Ainsley Earhardt
Co-Host of Fox News Channel's Fox & Friends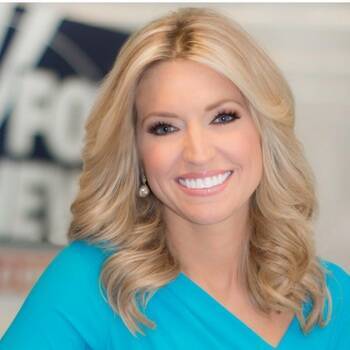 Ainsley Earhardt Text Reviews
Ainsley has exemplified hard work and dedication during the 9 years she has worked for "The Sean Hannity Show". She is a loyal friend and a woman of character and faith. It's those values which keep her grounded in a busy city and profession. Ainsley is a dynamic speaker and has a great calling to make a difference in the lives of others. She shares her knowledge of journalism, how she achieves goals, how hard work and determination got her to the number 1 market for broadcasting and shares fascinating stories of her journey. You will walk away feeling energized, enthused and ready to improve your life.
Sean Hannity - American Radio and TV Host, Author and Conservative Political Commentator
Ainsley Earhardt is a fantastic speaker. Her extensive knowledge of the news cycle as well as her ability to report on breaking news make her an excellent choice for any event. She eloquently presents and captivates her audience—no matter what the age. In October 2014, Ainsley spoke at the Reagan Ranch Center for a special 50th anniversary event of President Reagan's historic "Time for Choosing" speech, and she wowed the audience with her research of President Reagan and his role as a communicator. Not only is Ainsley one of the best speakers on the circuit, she always comes well prepared and is sure to leave your guests wanting more! It was my pleasure to work with her.
Ashley Pratte - Young America's Foundation (The Ronald Reagan Ranch)
Ainsley Earhardt is captivating. She connects with diverse audiences imparting a powerful message of family values, ethics and hard work - delivered with Southern charm.
Sonya Forte Duhe' - Loyola University New Orleans