America's urban communities need a reformation. So why do they keep electing Democrats whose progressive policies hold them hostage on the plantation of liberal ideology?
Every week a prominent Democrat is in the news labeling their opposition as racist as if it is some sort of sport. Do you...
---
Spirit Week. For students this is like the most exciting week of the year! Hat day, crazy sweater day, dress like your favorite teacher day. Nothing spices up a hall quite like students wearing neon jumpsuits or outlandish wigs to resemble celebrities. I'm here to let the world know that spirit...
---
Working for your boss can be hard enough, but workers in stakeholder-driven jobs have the added pressure of working for, essentially, multiple bosses. Professionals in market research, human resources, and learning and development (L&D) – along with other integrated departments – spend their...
---
Zhang Peng/LightRocket via Getty Images
October 21, 2017
Millennials are often the brunt of many jokes, but there are many positives about our generation. We tend to want to make a difference, we're willing to branch out and try new cities and new jobs, and we tend to bewell read....
---
Getty Images
If Colin Kaepernick truly wants to help people of color, he has a warped way of showing it.
Kaepernick earned his success. He grew up in a functioning home, worked hard and until quite recently lived a life that is only a dream to most Americans: getting paid to play what is...
---

YOU CAN LISTEN BY CLICKING HERE
Would you like to make a living speaking in the education market? Does the idea of helping educators light you up? If you said, "yes" then you will love our guest on today's episode of The...
---
"Every day a witch is burned in Washington and you donotwant to be the witch."
Democrat power lawyer Bob Barnett gave me that sage piece of advice when I was a newly minted U.S. Commissioner General for the World EXPO (formerly known as the World's Fair). It was advice I took seriously as I...
---
Ex-NFL star Burgess Owens: The flag and why I stand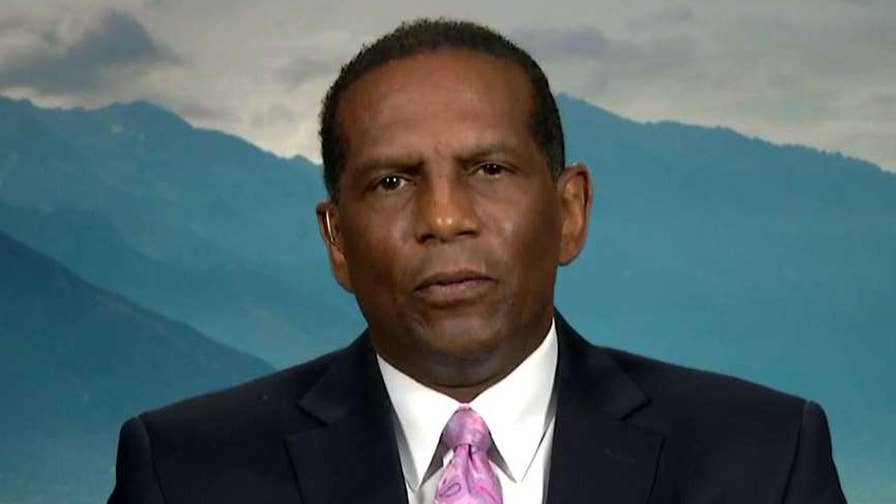 Former NFL player shares his thoughts with 'Fox & Friends'
As we enter a second season of protest of our country's flag by young, wealthy black NFL athletes, millions of fans will...
---
Michael Bonner knew he wanted to be a teacher after his favorite college professor, Dr. Poulson, inspired him. The professor's passion and love for teaching prompted Michael to change his major and his life's direction. But nothing prepared Michael for the reality of a Title One school.
Teaching...
---
With the end of summer comes the promises of a new school year. For some students, this brings the promise of a fresh start, but for those whose time in high school is coming to an end, it brings a whole new set of challenges, emotions and stress.
National Geographic's new four-part documentary...
---