Ex-NFL star Burgess Owens: The flag and why I stand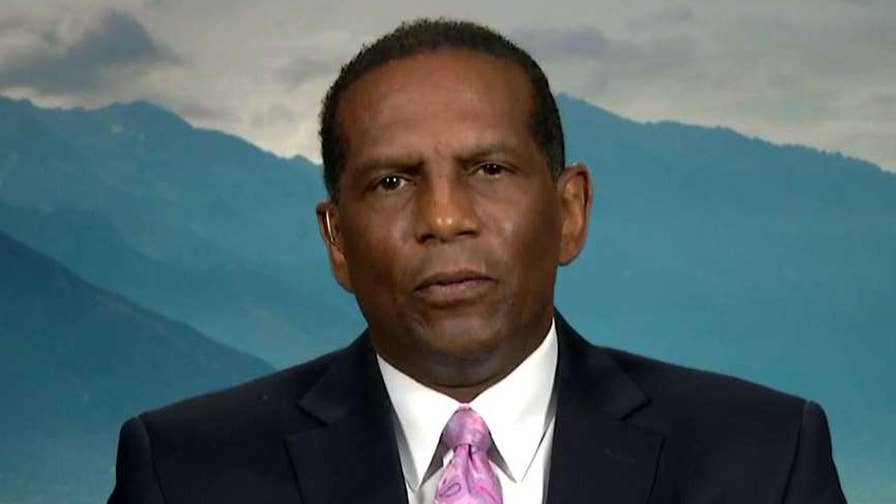 Former NFL player shares his thoughts with 'Fox & Friends'
As we enter a second season of protest of our country's flag by young, wealthy black NFL athletes, millions of...
---
Michael Bonner knew he wanted to be a teacher after his favorite college professor, Dr. Poulson, inspired him. The professor's passion and love for teaching prompted Michael to change his major and his life's direction. But nothing prepared Michael for the reality of a Title One...
---
With the end of summer comes the promises of a new school year. For some students, this brings the promise of a fresh start, but for those whose time in high school is coming to an end, it brings a whole new set of challenges, emotions and stress.
National Geographic's new four-part...
---
We are so privileged and proud to be working with such great speakers that make an impact all over the world. Congratulations to Kim!
---
---
Now that most of the political juice has been squeezed out of the events in Charlottesville, Va., the country is preparing to move on from yet another ugly incident.
Just as after Ferguson, Baltimore, San Jose, Santa Barbara and Berkeley, the immediate reaction from the usual suspects went...
---
How do organizations come up with new ideas? And how do they use those ideas to create successful new products, services, businesses, and solutions?
To answer these questions, a team of researchers from Rensselaer Polytechnic Institute in New York spent time observing radical innovation projects...
---
TV star and motivational speaker and basketball trick star Jesse LeBeau shares his skills and inspiration with valley kids at Loma Linda Elementary.
---
You walk into Keystone Elementary in Ohio and you would think you are actually on the real Energy Bus if there was such a thing. Energy Bus posters hung everywhere, yellow school busses on the walls, positive fueling stations in various corners, and positive notes and quotes everywhere you look....
---
Hi there, this is your brain speaking. Just wondering what thinking mode you are operating in today? Seems simple, but it's important to know what's going on up there. Success in today's hyper-competitive world depends on what's happening upstairs in that frontal...
---