Reviewed by Markos Papadatos Scott MacIntyre, an alum of the reality singing competition "American Idol," released his holiday album "Christmas in Paris," on November 19.It commences with the haunting "O Come, O Come Emmanuel" and it is followed by "We Three Kings."His album includes the uplifting holiday classic "Let It Show," and the title track "Christmas in Paris" is a calming vocal and delicate vocal performance by MacIntyre."Do You Hear What I Hear" is another controlled and ...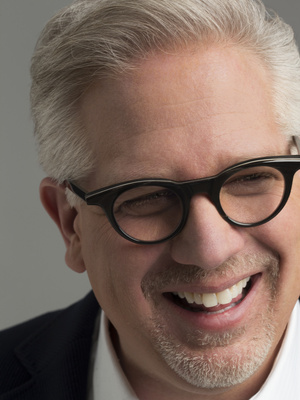 Radio host Glenn Beck shared Wednesday an incredible story of wartime bravery and charity - and you've probably never heard of it.The story, dating back to the American Civil War, involves neither gun nor bayonet, but water. "I want to tell you a story that we left out of the book Miracles and Massacres because we just didn't have enough room for all of the great stories,"; Beck began. "But this one took place in the upper room of Mrs. Stevens' house. The general was sitting ...
Written by Roxanne Roberts with Emily Yahr The flood of stories on the 50th anniversary of John F. Kennedy's assassination dropped off dramatically this weekend, after nonstop coverage of the death and its aftermath. But for Clint Hill, the story never really goes away. Hill was the Secret Service agent - famously caught in every image of those fatal moments in Dallas - who crawled onto the back of the presidential limousine after the shots rang out. It was the defining event of his ...
Written ny Kenneth Burns Parts of Oliver North's new book are tough going. In "American Heroes on the Homefront: The Hearts of Heroes,"; he and co-author Bob Hamer profile service members who were injured or killed while deployed, and their loved ones. The descriptions are graphic. Some of the photographs are shattering. One chapter is about Brian Beyer, a Marine who lost a leg, a hand and three fingers as he attempted to disarm an improvised explosive device in Helmand Province, ...
We live in times of constant and rapid change. Because of this, one of the most important qualities you can develop to succeed in the 21st century is the quality of flexibility. Flexibility means approaching life's circumstances with an open mind ever ready to make course changes.The opposite of flexibility is rigidity and hard-headedness. The unwillingness to change in the face of new circumstances. You must learn to be flexible because whenever circumstances change, the person that can adapt ...
Recently, I had to get new business cards. Other than my name, all of my information on my old cards was no longer valid. There are a thousand different business card designs. I used to have moo cards, which are awesome. I've done traditional cards a few dozen times, mostly for businesses I started that never happened. Before URLs existed, getting a business card used to be the first thing I did with each new idea. I've tried just about anything. I was close to getting a boring card this go ...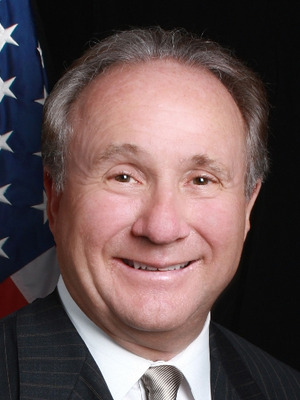 One person who vividly remembers the day J.F.K. died, is a man who's father would one day be president himself. Michael Reagan, son of Ronald Reagan, told CBS 13 he worried the same thing might happen to his dad. Including the day, it almost did"He would give it all to Secret Service because he trusted them,"; said Reagan.Political commentator Michael Reagan said his father, Ronald Reagan, always trusted the secret service. He trusted them, literally, with his life. Michael ...
Written by Sherrill Fulghum November brings Veteran's Day, Thanksgiving, cold weather, and Christmas albums. Classically trained piano player, singer, and songwriter Scott MacIntyre has released his first full length 12 song Christmas album - "Christmas in Paris". The album features traditional tunes, the Kenny Loggins hit "Celebrate Me Home", and two new compositions with MacIntyre's own interpretation on the songs. "Christmas in Paris" is an original composition by ...
Written by Robert McNeely Col. Oliver North is a decorated combat veteran of the U.S. Marines with more than 50 years of service devoted to the military. Since his time on the National Security Council during President Ronald Reagan's administration, North has gone on to work as a Fox News contributor and New York Times best-selling author. His newest book, "American Heroes: On the Homefront,"; chronicles firsthand accounts of American soldiers and their journeys from the battlefield to back home. North ...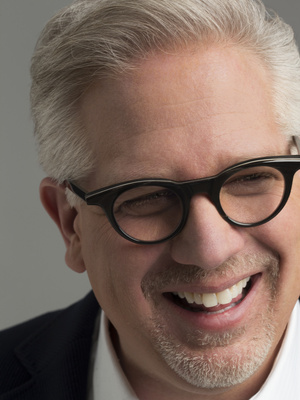 Video: The conservative commentator and author of several best-sellers tells Kathie Lee about what inspired his newest book, "Miracles and Massacres,"; about the history of America. In "Miracles and Massacres," Glenn Beck shines a light on some of the lesser-known stories from America's past that still play a vital role in defining our nation's spirit, despite the fact that they've been overlooked by conventional history books. Here's an excerpt. Who Is Tokyo Rose? San Francisco ...