It's no secret that many members of the millennial generation are struggling financially. They may be the first cohort to end up worse off than their parents. The sheer number of millennials - about 80 million - makes them a significant force in the U.S. economy. But many of them have trouble accurately answering basic personal finance questions, spend more than they make and are worried about their debt, according to a new survey by the Investor Education Foundation ...
When one thinks about the leader of a team on the field, the first inclination wouldn't likely invoke anyone drudging away in the trenches of the offensive line. Moreover, an undrafted rookie who didn't even play a game with the team who drafted him. But if you closed the book at that point on a young Jeff Saturday, you would not only miss out on the career of an elite NFL talent, but someone who exemplifies leadership on and off the field. Saturday was an essential anchor point ...
How do you find the consistency to keep doingwhat you know you need to do day after dayafter day after day? Great question. I've struggled with it all my life.How do I get myself to consistently do whatI know I need to be doing? Like anything else, it's all a mental game. Andthe best way to win the mental battle is by usingeverything in your arsenal at once. To do a varietyof things to get you to perform like you know you should.I use all of the following techniques...1- Focus on the dream. Focus on ...
Greg Gutfeld has a new book out today titled "Not Cool: The Hipster Elite and Their War on You,"; in which he argues that elite leftists are the cool bullies in the schoolyard of life-except for the fact that every belief they espouse is actually not cool. In reality it is those who rebel against the leftist conformity, argues Gutfeld, who are the truly cool members of society, and who must reassert themselves if America is to turn itself around. Excerpt Social consciousness has become a ...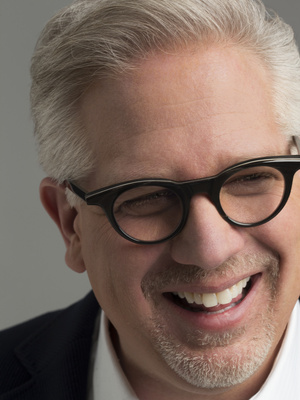 Written by Eliana Johnson Glenn Beck is tired of politics. "I think politics is a game, and I think people watch politics as a game, like they watch the NFL,"; he tells me, leaning back in his chair. He once thought Washington politicians "actually believed in something."; Now, he says, "I don't think they do."; Beck hasn't lost respect for all politicians, just most of them. On the right, he likes Utah's Mike Lee, Texas's Ted Cruz, and Kentucky's Rand Paul. He respects anybody who ...
Written by Dana Clemens Nearly 12 years ago, Elizabeth Smart was kidnapped out of her bedroom and held captive for nine months, enduring numerous rapes and other abuse.Friday night, she shared that experience to teach others prevention at the University of Missouri in hopes they won't go through the same ordeal. Smart spoke about how important it is to talk about issues like rape and kidnapping to possibly come up with a plan of action to prevent them. Her ...
You may not believe it, but there really are government forces trying to help you become better informed about your workplace retirement plan. I wonder whether their efforts are in vain. The Department of Labor is moving ahead with a proposal for transparency, opening a 90-day comment period for a proposed guide to help employers find fee information in disclosures they get from the investment companies that manage their 401(k)-type retirement plans. The department felt it needed to step in ...
"How Human Are You?" a new show on the National Geogrpahic Channel features exclusive speaker and body language expert, Tonya Reiman, as she explains the similarities between humans and animals in their habitat and interactions. The show airs on Friday, March 14, March 21 and March 28 at 10 p.m. on the National Geographic Channel. Biography Tonya Reiman is a Media Personality, a keynote speaker, consultant and corporate trainer. In addition, she has authored three books: The ...
Hunter Smith, a 12-year NFL alumni partnered with Tony Dungy and Indianapolis Colts teammates from the Super Bowl XLI Championship team to help athletes, parents, and coaches gain proper perspective on sports in his bookTheJerseyEffect. Smith will speak at the YMCA on Wednesday, March 12, at noon during Huddle about the book. A book-signing will be held after the presentation. The Jersey Effect uses real-life stories to address negative cultural trends and ...
Written by Michele Wojciechowski He's the host of the popular FOX News Channel talk show "Red Eye"; and a co-host of that network's "The Five.";Ladies and Gentlemen, we present Greg Gutfeld… 1. What's one of your favorite childhood memories?Going to buy candy with my sister at my grandmother's house. My grandmother would give us a quarter and then we would go buy candy. 2. Who in the comedy world inspires you and why?I guess Stephen Wright. There is a lot of thinking that goes into his stuff. He is ...