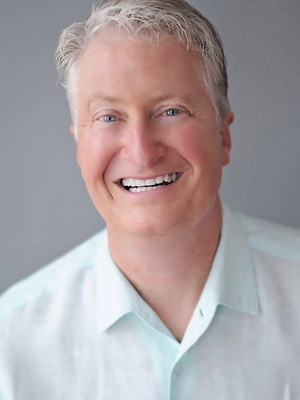 Written by Tiffiny Woo Eufaula City Schools welcomed bestselling author and speaker Andy Andrews for their annual teacher institute Friday. Andrews gave the 500 plus educators and administrators present some fresh and unique ways to drive success in their school system, beginning with attitude. "The result of doing what everyone else is doing and thinking what everyone else is thinking is…average,"; said Andrews. "And that's not what you said you wanted."; ...
"Def" has been a part of the hip-hop lexicon since the early 1980s,but for Sean Forbes it means something different. A profoundly deafmusician, Forbes suffered permanent hearing loss at the age of one,yet pursued a lifelong aspiration towards a career in the music industry.He co-founded the Deaf Professional Arts Network (D-PAN), a non profitorganization dedicated to making music and music culture accessible todeaf and hard of hearing audiences. To increase access to music for thedeaf ...
NASHVILLE, Tenn. - Scott MacIntyre captured America's hearts back on season eight of American Idol with not only his powerful voice but his inspiring story. "I've overcome a lot with blindness and kidney failure before Idol. I wouldn't be where I am today without holding on to hope." Scott says. Hope is what he wants to spread with his next album. It doesn't have a title and the songs aren't selected yet, because he's leaving every single decision up to his fans. "They are ...
The U.S. District Court decision striking down New York City's stop and frisk law may condemn the nation's largest city to a return to the days of crime and mayhem which preceded the administration of Mayor Rudy Giuliani. Since 1992, the number of homicides in the Big Apple has dropped from almost 2,000 a year to about 400. The ability to stop and frisk men lingering on street corners in the middle of the night in high drug and crime areas has played a key element in ...
Written by John Hayward Radio host Mark Levin's new book, The Liberty Amendments: Restoring the American Republic, is one of the most focused, accessible, and aggressive political books you'll ever find. Levin's thesis is that the balance of power between the three branches of the federal government, the states, and the American people has been distorted beyond the ability of conventional politics to repair. After all, if the power of the legislature has been diminished relative to the executive, the ...
On Aug. 28, 1963, Martin Luther King Jr. led a March on Washington that focused in part on economic equality."The Negro lives on a lonely island of poverty in the midst of a vast ocean of material prosperity,"; King said that day. Fifty years later, the income and wealth gap for minorities is still wide and troubling. The median wealth of white households is 20 times that of black households and 18 times that of Hispanic households, according to the Pew Research Center. And the Great Recession didn't help ...
Written by Jeff PoorIn a new book set to hit bookshelves Tuesday, radio talk show host Mark Levin proposes 10amendments to stymie the growing reach of the federal government. According to Levin, the Constitution has not proved to be as an effective barrier against the growth of government. His new book, "The Liberty Amendments: Restoring the American Republic,"; proposes ways to remedy that. One of Levin's primary aims with the book is to ...
Editor's Note: Entrepreneur Richard Branson regularly shares his business experience and advice with readers. Ask him a question and your query might be the inspiration for a future column.Q: My biggest fear is speaking in public because I usually start shaking or stammering, or sometimes I can't speak at all. How can I overcome my fear??-- Rispa, KenyaRispa, you are not alone. The writer Mark Twain, who knew a thing or two about making a good speech, said: "There are only two types of ...
Written by Christina Lane Elizabeth Smart, who was snatched from her Utah bedroom more than a decade ago, said Thursday night she could have spent the rest of her life dwelling on the horrific events of the nine months she spent in captivity, but she chose to push through the adversity and move forward with her life. "We all have our own problems. We have a choice to keep moving forward or we can allow our trials to suck us back,"; ...
It's no secret that both political parties are struggling to connect with voters. Strategists dream up marketing plans to increase their party's appeal to this constituency or that group. Sometimes they work, and sometimes they don't. But they never establish a deep and lasting connection with voters. That's because most of what the parties talk about is yesterday's news and is largely irrelevant to the realities of the 21st century. Consider the top issue before the ...