In the first segment of this three-part series of articles, we learned that fighter pilots and meeting planners have much more in common than most people would imagine. Both work in high-speed, rapidly changing environments that are fraught with numerous perils. We also discussed how pilots and planners can develop standards within their organizations to improve execution and to prevent them from having to "reinvent the wheel"; every time they plan a new mission. Finally we introduced the concept ...
Like toddlers who believe they are the center of the universe, many in official Washington whine about the fact the American people don't devote more time to studying politics and talking about the things that matter in our capital city. This view has it backwards. Instead, Washington needs to deal with the things that matter in America. Nancy Duarte, an expert in the art of persuasive communication, argues that the failure to connect always lies with the presenter of ...
Former Secret Service Agent, Jonna Mendez, gives disguise tips to Fox News for quickly hiding in plain site. Jonna, wife of Tony Mendez, focused part of her career on disguises and aided other agents to go incognito. To view the video, click the image above or follow the link here. Source: Fox News
Written by Mark Wilson Four years after competing on American Idol, Scott MacIntyre travels the country, playing the piano, singing, and, in this case, performing for students who share? some of the same challenges he does. "Did you struggle when you were blind?" asked one student. "There were certain things I couldn't do growing up. I couldn't play baseball, I couldn't drive a car," he said.However, what he has done is nothing ...
Written by Dorie Clark How can you make your book a bestseller? A good person to ask would be Michael Hyatt, whose 2012 book Platform: Get Noticed in a Noisy World became an instant New York Times bestseller. He's seen book marketing from both sides - as an author, and as the former CEO of Thomas Nelson Publishers. Here's the advice he shared with me during a recent interview about how to ensure your book hits the top of the charts. Start Creating Content - Now. ...
Written by Paul Bond Gray Frederickson will co-produce "America," the follow-up to "2016: Obama's America," along with Gerald Molen, who also won an Oscar for Best Picture. Gray Frederickson, who won a Best Picture Oscar for The Godfather Part II, has joinedconservative author Dinesh D'Souza for his follow-up to 2016: Obama's America, the second-most popular political documentary in history. Frederickson has become a co-producer on the film, simply dubbed ...
It seems so basic - require mortgage lenders to qualify borrowers based on their ability to repay the loan. Yet this wasn't the case for many mortgages in the run-up to the housing crisis contributing to the mess we're still in now. Nevertheless, you can hear criticism of the new mortgage rules that became effective Friday. Under the federal government's ability-to-repay rule, lenders must make a "reasonable, good-faith determination"; that an applicant can afford the mortgage. Critics say the ...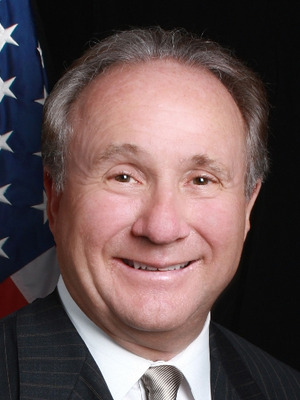 On the 33rd anniversary of former U.S. President Ronald Reagan's inauguration, his son, Michael Reagan, will be speaking at an event in Murrieta. Written by Maggie Avants Reagan is scheduled to headline a Jan. 20 campaign event for state Assemblyman Brian Nestande in his bid for Congress, according to a news release. The fund-raising luncheon-at a minimum cost of $100 per plate-will take place at Monteleone Meadows in Murrieta. Nestande, R-Palm Desert, is seeking to unseat Rep. ...
Famous Dave's of America, Inc. (Nasdaq:DAVE) today announced that it has elected Ed Rensi to its Board of Directors effective 1/10/14. Ed Rensi spent most of his career at McDonald's rising to President & CEO of McDonald's U.S.A., a position he held from 1991-1997. He founded Tom & Eddies restaurant chain. Mr. Rensi also started and owned Team Rensi Motorsports, which competed in the NASCAR Nationwide Series. He currently serves on the Board of Directors of Snap-On Incorporated. ...
Before President Barack Obama's health care law was passed, Americans were frustrated that insurance companies had too much control over the medical care they received. Now, Americans are frustrated that the government has too much control. The vast majority of Americans don't want insurance companies and government making health-related decisions for them; they want to make such decisions for themselves. Three straightforward but significant modifications to the health care law could ...