Official Washington is always a decade or two behind the American people. That was true in 1963 when Martin Luther King, Jr. shared his dream for a better America and it's true today.??The 1963 March on Washington came 16 years after Jackie Robinson broke the color barrier in major league baseball. Robinson did more than make news; he won the Rookie of the Year award in 1947, the MVP award two years later and entered the Hall of Fame in 1962. By then, black ballplayers were part of every ...
This online feature may include questions adapted from my weekly live chat. It's also an opportunity for me to answer questions I couldn't get to during the discussion.Q: I just had a baby in January. I am determined to teach him good financial management, even though I haven't always had them myself. I am getting better and still learning. With the new added expenses of child care and trying to save and pay off debt, I am so confused about what should be a priority. I had to buy ...
Diana Nyad has become the first person to swim from Cuba to Florida without the help of a shark cage. The 64-year-old Nyad stepped ashore in Key West on Monday just before 2 p.m., about 53 hours after she began her swim in Havana on Saturday. (Sept. 2) American 64-year-old long-distance swimmer Diana Nyad on Monday became the first person to swim across the Florida Straits from Cuba without a shark cage, succeeding on her fifth attempt at the feat. Her face sunburned and ...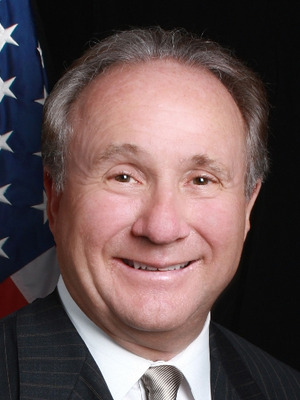 Michael Reagan recently had the privilege of joining the crew of the USS Ronald Reagan for the day. Michael was on-hand to meet the new crew members of the ship that carries his father's name. And, Michael continued the work of the Reagan Legacy Foundation which provides scholarships to the men and women stationed on the USS Reagan. The Reagan Legacy Foundation, founded by Michael Reagan, exists to further the causes championed by President Ronald Reagan and to provide support ...
From the election of John Fitzgerald Kennedy in November 1960 until after the election of Lyndon Johnson in 1964, Clint Hill was the Secret Service agent assigned to guard the glamorous and intensely private Jacqueline Bouvier Kennedy. During those four years, he went from being a reluctant guardian to a fiercely loyal watchdog and, in many ways, her closest friend. Together with award-winning journalist, Lisa McCubbin, Hill vividly captures the life of a Secret ...
Graffiti Artist & Bestselling Author performs his signature *UNTHINK* performance at Dallas Cowboy Stadium for Advocare 2013. For information on how to book Erik Wahl for your next event, visitPremiereSpeakers.com/Erik_Wahl.
Written by Mark Blumenthal and Ariel Edwards-Levy Scott Rasmussen has left the automated-polling company that bears his name, according to a news release posted by the company on Thursday. "The Rasmussen Reports, LLC Board of Directors today confirmed that founder Scott Rasmussen left the company last month," the statement said. "In part, the move reflects disagreements over company business strategies." The unexpected announcement helped explain an odd tweet posted on ...
Written by Anna JeffriesWhen Michael Hingson was a student at the University of Califorina, Irvine, one of his professors didn't believe he would succeed. The professor wrote that Hingson, who is blind, would probably never be able to absorb the materials necessary to get an advanced degree in physics because he couldn't see. Hingson, who now has a master's degree in physics, told that story to the group of first year students gathered Tuesday at Ohio State ...
Michael Nagle/Bloomberg - A volunteer for Enroll America's Get Covered America campaign organizes materials before canvassing an Englewood, N.J., neighborhood to inform residents about new insurance possibilities available through the Affordable Care Act. A marketplace like no other is opening soon. Beginning Oct.1, people without health insurance will be able to shop for what is promised to be affordable coverage.It's all part of the rollout of the Patient Protection and Affordable Care Act, which ...
Written by Erinn CallahanPORT ARTHUR - A high-risk military operation and teaching algebra do not sound like similar climates. But according to Keni Thomas, their most fundamental component - teamwork - is the same."Each job is absolutely dependent upon the other jobs,"; said Thomas, the speaker at the Port Arthur Independent School District 2013-14 convocation on Monday. "There is no piece of the body that is any more important than any other piece of the body. All parts are equally ...