What do speaker Craig Kielburger, Co-Founder of Free The Children,and the Super Bowl have in common? They both air this Sunday, February 2nd.The iconic television news magazine60 Minuteswill again feature Free The Children and Craig Kielburger this Sunday February 2ndat 7 PM ET/PT on CBS.This updated airing of the 2012 special features correspondent Scott Pelley as he travels with students from St. Ann School in Connecticut, to Free The Children's projects in ...
Do you fear losing your job? If so, you are like a lot of people these days - and you'll be interested in "The Economy of You: Discover Your Inner Entrepreneur and Recession-Proof Your Life"; by Kimberly Palmer. It is the Color of Money Book Club selection for February. Palmer, senior money editor and consumer blogger at U.S. News & World Report, argues that in a world of zero job security, you need to create a stream of income in addition to your regular 9-to-5 job. "Relying ...
We are thrilled to see one of our exclusive speakers, Elizabeth Smart, share her story at a recent TEDx event at the University of Nevada. In this riveting talk, she discusses her abduction and encourages people that when they are faced with a trial, don't give up, don't surrender, move forward, because you never know the lives you will be able to touch. Biography: The abduction of Elizabeth Smart was one of the most followed child abduction cases of our time. Elizabeth was abducted on June 5, ...
Biography: Geoff Colvin is an award-winning thinker, author, broadcaster, and speaker on today's most significant trends in business. As FORTUNE's Senior Editor-at-Large, he has become one of America's sharpest and most respected commentators on leadership, globalization, wealth creation, the infotech revolution, and related issues. As anchor of Wall Street Week with FORTUNE on PBS, he spoke each week to the largest audience reached by any business television program in America. Colvin's ...
(Written 4 months before competing in the 2010 Vancouver Olympics) What are you willing to do to reach your goals? All you need to do is whatever it takes - whether it's convenient or not. Here's a small, tiny in fact, part of what I'm doing to get ready for the Vancouver Olympics, less than four months away: The top 40 men in the world get to compete in the Men's Luge event at the Vancouver Olympics. These will be determined by last season's race results and four races coming up in about a month - Calgary, ...
Written by Matthew D'Ippolito Anne Beiler, the founder of Auntie Anne's Pretzels, says she's still a little Amish girl at heart.While speaking at Ursinus College's Lenfest Theater Wednesday night, Beiler attributed her success in business and triumph over personal struggles to the values instilled in her while growing up in a Lancaster County Amish community, coupled with a drive to achieve her purpose."This little Amish girl travelled the world selling pretzels. That's funny to me!"; she said, ...
Acclaimed photographer, John Russo, recently compiled a book titled "100 Making A Difference" that focuses on 100 different people who are changing the world through philanthropy. Among such power players as Maria Shriver, Prince Edward and the founder of Patagonia, we are thrilled to see Doc Hendley, the founder and president of Wine to Water on the list. More About Doc Hendley Hendley was named one of the Top 10 CNN Heroes for 2009 (chosen from over 9,000 applicants by a panel of judges ...
My plan is to raise financially fit children so that, when the times come, they can get out of my house and off my books. I love my children, but I look forward to the day they can support themselves. If they need help here and there, my husband and I are willing to assist. But, for various reasons, some parents who are long into their retirement years find themselves still having to financially support their grown children. And I'm not talking about young adults just out of college. The Pew ...
Erik Wahl is an artist, author, entrepreneur, and visionary. He is internationally recognized as a graffiti artist and one of today's most sought after speakers on the corporate lecture circuit. His presentations during which he performs live paintings inspire professionals to unearth and leverage their own creativity to achieve superior levels of performance. The strategies he offers create disruptive innovations that lead to breakthrough thinking and results. In the past 10 years ERIK WAHL'S ...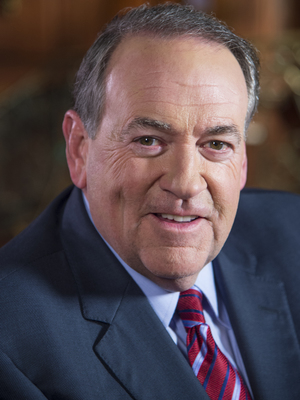 Written by Rebecca Kaplan When members of the Republican National Committee gather for lunch Thursday at their annual winter meeting, they'll dine with a person who hasn't been an active member in the GOP's national politics for several years: former Arkansas Gov. Mike Huckabee. The preacher turned politician won the 2008 Iowa caucuses with his socially conservative message, but then flamed out as his campaign failed to raise enough money to compete in the more expensive early ...