To succeed in life and careers, students need to be able to confidently communicate with people face-to-face. You're standing at your classroom door in the morning as students enter. One by one they pass you, many looking down or distracted, some texting, and others giving a simple grunt to acknowledge your existence. This is not an unfamiliar scene. Teachers at all levels have reported a stark decline in their students' ability to interact with others face-to-face in a technology-driven world. ...
First came the shock. Then came the awe. With half the campaign money of Hillary Clinton, President-elect Donald Trump defied Democrats, his own party, the media-- and nearly every prediction. We're calling it "The Big Miss." If the media mis-read America.. there's a reason for the disconnect. In the first post election poll, Full Measure and Rasmussen Reports asked: How much do you trust the media coverage this election cycle? Over two thirds said not so much. Only a third of those surveyed said they had -any- trust ...
Have you ever met someone who is a loner? They are, at best, a socialized introvert and prefer being alone than around people. Well, that describes a part of me. I enjoy being with people yet very much cherish my alone time. Recently a dear friend of mine, Jan, who is like a sister, decided to throw a birthday party for me in Rancho Santa Fe, CA. At first, I was shocked and said no. That's okay. Don't make a big deal about my birthday. I'm good. Well, she insisted and told me that she was inviting ten friends ...
Leadership can happen from any position. We know this. But what is the impact when we focus on viewing leadership this way andensuring that every member of the school community has ownership on the direction moving forward? This is why this question is crucial;how do we move from "pockets"; of innovation, to a "culture"; of innovation?7We all believe there are forward thinking classrooms really pushing the boundaries of what learning can look like in schools, but ...
Social media has never been more anti-social. At least that's the impression coming out of the recent presidential election. In post analysis, that may be farther from the truth as so many Americans were directly engaged in conversations and (sometimes) healthy debate over the social airwaves. It's true that this year's election was one of the dirtiest and most hard-hitting presidential campaigns ever. Social media played a prominent role for each candidate, ...

The world is full of gifted educators and we get the opportunity to work with many of them. Spouses, family members, and coworkers see the result of their passion at work first-hand. Schools and communities are changed for the better because of their dedication. We witness the schools' and communities' excitement and enthusiasm as they grow because of the work these educators do. We love it when other people take notice and are just as enthusiastic about the multitude of ways in which educators ...
itualsIn the coastal town of Nanaimo, Canada, police are issuing tickets at an astonishing rate. The tickets are not recognizing the wrongdoing of rule breakers, however. Instead, "Positivity Tickets" are being issued to kids caught in the act of doing something good such as wearing a bike helmet, doing their homework, or crossing the street at a light. The symbols become a source of pride, and help kids believe they have the capacity to do positive things in the community. They also forge a positive relationship ...
Darkness descends upon the room, signaling my arrival. Behind the curtain, I can feel my breath, waiting for permission to exhale. My knees quiver with apprehension as whispers drone from the crowd outside. From my spot behind the platform, I notice the flares from cameras and spotlights, like shooting stars in a strange, forsaken sky. I can already feel the eyes of the people as they stare at the empty runway, waiting for their goddesses to strut. My throat clenches and my mind ...
Humiliation. Failure. Inadequacy. All incredibly difficult emotions to recover from as an entrepreneur. In this one hour interview, walk withus as wediscuss not only Jason's outlook on family and entrepreneurship, but later in our interview, we dive deep into how Jason was able recover from his massive public breakdown in 2012. Important Notes From This Lesson: We are the street sweepers who come to clean the world for our children. We shouldn't divorce our job ...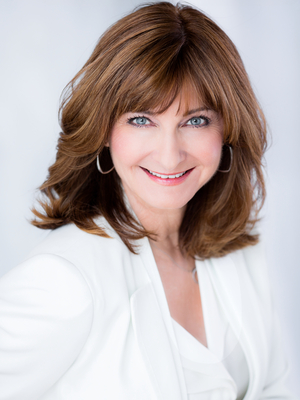 We are post US election and there is a new American President, Donald Trump - as of this writing there are millions of people overjoyed at his election and there are millions that are saddened and afraid. This post is for those having a hard time accepting their new leader. The entire election has been one of polarity female vs male, government experience vs business experience, bad vs good and so on. As a Canadian I and many other Canadians have watched with interest ...