Co-founder of The Ron Clark Academy, award-winning educator, and bestselling authorKim Beardenwas recently featured as one of American Graduate's Champions! "An American Graduate Champion commits their time, skills and resources to make sure that young people succeed. He or she is an individual who plays an active role in improving educational outcomes for students. A champion is a parent who is active in the lives of young people or a volunteer who creates a positive environment ...
Written by: Ashley Crouch & Joanna Hyatt It has been a been a roller coaster month of romantic headlines, fromconscious uncouplingtoDancing With the Stars'crowd-favorite, "Disney Night." Watching the night of dancing princesses vaguely reminded us of our childhood hopes for a romantic fairytale ending with a perfect other half. Yet, facing the contrast between young dreams and the reality of another broken marriage was a harsh wake-up call. Let's face it; navigating the path to romance often ...
Source: Bernetta Style The Ron Clark Academy is no stranger to setting the standard for the most innovative techniques and developments in education. This exemplary institution has inspired educators all over the world to think outside of the box and see teaching in a refreshing, new and creative light. Ron Clark and Kim Bearden stress every student's potential and the responsibility of educators and parents to do whatever they can to nurture it. The Ron Clark Academy and ...
The current world population is estimated to be just over seven billion people. By 2050 an estimated nine billion people will be living on Earth. Feeding two billion more people is a matter of eminent concern. How will this monumental task be achieved? It won't easy but I'm confident it will be done. Let me preface my remarks by saying that based on thecompelling researchdisplaying their safety and efficacy I believe Genetically Modified Organisms (GMOs)shouldbe a part of the solution in feeding the ...
Father's Day is next weekend, which means millions of Americans probably have yet to buy gifts for the men in their lives. For reasons unknown, ties and shirts are always the go-to Father's Day gifts. Enough! Try thinking outside the box this year. Many baby boomers and empty nesters are starting to buy back their childhood memories, many collecting baseball sets from the 1950's. You can earn bonus points with dad if you find out what cards he's still missing and help him getcloser to ...

Congratulations to our Senior Vice President and Director of Sales,Brian Lord on being a finalist for the Nashville Emerging Leader Awards! "These young professionals possess strong leadership skills, and their commitment to the community is important to the future prosperity of the Nashville region,"; Nashville Area Chamber of Commerce President and CEO Ralph Schulz said in a statement. "Each nominee is successful and fully committed to making our community better."; Brian has been ...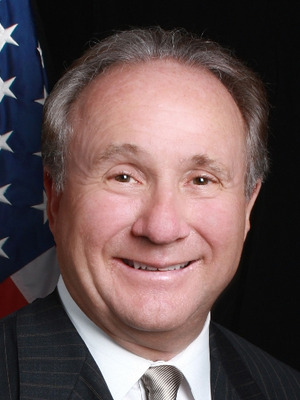 It has been 71 years since the beaches of Normandy were taken by storm during the largest seaborne invasion in history on June 6th, 1944. This pivotal moment during WW2 is also known as Operation Overlord and termed "D-Day."; PresidentRonald Reaganwas the first sitting president to present at a D-Day memorial in Normandy. Reagan delivered a powerful and emotion-filledspeechon the 40th anniversary remembrance in 1984. Michael Reagan, the eldest son of former President Ronald Reagan, ...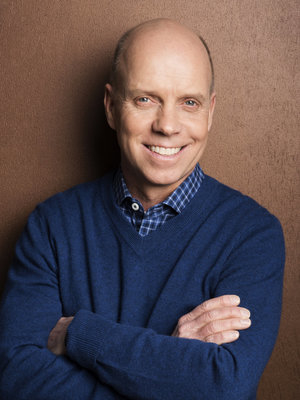 Olympic gold medalist, best-selling author and cancer survivor Scott Hamilton has partnered with Provision Center for Proton Therapy to bring a brand new cancer treatment center to Franklin, TN! This $109 million facility will "offer cancer patients proton therapy, a different form of radiation treatment from traditional photon therapy."Scott took the ice skating world by storm with more than 70 awarded titles, an Emmy Award nomination and an induction into the United States Olympic Hall of Fame and ...
John Fitzgerald Kennedy was born on May 29th, 1917 in Brookline Massachusettes. He would have been 98 years old today! In rememberance of his birthday, former Secret Service Agent and New York Times Best-Selling authorClint Hill shared these heartfelt photographs from a surprise birthday party for President Kennedy at the White House andU.S.S. Sequoia Presidential Yachtthat he attended on May 29th, 1963. Agent Clint Hill(far right) aboard the U.S.S. Sequoia Source: Facebook Agent Hill served the ...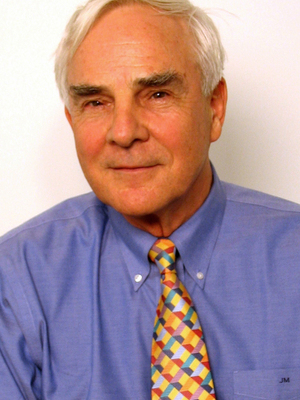 If you're at all like me, somewhere in your home you have at least one can of WD-40, because the stuff works wonders. If you teach science, I believe that you ought to have a large WD-40 poster on your classroom wall. Not to advertise the product but to teach a basic lesson about learning: failure is an essential part of succeeding. You may know the story ofWD-40. More than 60 years ago the three employees of the San Diego-based Rocket Chemical Company were trying to develop a product that ...