It is the year 2025 and it seems like a miracle reminiscent of John F. Kennedy's moonshot. A multi-modality cure for Alzheimer's disease was recently discovered, fast-tracked and approved by the FDA. Not just a prevention (although that came first, back in 2020), but breakthroughs in science and technology have actually caused a reversal of the disease. Just a decade earlier in 2015, the statistics were alarming and held the potential to create a global pandemic of catastrophic proportions. ...
Boston Marathonbombing survivor, mom, speaker and superwomanRebekah Gregorycrossed the finish line again at this year's Boston Marathon! Two years ago, Rebekah was at the finish line of the marathon when the bomb exploded and one year ago she was pushed across the finish line in awheelchairat the 1k Tribute Walk. Amazingly, she completed the race after justthree monthson her prosthetic leg. "..this year the only thing hitting the pavement will be my running shoes.."; As she made her incredible ...
"When you talk with someone when emotion is high, when adrenaline is pumping, you can really capture a person's true nature. Wait even a few minutes and people often relax into a sort of bantering, gallows-humor mode following a near-death experience. But in the moments just after, the feelings are raw and real -- exactly what I seek as a journalist."-Michael Finkel Anyone who's been the victim of identity theft knows the despair of instantly having your world turned upside down. Now lets add that the thief ...
We are excited to announce that Jon Acuff's newest work 'Do Over: Rescue Monday, Reinvent Your Work, and Never Get Stuck' has secured a spot on the New York Times Best Seller list! Jon is a wonderful speaker and a stellar writer with a fantastic sense of humor. He truly has a gift for human connection which extends way beyond his large "tribe." We are thrilled to partner with Jon as he encourages and inspires others with his leadership, career insight and wisdom acquired on his journey. Congrats many ...
Acts of kindness and the life lessons they teach us can appear in the most unlikely of places. I was recently flying from Atlanta to Phoenix and became friendly with my seatmate Don Laney, a former Special Forces soldier who was now a successful businessman living in Georgia. We had a wonderful discussion about the military, business, and success. At the end of the flight, I watched with surprise as he handed the Delta flight attendant a crisp $100 bill as a tip for her amazing service. She broke down in tears ...
A few days ago, Twitter introduced the world to Periscope: a brand new app that lets users see the world through your perspective via live stream. Twitter recently bought the start up for about $100 million and it has been making quite a ripple in the tech and social media world. Since its launch, Twitter shares have increased by 5% along with the emergence of things like this: a website that shows you a real-time stream of everything on Periscope. Your reaction to this news could go one ...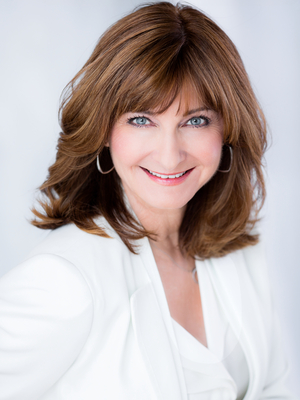 If there is one skill that is needed for leaders today as we head to 2020 it is the ability to come up with real time creative solutions. I am talking about in the moment solutions that come from a place of, 'how can we make this work?' rather than habitual habits of the brain to put up barriers or excuses to progress. In my keynote I delivered today, "Lead with 2020 Vsiion - Build the Future Workplace Today"; I shared this concept as a key success tool for all of us moving ...
"Impressions about blindness are far more threatening to blind people than blindness itself.";
If I was to share the following facts with you, what part of the US would you think I'm talking about: Represents over 20% of the US GDP Nearly 25% of all research in the US is done here and 25% of all patents in the US are granted here In the last 5 years, 52 companies that are based here have either gone public or been acquired for over $1 Billion. In total, these 52 companies represent over $140 Billion of aggregate shareholder value 1 day car drive to 60% of the US population While the headline of this ...
When the industry talks about startups and technology in the advertising industry, it often receives the shorthand description of "AdTech";. It is a term that I have always struggled with from the perspective of a Brand Marketer. Most brand marketers aren't hands on when it comes to their media buys. Instead they rely on the expertise of their internal media staff and external media agencies to understand the differences in Automated Performance, Real-Time Bidding, DSP's, Agency Trading Desks, and all the other ...