It's interesting how of my varied journeys and adventures in life-getting my MBA right after my undergraduate degrees (with no full-time work experience), going from corporate employee to entrepreneur, becoming a laughter yoga instructor, and even bungee jumping in Victoria Falls-the one thing that people most want to talk about is my backpacking trip around the world. I'm not sure what drives this curiosity in others. I've come to believe that it's a mixture of multiple emotions and ...
What is the opposite of Love? If you saidHate, well, I hate to disagree with you, butI'm convinced that the opposite of love is reallyselfishness. And in marriage, selfishness often makes you the worst threat to your marriage. Consider these truths about selfishness: When selfishness has a seat at the dinner table, it always demands to be fed first. The human heart is naturally bent towards selfishness…it wants what it wants, now. Selfishness is a root problem. Most major problems at the root of ...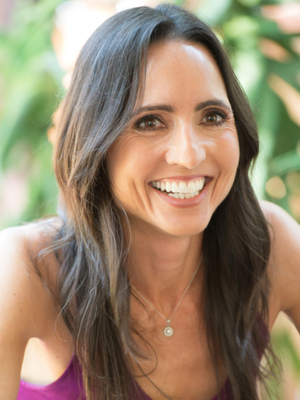 I've said countless times in this blog that if you want to get people to read your book, you have to give away a lot of copies. To reviewers. To bloggers. To the editor of your college alumni magazine. To the women in your yoga class. To the guy who cuts your hair. To the people you meet at Starbucks. Basically to anyone and everyone you think might like the book enough to spread the word about it. That can be a lot of books. But you have to do it! I always recommend giving away ...
"Stop pushing yourself," your angry four-inch tall shoulder-Devil whispers in your ear. "Let's blow off the day and hang on the couch. You'll never amount to much anyway." We all have that inner voice - the negative one that whispers fear, guilt, and laziness into our ears. The voice that tells us to take a break instead of forging ahead, to eat a candy bar instead of hitting the gym. The voice that holds us from reaching our full potential. Jim Harbaugh, the head coach for the University of Michigan's ...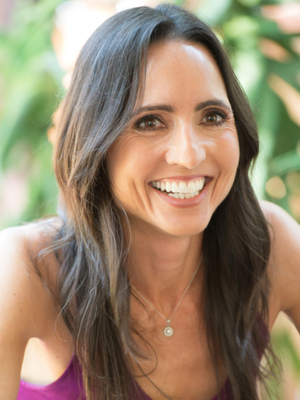 Inlast week's postI said that for the overwhelming majority of authors, it's important to make an effort to connect with your fans. The same goes for having a good headshot. If you're selling millions of copies of your books each year, no need to read further. Almost daily I receive an email from an author asking me a variation of the same question: "How do I market my book?"; For those who have websites or author pages on Amazon (two things I've recommended in previous posts), I almost always ...
As we bid adieu to summer and survive the frenzy of the fall schedule, let's take a moment to reflect on one of the biggest highlights of 2016 - the Rio Games. The Games heralded our quadrennial celebration of the human spirit and quest for greatness among the 10,000 athletes representing 207 nations from the Seychelles to the first ever Refugee Olympic team. The Games also represented an opportune time to reflect on the meaning of the word diversity in our fractured and fragile world. At Maracanã Stadium ...
What do world-class athletes, prolific artists, and business titans have in common? What traits are shared by Picasso and Jay Z, Mark Zuckerberg and Leonardo DaVinci, Serena Williams and Mozart? I've been reflecting on this a lot recently, becoming increasingly curious to discover the commonalities of the most successful people in history. What makes a Kevin Spacey, Jeff Bezos, or Dizzy Gillespie so darn good? My first instinct when trying to answer this question was natural talent. But I ...
Actions are the catalyst to cementing a new set of beliefs. Show me a person's actions and I'll show you his beliefs. Do I really believe in something if I won't act? I've constantly challenged myself with this this question. I've heard people talk about their dreams, talk about their beliefs and never take a single step towards them. I've even done it myself. If you are the person that sits around complaining all day about your job, family, financial status or the fact that you were meant to do 'x'(insert big ...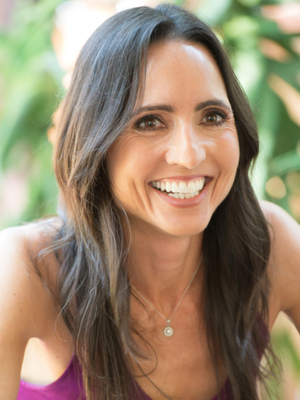 Have you ever finished reading a great book and thought to yourself,I would love to send a note to the author,only to find yourself at a loss for how to do so? In my opinion, by not including contact information at the end of their books, those authors are missing out on a wonderful opportunity to connect with their readers. Here are some other things you can include in your books to connect withyourreaders: 1)The first chapter of your next book: Including the first chapter ...
What organization offers the absolute worst customer experience? National Customer Shame surveys list utility companies and budget airlines, wireless carriers and shipping companies. But the overwhelming winner: The good old DMV, The Department of Motor Vehicles. When you imagine walking in for your soul-crushing visit, you're instantly filled with dread. Long lines, rude service, bleak environment. The subject of jokes and parodies, we just assume that's the way it has to be. But Chad Price had a ...