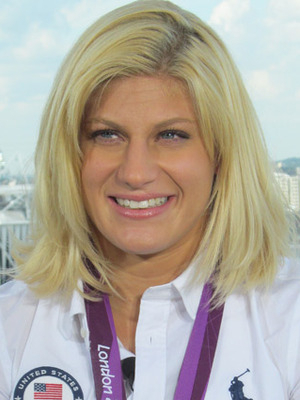 In 2012, Kayla became the first American woman to win Gold in judo after a five-match undefeated streak and World Championship victory. This year's Rio games has been no exception. She earned her second gold medal in judo, making her the first American to also defend an Olympic judo title! "After Harrison won the Olympic title in London, she vowed to retire from the competitive grind of the Japanese martial art. She wanted to focus on other things, like becoming a firefighter. ...
I was recently enjoying lunch with a group of executives at a multinational corporation, discussing the workplace differences of various cultures around the world. One leader jokingly told me that in South America, where he oversees several offices and factories, there's a running joke around the term "manana" ("tomorrow" in Spanish). He teased that when someone said they'd get to a project "manana", it didn't really mean tomorrow. It just meant "not today." Others around the table laughed that the problem of ...

Leadership is all about service, making a difference in other people's lives for a higher purpose and leadership is all about a worthy causefor those in which you lead. This was no different when I was a CEO of a Berkshire Hathaway Warren Buffett company for many years or a CEO of my own large real estate financial firm that I owned. I knew that I had a responsibility leading by example andsetting the tone for excellence. I also knew that it always started with a vision that had to be clear and specific. This ...
"Approximately 800 women die each day from preventable causes related to pregnancy and childbirth. One out of every ten Somali children dies before seeing their first birthday." Statistics like this are far too common in the world when maternal and child mortality could have been alleviated by someone providing skilled care before, during and after childbirth. Edna Adan founded the Edna Adan Maternity Hospital in Hargeisa, Somaliland where they train and educate midwives. The daughter of a well-known ...
Robyn Benincasa is the powerhouse behind founding World Class Teams and the Project Athena Foundation. She's also an Adventure Racer, CNN Hero and the Guinness World Record Distance Paddler…with two 'bionic hips.'The idea and vision behind Project Athena is incredible. Through Project Athena, women who have survived traumatic medical or personal challenges find healing by reaching their athletic and adventure goals. By banding together, each woman goes from survivor to athlete whether ...
At the conference, I took the opportunity to go to as many presentations on this topic as possible so that I could report back to you. The good news is that while Alzheimer's is an age related disease, it is not a fait de complet of aging. The constant thread was that lifestyle choices are key to successfully keeping at bay this insidious disease. Not drugs. There are no drugs to keep a person from getting this disease. There are only drugs that make the symptoms more manageable, for a time. ...
"It is from numberless diverse acts of courage and belief that human history is shaped." - Robert Kennedy This summer I arrived on their first day. For the past five years, I've had the pleasure of speaking at the National Leadership Academy where 100'sof high school-aged kids learn what servant leadership looks like and authentic connection feels like.I walked around the group as they were getting settled, introducing myself and asking what they wanted to do in life (big questions get big answers!). One young woman ...
In an effort to get ahead in our careers, we test out new leadership tactics like we change our clothes. Whatever the current fad - from Lean Processes, to Management by Objective, to Agile Leadership - it's easy to get sucked into the next promise of get-successful-quick. The truth is, one simple mindset has stood the test of time. It's the difference between those who achieve and those who stumble, those who rise up and those who get left behind. While it may not be some glitzy acronym or viral trend, ...
In this family there are five daughters who lost their mother last year. Their father, 89, (Mr. "H";) has since taken up with a 33 year old woman here on a Matricula Consular ID Card. This is an identification card issued to Mexican foreign nationals residing in the United States. This card is slated to expire this year. Her real boyfriend is a felon.Mr. H met this woman at church. She became his "caretaker"; after his wife's death. Now she has exacted a promise from him to marry her and ...
I stood next to my brother, same height and age, our small hands grasping the clothed edges of the casket.We were five years old.Would you like to see your daddy?The man's voice was kind as he lifted us up at the same time and tilted us into the casket. I cried. I knew something was terribly wrong with the way mama stood closely behind, my two-year old sister clinging to her black dress, my other brother and sister by her side. I don't remember him much ... just the way he played with us, always in his dark blue khaki ...