The election results are in and Donald Trump will be the 45th president of the United States. His appeal to "Make America Great Again"; resonated across the heartland sparking an unprecedented political upset that surprised even the most astute prognosticators and pundits. When he takes office in January, he'll face enormous challenges domestically and globally. Healthcare will be at the top of the list: he promised to "Repeal and ...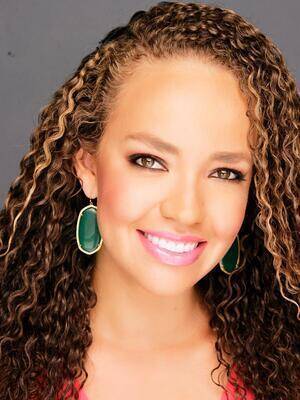 They're a dream part-time job. Kristina Ellis, author ofConfessions of a Scholarship Winner, wants high school students (and college students as well) to think about applying for scholarships as the best paying part-time job they'll ever have. If you put the time and effort in to filling out a scholarship application and you win even a little bit of money, you end up getting a lot of money in return for very little time. Ellis also reminds students that scholarships are ...
Typically, leaders build teams based on job title: CTO, CMO, VP of Engineering, Director of Sales. While functional leadership roles must certainly be filled, slotting talented people into an org chart will never unlock your company's fullest potential. By thinking of your team only in terms of roles, you risk building a group with homogeneous cultural attributes. This is an easy trap to fall into, as we tend to hire like-minded people, often in our own image. But by doing so, we miss crucial ...
Marketing as a profession hit a low point about 25 years ago. Mesmerizing, elegant marketing programs had become a thing of the past. Gone were the glory days of the Mad Men advertising and marketing programs. Corporate America had settled into a habitual marketing view of using the same tried and true tactics over and over again to support B2B or B2C strategies that were at times antiquated. Then, along came this shiny and new medium called the Internet. The fun in marketing ...
When I first signed with a literary agent several years ago, she told me to read as much as I could because it would improve my own writing. I never forgot that advice, and while I have always loved to read, after that I began to read with a different eye. I enjoy a variety of genres and always have a book on my nightstand (or on my Kindle), and with each one I learn something that positively affects my own work. Sometimes it's the way an author uses details such as colors, sounds, or smells to ...
Almost every action we take in life is aimed at achieving or maintaining "happiness";-that elusive state where we feel contentment, satisfaction, and even bliss. Still, happiness can be a bit hard to define. Unhappiness, on the other hand, is easy to identify; you know it when you see it, and you definitely know when it's taken ahold of you. Happiness has much less to do with life circumstances than you might think. A University of Illinois study found that people who earn the most ...
Do you ever get uneasy-or even afraid-when you're close to achieving something big in your life? I do. In our recent relaunch ofPlatform University, for instance, we started with fewer responses than I anticipated. I began estimating the results for the entire campaign based on those early results and didn't like where things were going. I started messaging members of the team, asking questions, reworking our strategy, and adjusting our tactics. Almost immediately, the results began ...
Whether you are a startup, a well-established company, in the B2B space or trying to accelerate ecommerce in a B2C environment, there are some basic marketing fundamentals you can't ignore. These are the three main marketing pillars that drive marketing strategy: Awareness, Preference and Demand. They are as foundational to any marketing initiative as knowing your targets. Awareness is just that - creating awareness of your organization and its products or services. This may come from media ...
Several months ago I received an email from an author named S.J. (That is a purposefully androgynous pen name.) S.J. was doing a blog tour to help promote the launch of his/her first novel and wanted to know if I would consider letting him/her do a guest post on my personal website. I'd never had anyone do a guest post, but S.J. mentioned that he/she had read all my books, so I wanted to help. Why wouldn't I? S.J. had supported me, so I wanted to support S.J. in return. (S.J. is also a ...
Shy of becoming leader of the free world, winning a Nobel Prize is one of the greatest achievements imaginable. The prestige, economic rewards, and permanent place in history are the stuff dreams are made of. Millions of scientists, artists, and humanitarians devote their life's work to chasing this highly coveted award. But not Bob Dylan. Last week, Dylan was awarded the Nobel Prize in Literature, an extremely rare recognition. In fact, he's the first musician to ever win the award and now joins the ranks of ...