Source: UT Dallas What do Ben Affleck, Tony and Jonna Mendez have in common? They were all involved in the making of the Academy Award (for Best Picture) winning film Argo. Tony and Jonna are both retired CIA officers after over 20 years of service and the fascinating stories to go along with it. Tony chronicled his involvement in a rescue operation of hostages trapped in the Canadian embassy in Tehran in his book, Argo: How the CIA and Hollywood Pulled off the Most Audacious Rescue in History ...
"The hardest thing I ever had to do is nothing at all. When my nose itched, I had to wait for someone to scratch it. But there is power in the fullness of process. Rethink 'the wait.'"; Author ofTwelve Clean Pages,Texas Education Agency's 2007 Texas SecondaryTeacher of the Year,Nika Maplesrecently gave an incredibleTEDxTalk atAbeline Christian Universityas part of their (re)think speaker series. She walked the audience through living with lupus as a child and her extremely difficult ...
We live in times of constant and rapid change. Because of this, one of the most important qualities you can develop to succeed in the 21st century is the quality of flexibility. Flexibility means approaching life's circumstances with an open mind ever ready to make course changes. The opposite of flexibility is rigidity andhard-headedness. The unwillingness to change in the face of new circumstances. You must learn to be flexible because whenever circumstances change, the person that can adapt first will ...
Tyler Gage's world changed when, following a course at Brown University on the languages and cultures of the Amazon, he decided to move to the rainforest. He became immersed in the culture and ancient traditions of the Kichwa people. One daily ritual in particular stood out: boiling guayusa leaves in clay pots to drink while conversing with each other...all before dawn. Tyler discovered that he loved the buzz and naturally sweet and earthy flavor of this leaf that was said to have mystical ...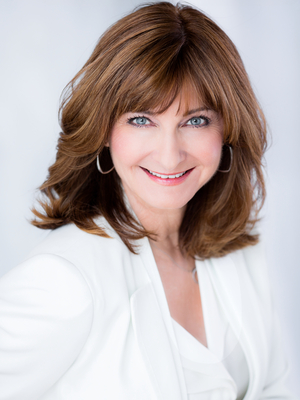 In a recentFast Company articleon the latest update onZappo'sand its foray into holacracy it was stated that 14% of its staff are leaving. The article itself begins to sound alarmist until you read on and recognize that once again CEO Tony Hsieh has shown 'evolutionary' leadership by providing an option for people to stay with the new direction or to opt themselves out. When the decision was made for Zappos to adopt the holacracy approach it was a big one - I wrote in an ...
Jon Acuffis no stranger to how unpredictable and difficult carving out a career path or following a dream can be. He's spent years sharing his wisdom through his best selling books, meet ups around the country and career goal encouragement communities like 30 Days Of Hustle and Dreamers and Builders.His latest bookDo Overhas quickly gained momentum since its release last month. His timely message speaks to multiple circumstances whether it's graduating high school/college, ...
LET LAUGHTER IN: The Power of Laughter By Ida Abdalkhani, Founder at Ability to Engage Not too long ago, I physically felt the effects of stress on my body from long hours at work, the never-ending to-do lists, and questioning whether or not I was doing something-anything-that mattered. And I'm not alone. According to the"Stress in America"; 2014 Reportby the American Psychological Association, seventy-two (72%) of adults feel stressed about money and almost one in two of us (47%)struggle to ...
There is so much to say about the amazing work Ron Clark, Kim Bearden and the whole team at theRon Clark Academyhas done and is continuing to do. Since its opening in 2007, the school has seen a double digit increase in test scores, and its first four graduating classes received over $5 million in scholarships to first-rate high schools and has set quite the standard for educators around the world. The Ron Clark Academy caught Oprah's attention years ago and Ron was recentlyfeaturedon her 'Where ...
Did you know that exercise and diet don't stop you from dying at your desk? We all know there have been countless articles about how we are dying at our desk from Harvard to WebMD, NBC, Time, Huffington Post, and the list goes on… CNN just posted an article a couple of months ago though talking about how exercise and diet don't cut it and do not make up for the fact that we are sitting all day. Neither do stand up desks. Or, let me rephrase that…stand up desks are great, ...

Marcus Markam! A reader of many NYT's best-selling books. Mr. Markam's hit reality show "How Tall Are You?"; garnered response from critics in two cities and was glowingly described as "mind-numbing"; by one TV executive. Although limited by his fear of crowds, a video recording of his somber juggling act "Mucho Queso? Si!"; is sure to impact your next event. Mr. Markam is a 2011 winner of the FONI (Foundation of New Initiatives) Award. We love some healthy competition, which is why we thought it'd be fun to get ...