A client who booked me to speak called us this week to say, "A speaker's bureau recently called me to ask if I was interested in any speakers for [my events] over the summer. I told the man that we already had one, and he asked if I would mind telling him who we were contracting. I told him, 'Manny Scott.' The call went silent for a few moments, and then he said,'I would like to tell you I could have recommended a better speaker...but I can't. You are very lucky to have ...
As more organizations move to automate, experts believe the role of salespeople will drastically change. But will it go the way of the BlackBerry?
Although the FX series "The Americans" has been praised for its nuance, it creates a cloak-and-dagger world where tools never fail, master plans almost always work out and the best spies always win. Real spies know that world is make-believe. Still, when they're done lurking in shadows - or typing away in their cubicles, more likely - they often come home and turn on the show about Soviet sleeper spies (Matthew Rhys and Keri Russell) posing as a married couple, which ...
The first launch party forBridgesis in the books! I had so much fun. Here are some pictures! Thanks so much to everyone who came out to celebrate with me. Next stop, Silicon Valley!
If we believe that equity is about providing students and adults what they need to exceed performance targets, then tapping into how students make meaning through their cultural, racial and social filters is critical to ensuring success for all. The racial achievement gap and pipeline to prison have placed policymakers and educational leaders in the precarious position to examine root causes to the educational outcomes of students of color and low income students. The design and ...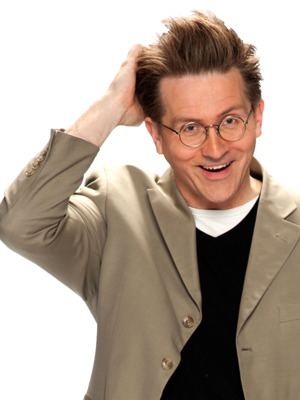 There's a lot of confusion in the news these days about what's fact and what's fake. So I'm starting to lose track of what officially qualifies as a "lie."; Nevertheless, here's an oldie but a goodie from the field of education that might make the cut. Drum roll, please … "If you study and get good grades, everything'll work out."; Ask the straight-A student who's gigging at your local coffee spot or frozen-yogurt store how they feel about this one. And then let's ask a few more questions ...
Use this simple four-part framework to wow audiences the next time you pitch your business ideas.
WAFTB is proud to announce that "KISH", a film profile ofWorld Access for the BlindLead Founder and President Daniel Kish, has been awarded the prize for 'Best Documentary Short' at the [i] Ashland Independent Film Festival in Ashland, Oregon. We send our congratulations to Daniel, Co-Directors Zackary Canepari and Drea Cooper, and all the folks at 'Great Big Story' and CNN Films! From the AIFF website: US Premiere AIFF alumni filmmakers Drea Cooper and Zackary Canepari (T-Rex-AIFF2015; The Bionic Man and The ...
Within moments of arriving at the Collision tech conference, I met two women with t-shirts that read, Black Female Founder Fund Me The duo in question is a mother-daughter team, Ashlee Ammons and Kerry Schrader. Together they foundedMixtroz, an app designed to help people connect at conferences. They are currently in the process of seeking angel investors. Ammons and Schrader at Collision Tech Conference in New Orleans, LALELIA GOWLAND Schrader explained that the shirts helped ...
In these highly competitive times, it's become increasingly difficult to hold onto customers. Retention is tough, and client growth is even harder with fickle clients and fleeting loyalty. It turns out, building deep, loyal, profitable client relationships isn't as complex as the DaVinci code. In fact, these three simple hacks can boost your client relationships to a whole new level: 1. Think "Clients" over "Customers". A 'customer' relationship implies a short-term, non-professional, ...