This Top 5 list image caught my attention this morning. (Thanks for sharing,Vince.) I immediately nodded "yes" knowing the stress levels of our event partners. Planning and executing events demands a wide skill-set. Can you organize a huge volume of information?(Here are 17 hotel options each with different services. Decision by 3 PM today.) Are you able to make quick decisions based on limited info?(The coffee service is missing for 800 people after this session? Super.) (Techfor next plenary ...
Coming home from vacation is so hard! While you're swinging in a hammock in paradise you forget your long list of things to do, your bills, your diet and your boss. Coming home is a startling return to reality. Josh's return home was especially startling.Home from Maui with his new bride, he went to their bulging mailbox to retrieve the mail. He wondered how two people could get this much mail in just one week? At least the wedding and honeymoon billshadn'tarrived yet. He hated to think of the bills ...
With over 32 years spent on the frontline of education, Dr. Stephen Peters has risen to the challenge of any role he's had to take on. He has not only exceeded roles ranging from classroom teacher to director of secondary education but consistently brings about significant progress in any school he's had involvement in. Hence, many of these schools have received both National and State Blue-Ribbon recognition! Through his position as ...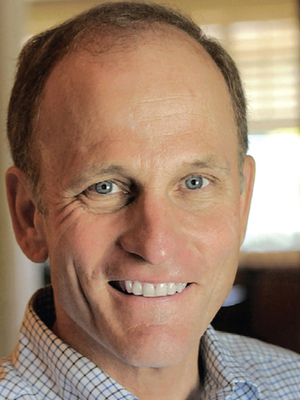 Several years ago at theEconomist Ideas conference in Berkeley, I asked Elon Musk whether he ever worried about spreading himself too thin. After all, Musk is not only CEO of Tesla, but also of SpaceX, and SolarCity, among many other stints. His answer surprised me. "Not in the least,"; he deadpanned. Sixty to 100 hour weeks energize him, he explained, because the work he does is so engrossing.For two decades, I've studied the success traits of standout innovators like Musk. I've spent time with ...
If you follow policy chatter, the future of U.S. K-12 education centers on federal policy (ESSA, RTTT, NCLB, ESEA), the Common Core, charter schools and school choice. But it may be an unheralded initiative that profoundly impacts the future of our schools and kids. Ninety diverse and respected collegeswill soon offer a suite of resources to help students with the college admissions process, including an innovative application option. This Coalition for Access, Affordability, and Success has ...
As we scroll through the endless stream of photos and enthusiastic feedback from attendees, we can't help but feel the buzzing energy of theChicago Auto Show! Since its debut in 1901, it has become the largest auto show in all of North America. This year marks year 108 that the Chicago Auto Show has been wow-ing car enthusiasts from all walks of life. One wonderful aspect of the festivities is outreach it provides to local causes through theFirst Look for Charityevent. First Look for Charity gives ...
Whether you are dealing with a grumpy teenager, putting up with a boss who makes your life miserable, or engaging with a difficult person in another context, knowing some of the techniques employed by successful negotiators can help you steer your encounters in the desired direction. That would be a better result than feeling out of control, wouldn't it? When we lose control, we go into crisis mode. We swing between anger and hopelessness. We get frustrated and we fall hostage to our negative and disempowering ...
The end ofWhite House terms are often about trying to shape historic legacies, and President Obama is out to build his in the new area of cybersecurity. Yesterday, hereleased a new"Cybersecurity National Action Plan"; that argues it is "Taking bold actions to protect Americans in today's digital world."; There are a lot of easy jokes to make about issuing such a plan after incidents that range from the breach of the Office of Personnel Management to the Pentagon, as well as in ...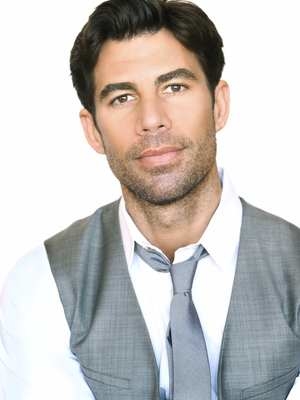 Not many public school educators have 23,000 Twitter followers, but not many have as high a public profile asNicholas Ferroni,a history teacher atUnionHigh School inNew Jersey. In addition tobeing adedicatedclassroom teacher for more than a decade, Ferroni has started programs such as "Practice what you Preach,"; which deals with health and nutrition, and "Teach the Truth,"; which advocates for more minority voices in historycurriculum. Last week, Ferroni ...
Since world-class magician and authorJustin Flomsky-rocketed into the public eye, over 100 million people have experienced his astonishing talents. Justin has made appearances on Ellen, the SyFy channel's 'Wizard Wars,' the Late Late Show, The Today Show and on numerous sold out magic shows. Justin's deep love of magic stems from that of his mother and father's who took him to his first magic themed get-together at only two months old. He would then go on to start touring with other magicians fresh out of ...