Great people were not born great. Theybecame great by making a decision topursue their dream in life and by refusingto give up. The struggle we must all face on the road to our dreams is what makesus great. Ordinary people can become extraordinary if they consistently andpersistently follow the principles of success. Step one to success is realizing that eventhough we might be programmed for mediocrity,we were designed and created for extraordinary achievement. You can learn to unlock your ...
As you set goals and beginworking towards them, it is critical that youestablish benchmarks you can use to evaluateyour progress. The more specific your measuresare, the faster you'll reach your goals becauseyou'll reduce wasted time. Going back to the example of the pilot flyingcross country to New York, the more frequentlyhe checked his true heading, the quicker he wouldarrive to his destination. If the pilot were onlyallowed to check his heading once every 30 minutes,he might ...
They avoided my questions. Both writers who had chosen self-publishing and writers who had chosen traditional publishing would get cottonmouth when I asked for advice.At times you can sense a competitive tension among authors and speakers that is thicker than Corleone bloodlines.People will shut the shop quickly if you appear overeager. Ask too many questions, and you'll be slapped withomerta-the mafia code of silence. In the end, I had to take a risk and choose a path for myself, so I ...
Former U.S. Navy Seal, author and Premiere exclusive speakerChad Williamsshared his perspective withFox Newson the recent attacks in Paris and the precision used to carry them out. After the horrific experience of seeing his mentor U.S. Navy Seal Scott Helvenston murdered on television in an ambush in Fallujah, Iraq, he decided to complete the training required to become a Navy Seal. Chad was one out of only 13 members in his class of 173 members to accomplish this and served ...
I started luging in 1984. But, for 24 years,I didn't even like the sport. I forced myselfto slide because the luge was my ticket tothe Olympics. The Olympic dream is whatkept me going, and the dream was always in focus. Whenever I was at the start tower preparing toslide, my heart hammered in my chest, mymouth became starched and dry, and my hands were saturated with sweat. Fear wouldgrip every fiber of my being. Just when I thought my fear had reached itspinnacle, it would progressively increase ...

Seakers Pedro Noguera, Andy Hargreaves, Yong Zhao, and Carol Tomlinsonwere ranked among many others as some of the most influential education scholars on EdWeek. Hargreaves and Zhao both graced the top four slots in the Curriculum, Instruction and Administration category! We love seeing our speakers recognized for excelling in what they are passionate about.
While attending a significant healthcare conference this fall - I found myself thinking about the Future of Healthcare. I came to the realization that the future of healthcare is really "Human Care."; The future is about what's needed to transform and personalize the health care experience for the patient and their families. The future of healthcare is about removing barriers; making healthcare affordable; delivering transparency; sharing data; and integrating health and healthcare into the way consumers ...
Wharton QS Stars Awards has awarded speaker Peter Ricchiuti 'best teaching delivery' for his stock research program "Burkenroad Reports."; Over 500 universities from 43 different countries participated in this global competition which seeks to recognize innovative and sustainable approaches to education. photo courtesy of Tulane University Burkenroad Reports allows the students of Tulane University the valuable opportunity of real world experience and applicability through the ...
Premiere Speaker and New York Times best selling authorMichael Hyatt wants to help you accomplish your biggest goals this year and for years to come. Recognized by Forbes Magazine as the #1 pick from their "Top 10 Online Marketing Experts to Follow in 2014", Hyatt deconstructs and simplifies the often grueling task of life goal setting with his free live webinars.Want to know one of his first keys to success? Sleep. Best of all, webinars are complete with free e-book downloads to supplement your newly accquired ...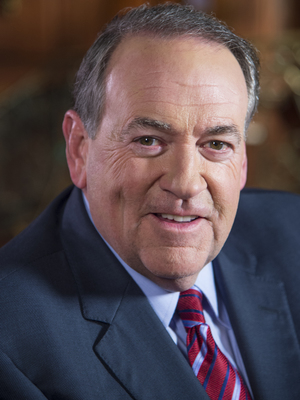 Long-term exclusive Premiere speaker Governor Mike Huckabee signed off his talk show 'Huckabee' on a divergent, yet heartfelt note this past Saturday night with a 'goodbye and goodnight.' After six and a half years of putting a Huckabee spin on politics, news, pop culture and more for his loyal viewers, he announced his decision to leave Fox News in light of a potential Presidential run. Take a look at his farewell in its entirety here: "As they ...