Learning that is. We strive; we set goals. We use phrases like "I'm getting there"; (or at least I do) to indicate our progress toward a set point; a destination. What if we've got it all wrong? What if the main reason we should set goals is so that we stay engaged with the doing; with the learning; whether we get to our destination or not? What if all our focus is on where we want to be; does that mean we're not here, in the here and now? Skiing with my friend Mike a few weeks before Christmas up at the ...
In Proverbs 4:23, we read:Above all else,guard your heart, foreverything you do flows from it. Yes, but how do youguard your heart? If you are like me, then you have wondered. I read this verse dozens of times in my youth, determining that God wanted me to be very careful about what I chose to watch or listen to, to be careful about the friends I hung around and the places I went. I thought toguard your heartmeant to post my strength and willpower like twin sentinels at Buckingham Palace, armed and ready ...
U.S. Marine, New York Times best-selling author and "War Stories"; host Colonel Oliver North is the leading advocate for the United States' Military. He was awarded the Silver Star, Bronze Star Medal and two Purple Heart medals for his service as platoon commander in the Vietnam War. President Reagan also recognized Col North as an American Hero for his work in the National Security Council as the U.S. counter-terrorism coordinator in 1983. Thanks to Col North, the Freedom Alliance ...
For a story that takes place "a long time ago in a galaxy far, far away"; a great deal of the technology in the"Star Wars";series actually has parallels today on planet Earth. Part of the reason is, ironically, how long the franchise has been around. Concepts and ideas that were the stuff of science fiction when the first "Star Wars"; movie came out in 1977 have had almost fourdecades of science to become real. Here's a look at a few of the technologies and scenes ...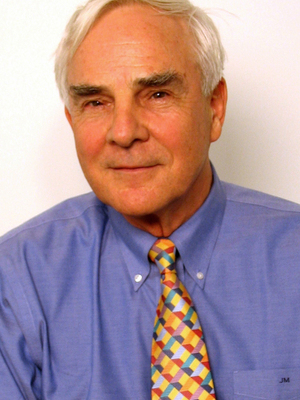 Following up to John Merrow's recent retirement as a special correspondent for PBS Newshour after more than fortyyears, he was recently featured on the Education Writers Association podcast. EWA Radio dedicated their 50th episode to lessons and insight from John's significant contributions to the world of educational journalism: John Merrow began his journalism career in 1974 with National Public Radio, and retired this summer as special correspondent with PBS Newshour. Along the ...
Whether your dream is to lose weight, or to buy your dream home, or to double your income, or to learn the ins and outs of soccer so you cancoach your daughter's soccer team, you willfind that there are things that hold you back. Ninety five percent of people, look at theirobstacles and all they see is a reason whythey can't make their dream a reality. Theylook at the obstacle, get discouraged (theylose heart), and they quit. Winners look at theobstacles, get mad and then become determinedto overcome them. ...
We are extremely pleased to announce world-renowned educator, Ron Clark's nomination and placement in the Top 50 Finalists for the Global Teacher Award! The Global Teacher Prize Academy had the task of selecting 50 finalists out of 5,000 nominations and applications from 127 countries with only eight teachers from the United States. The academy will be awarding the winner with one million dollars, the biggest prize "in the history of its kind," and the Nobel Prize for education. "Ron's ...
Ihad the honor of being on Pat Hiban's Show titled "Real Estate Rockstars."; But we talked little about real estate and much more about life and life's transitions and callings. Pat is a great interviewer and I really enjoyed the interview and process. We even did a mini role play session right here in the podcast as a coach and client sample interaction. Pat is big on finding your highest purpose and path and so am I, thus the show was very impactful and full of meaty topicsand lots of fun! Take ...
In Sheryl Sandberg's 2013 bestseller,Lean In,she urged her readers to abandon the notion of a "career ladder"; and instead think of their careers as jungle gyms. "Ladders are limiting,"; Sandberg writes. "Jungle gyms offer more creative exploration. There are many ways to get to the top of a jungle gym. The ability to forge a unique path with occasional dips, detours and even dead ends presents a better chance for fulfillment."; Sandberg's career has been filled with zig zags. It ...
Stories are usually seen as something we do to pass time and let our minds day dream. They're often seen as a form of recreation but in fact, stories push some of the most successful brands and people. At our most recent Premiere University session, we had the privilege of listening to a great storyteller, Donald Miller, share the making of StoryBrand. He is currently one of the most sought-after speakers in the world, with good reason. Every opportunity Don has to engage an audience ...