Will Swift
Psychologist, Biographer, Historian and Coach
Will Swift
Psychologist, Biographer, Historian and Coach
About Will Swift
Author and public speaker Will Swift offers a unique blend of skills: He is a historian, a biographer, and a practicing clinical psychologist, who specializes in cognitive and marital therapy. He offers personal coaching about how to thrive in your career and your personal life. An influential leader and a speaker on effective leadership, he has lectured at Oxford University on psychology and at the Franklin D. Roosevelt, John F. Kennedy and Richard Nixon libraries on history. Dr. Swift has founded ...
May 4, 2014
To Whom It May Concern,
I have known and admired the work of biographer Will Swift for many years now. I write to let you know that not only do his books garner readers, but also his speaking ability has brought pleasure to many audiences.
I have heard him speak at the annual conferences of Biographers International Organization, of which I was the president. He was masterful in 2013 when called upon to introduce Ron Chernow, who received our BIO Award.
Unlike many authors he is comfortable before a crowd, nimble when circumstances dictate it, and a careful listener. Speakers often overlook the latter. But, perhaps because of his professional training, Will responds to the needs of an audience or to the cues of an interviewer.
If you are considering as speaker for your event, I can tell you with certainty you won't be disappointed in selecting Will Swift.
Yours,
James McGrath Morris
James McGrath Morris is a biographer and writer of narrative nonfiction. His books include Eye on the Struggle: Ethel Payne's Journey Through the Civil Rights Revolution (forthcoming); Pulitzer: A Life in Politics, Print, and Power; The Rose Man of Sing Sing: A True Tale of Life, Murder, and Redemption in the Age of Yellow Journalism; and Jailhouse Journalism: The Fourth Estate Behind Bars. He lives in Santa Fe, New Mexico, and is currently writing a book about the friendship between writers Ernest Hemingway and John Dos Passos.
James McGrath Morris, President of BIO - BIOGRAPHERS INTERNATIONAL ORGANIZATION
Charles L. DeFanti
40 5th Avenue
New York, NY 10011-8843
April 29, 2014
The NYU Biography Seminar, of which I am a director, meets several times a year to discuss our work, research, publicity, and any other matter concerning our craft. Many of the writers in the group are probably known to you, including many Pulitzer winners. Stacy Schiff (Cleopatra, Antoine de Saint-Exupéry) spoke recently, as did Alan Brinkley (Henry Luce). Kenneth Silverman, Debby Applegate, Anne Heller, Brenda Wineapple, Deirdre Bair, and Brad Gooch are other members. Guest speakers have included T.J. Stiles (Cornelius Vanderbilt), James McGrath Morris, Susan Cheever, John Turner (Brigham Young), Michael Korda, (Hero: T.E. Lawrence) and Peter Sís (Antoine de Saint-Exupéry).
On March 12, 2014, Will Swift brought the unusual perspective of a trained psychologist and historian to the challenges of writing a dual biography of Richard and Pat Nixon. The most interesting biographies, I feel, are revisionist ones, those which either rescue a figure from undeserved obscurity, or reverse received notions about that person. In Pat and Dick, it was the overlooked (and often ridiculed) Mrs. Nixon who emerged from the shadows as Richard Nixon's indispensable helpmeet, wise counsellor, and lifelong love.
Dr. Swift's research methods are formidable by any standard, and his discussion was as charming and lucid as any we had enjoyed. Of course, his reputation had already been sealed as a fine speaker, on CNN, radio, and in many personal appearances. His other biographies, including The Roosevelts and the Royals and The Kennedys Amidst the Gathering Storm feature the same meticulous research and elegant writing as Pat and Dick.
As a speaker, Dr. Swift is guaranteed to draw large audiences, specialized, general or both. I would love to have him join our group, as his warmth and curiosity enliven any discussion. I look forward to hearing him again soon.
Sincerely,

Charles L. DeFanti, Ph.D.
Professor Emeritus of English, 212-477-3794, senseiny@rcn.com
CHARLES DEFANTI, DIRECTOR - THE NYU BIOGRAPHY SEMINAR
President
Premiere Speakers Bureau
109 International Drive
Franklin, Tennessee 37067
Dear Duane:
Dr. Will Swift launched his book Pat and Dick: The Nixons, An Intimate Portrait of a Marriage at the Richard Nixon Presidential Library and Museum in January of 2014 at a formal ceremony commemorating the 101st birthday of America's 37th President.
In an engaging presentation, Dr. Swift examined the public and private lives of President and Mrs. Nixon through the context of their 53-year marriage. With extensive research and the use of newly released courtship letters between the couple, he explores the relationship with great depth.
His background as a psychologist allows him to provide a humanizing and modern look at President and Mrs. Nixon, just as he has done with historical figures such as the Kennedys, Roosevelts and the British Royal Family.
I recommend featuring Dr. Swift in your extraordinary roster of America's best speakers.
Best,
Sandy Quinn
President
The Richard Nixon Foundation
SANDY QUINN, DIRECTOR - THE NIXON FOUNDATION
April 17, 2014
Premier Speakers Bureau
Franklin, Tennessee
Re: Dr. Will Swift
Dear Premier Speakers Bureau:
4079 Albany Post Road, Hyde Park, NY 12538-1917
I am the Supervisory Archivist at the Franklin D. Roosevelt Presidential Library in Hyde Park, New York. I write
in support of Dr. Will Swift's application to become a speaker with your bureau.
As the Supervisory Archivist at the nation's first presidential library, I oversee all of our research operations,
which include the use of the papers, books, and photographs of President Roosevelt and Eleanor Roosevelt. I also
assist with the administration of the Library and with our public and educational programs.
I have known Dr. Swift for over a decade when he first came to the Library as a researcher working on his book,
The Roosevelt and the Royals: Franklin and Eleanor Roosevelt, the King and Queen of England, and the
Friendship that Changed History (2004). At the time, I remember being impressed by his commitment to his
project and his desire to produce a definitive yet readable work that combined human interest and diplomatic
history.
Because of the high quality of his research and book and the intense public interest in the 1939 visit of the King
and Queen, we invited Dr. Swift to participate in the Library's first annual Roosevelt Reading Festival in 2004.
Also reflecting the high degree of interest in his topic, we provided Dr. Swift with two opportunities to speak that
day in order to increase his availability to the attendees. He gave excellent and enthusiastic presentations to wellattended
rooms in both sessions.
Our positive experience with Dr. Swift's work and his public presentations prompted us to again invite him to
speak at the Library following the publication of his book The Kennedys Amidst the Gathering Storm (2009).
And most recently, in anticipation of the 75111 anniversary of the visit of the King and Queen, we have asked Dr.
Swift to serve as our keynote speaker at our commemoration events in June 2014.
Dr. Swift brings a unique perspective to his historical and biographical works, the most recent being Pat and
Dick: The Nixons, an Intimate Portrait of a Marriage (2014). As a practicing clinical psychologist, his insights
into the personal relationships of his subjects are refreshing and new. In my opinion, his participation in your
speakers bureau will add a dimension to your offerings that other biographers do not. I highly recommend him to
you.
I hope this information is helpful, and please let me know if I can be of any further assistance.
Regards,
Bob Clark
Supervisory Archivist
Robert.clark@nara.gov
A Presidential Library Administered by the National Archives and Records Administration
ROBERT CLARK, SUPERVISORY ARCHIVIST - THE FRANKLIN D. ROOSEVELT PRESIDENTIAL LIBRARY
The Columbia County Historical Society
Kinderhook, NY 12106
April 29, 2014
Premiere Speakers Bureau
Franklin, Tennessee
It is without any reservation whatsoever that I write to recommend Dr. Will Swift as an addition to your roster of speakers. I have known Will for ten years, both personally and as a fellow Trustee of the Columbia County Historical Society, of which I am President. I have also read every one of the books Will has authored and, presuming to be very much the "armchair critic," have been consistently impressed with the care, imagination and style he has brought to every effort he has undertaken.
Of specific relevance to his being added to your roster, Will Swift is very much appreciated in our upstate New York region as both the founder and very much the "force behind" the Distinguished Authors Series of the Columbia County Historical Society. He has been consistently creative and always relevant in his efforts to bring authors to speak in our community. And in this he has also been tireless and personally generous. Always carefully attuned to what our audiences will find appealing (in a very wide variety of subject areas), Will clearly understands how to put together programs of substance. He has succeeded admirably in this, for the benefit of both the Society and the wider community.
Will's achievements have not, however, been limited to his successful sponsorship of others in the Distinguished Authors Series. He applies his personal expectations of other speakers, his uncompromising standards of communication, to his own public speaking. It has always been with great enjoyment that I have experienced Will's effectiveness as a speaker, in both upstate (Columbia County) and New York City settings (including quite memorably at the Harvard Club in Manhattan). Without exception his presentations have been for me both entertaining and informative.
Will Swift reads his listeners well, whether in formal presentation or in fast-moving response to public questioning. He is always thorough and "on point" without being in the least bit tedious or repetitive. His command of content is remarkable, and he always thinks quickly on his feet. When appropriate Will can also be amusing. These conclusions reflect my having listened to at least five presentations by him. And I know that my opinion is shared by many others, including the Executive Director of the Columbia County Historical Society, Diane Shewchuk, with whom I have discussed this recommendation.
I hope my observations are helpful to you. Should you have specific questions which I may be able to answer, or should you wish elaboration of any of the comments above, I am of course willing to be of further assistance.
Sincerely,
David H. Smith
President, Columbia County Historical Society
DAVID SMITH, PRESIDENT - THE COLUMBIA COUNTY HISTORICAL SOCIETY
5 speaker reviews for Will Swift View All
How booking a speaker works.
We keep it simple.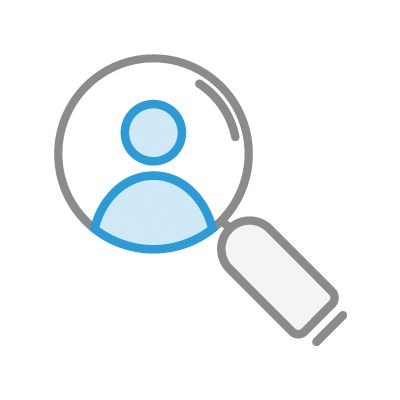 1. Browse

speakers by topic, or search term.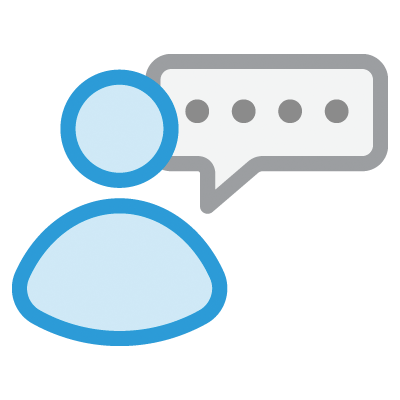 2. Inquire

about your favorite speakers and one of our agents will speedily contact you.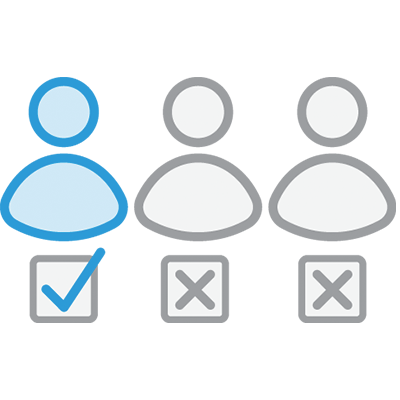 3. Join

your agent as they deftly guide you through the booking process.