Tom Faranda
GLOBAL STRATEGIST - THE NEXT TEN YEARS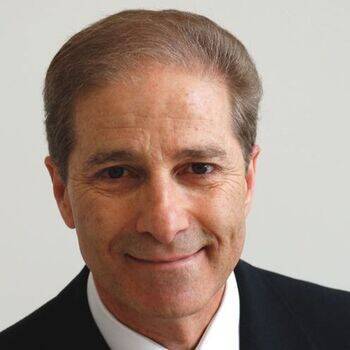 Tom Faranda Bio
Tom Faranda has been a candidate for the United States Senate, President of The Hospital Corporation of Chicago and the National Accounts Sales Manager for Masonite Corporation. He was named 'one of the most exciting speakers in America' by MEETINGS & CONVENTIONS MAGAZINE.
CEO TESTIMONIALS - CORPORATE & ASSOCIATION
EDS Corp, $22 Billion - Ron Rittenmeyer, CEO
"Tom, thank you for your help making us a success at the global client council. Your energy and content was really great. We had an excellent meeting overall and great feedback on you!"
AFFINIA GROUP, $2.2 Billion - Terry McCormack, CEO
"Tom is an outstanding speaker-the most knowledgeable on the Global marketplace I have ever listened to. Tom was our keynote speaker at my International Leadership Conference last year and he did a fantastic job."
Metal Treating Institute, Lance Miller, ED
"You did it again! For the 14th time your Keynote made me look great! Your stirring presentation on "Global Realities" was absolutely on point and your 'style and substance' approach was perfect. I will continue to recommend you to others."
Few speakers know the global world as well as Thomas Faranda. His clients have included Siemens Engineering Germany, IBM Europe, Siemens Medical South Africa, Thermo-King Japan, Ford Canada, GE (on five continents), Prudential Singapore, Creative Communications India, St. Thomas USVI, INTEL, Motorola, 3M, IBM, Honeywell and corporations across the globe.
Tom Faranda's businesses have included:
Hotels in America and Costa Rica, an African Pepper Gas firm, a software firm, an ATM firm and, a global consulting firm focused on business growth and profit. He has the credibility and experience people respect. Tom Faranda has earned a BS, an MBA in International Business and a Doctorate( abd).
His books include "The Global Sales Professional" and "Uncommon Sense Leadership".
He has published over one hundred business articles.
Tom Faranda has the credibility and experience audiences respect and demand in a featured speaker. Thomas Faranda has been a guest lecturer for universities in S. Africa, the UK, Australia and an adjunct professor of business at the University of Minnesota. He has lived and worked overseas for over 25 years.
Tom Faranda - "Style & Substance"
Tom Faranda's style is fast-paced and compelling to promote energy and to get a 'buy-in' from participants. His global examples, bottom-line techniques, stories and humor create a compelling experience which motivates leaders to use his new ideas. He challenges the participants and makes them part of the program. Finally, Tom Faranda is one of the few speakers with enough top management and entrepreneural experience around the globe to welcome Q & A at the end of the program so each participant can get their specific questions answered.
As an adventurer, Tom Faranda has climbed some of the tallest mountains around the world. He has raced 100 mile cycling events, competed in triathlons, duathlons, 100k ski races and many other events. He is a pilot, SCUBA diver, river rafter and mountain climber. He donates his time as a board member for several music and theatre arts organizations.
Thomas Faranda is a global executive with much to say and a speaker with the style & substance to say it.
Testimonials From Satisfied Global Clients

CEFCO China
"You presented a great keynote. We want you back next year !"
Siemens Germany
"Your consulting in our medical and engineering divisions on five continents was outstanding."
Creative Communications of India
"The senior executives of India will never forget your insights to grow their businesses."
INTEL
"Your ideas on technology and making money are fantastic."
MPIF (Metal Powder Industries Federation)
"Your presentation on China was the highlight of an extraordinary meeting. The excellence of your talk set the stage. Comments were were euphoric-an amazing feat. Tom, you hit the mark and then some. You'll be back!"

Working Women of South Africa
"Your ratings were outstanding as evidenced by the amazing standing ovation...thank you."
IBM Europe
"You gave our customers 'pearls of wisdom' they can use--you were a great hit!"

MPI (Meeting Planners International)
"It was a delight working with you--you are responsive, professional, great."
Audio Word South Africa
"You helped us penetrate new global markets. Thanks for going an extra mile to help us."

Honeywell
"Your great use of global examples, anecdotes and humor makes your presentation great!"
International Travel Managers / Business Travelers Asn
"You were outstanding at our conference in Edinburgh...come back for a third time!