Tom Basile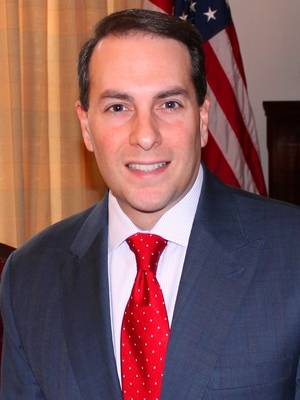 Tom Basile Text Reviews
We were so blessed to have Tom Basile serve as the Master of Ceremonies for our Investiture Gala dinner. Tom brought a mix of genuine passion, credibility and humor to the event while keeping the proceedings on track. His calm professionalism made all speakers feel very comfortable and made it enjoyable for everyone. Tom managed to navigate the segments with ease. His opening remarks set the right tone and then filled the evening with witty repartee and facts about my organization that drove home important messages for us. It was obvious that he had spent a lot of time preparing for the evening as he was ready with observations and insights about the subject matter and the people in the room. I look forward to working with Tom again in the future."
H.E. Vicki Downey - Order of the Holy Sepulchre of Jerusalem
"Tom Basile's style was perfect for our grassroots and activist events. Tom knows how grab and hold an audience regardless of the setting. He grounded his speaking with penetrating wit, distinctive analysis and his own personal, deep-seated integrity to deliver a powerful message. His experience as a professor, and his time at the highest levels of government, media, and politics allowed him to bring real excitement to our events. He brought a worldly, yet highly elevated perspective while keeping his message accessible for our audiences.
Matthew Robbins, former President - American Majority