I'd rather be known for saving babies than winning Super Bowls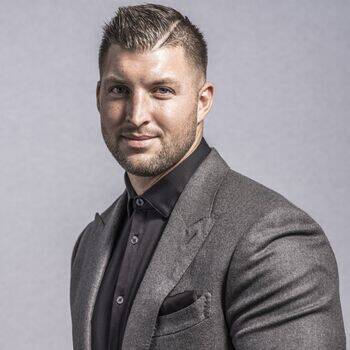 Former NFL quarterback Tim Tebow said that he would rather be known for saving babies than winning Super Bowls during an anti-abortion event.
"It really does mean a lot more than winning the Super Bowl," he said to a crowd at a football-themed banquet hosted by Kansans for Life earlier this month. "One day, when you look back and people are talking about you and they say, 'Oh my gosh, what are you going to be known for?' Are you going to say Super Bowl, or we saved a lot of babies?"
At one point in the speech, Tebow turned to people affiliated with the Super Bowl-winning Kansas City Chiefs football team who were in the audience and addressed their recent feat.
"It's amazing," Tebow said. "What an accomplishment! But you know the best part of that accomplishment is that it gets you an even bigger platform."
Tim Tebow has been a longtime supporter of the anti-abortion movement, partly because he was almost aborted by his mother.
"You see, my mom 32 years ago had doctors tell her she needed to abort me because if she didn't, it was going to cost her life," Tebow said. "And they didn't even believe that I was a baby. They thought I was a tumor."
"To make a long story short, when I was born, they found out the placenta wasn't actually attached," Tebow added. "So, the doctor looked at my mom after 37 years of being a doctor and said, 'This is the biggest miracle I've ever seen because I'm not sure how he's alive.' … I'm so grateful that my mom trusted God with my life and her life."
Tebow is a college football national champion who played as a quarterback for the Florida Gators before being picked in the first round of the NFL's 2010 draft. He spent three years in the league. Tebow is now a professional baseball player in the New York Mets farm system.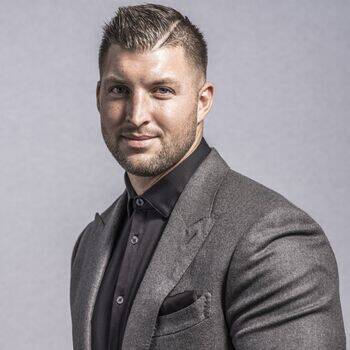 Want Tim Tebow for your next event?
Find out more information, including fees and availability.
Find Out More
No articles for this speaker available. Check back soon for more updates.