The Money Couple
Authors of 'First Comes Love, Then Comes Money'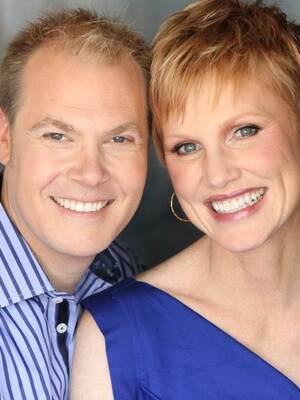 The Money Couple Bio
Peel back the layers and learn how you're hard-wired to be successful with your money. Uncover this critical information through laughter, while learning to improve your balance sheet and your bedroom.
Learn the unique way The Money Couple helps individuals and couples improve their relationship with money and each other.
Reaching 600,000 viewers in 22 major markets, 1.2M readers in 10 national magazines, 8,000 clients in 48 states and 32 countries, a successful team for over 20 years, raising two awesome boys.
The Money Couple - What's your relationship worth?