Tamara Hall
Survival Skills for Personal Crisis and Challenges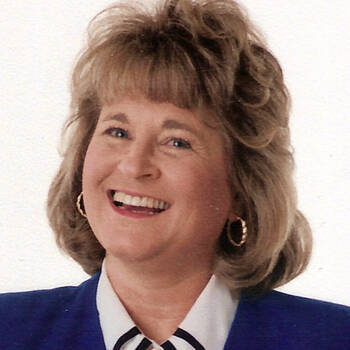 Tamara Hall Bio
In addition to owning her own business and working as a speech coach and account executive for a television station and film company, Tamara Hall has worked as a college instructor. But of all her work experiences, speaking is the one she most enjoys because she can see the difference it makes.
Tamara has a B.A. in Speech and English Education and a Masters Degree in Education/Counseling from Montana State University. She has a diverse background in education and business which includes work as a college instructor, speech coach, television commentator, and account executive for a television station and film company. Tamara Hall owns her own business, Communications Plus.
Hall thinks educators today go through tough times, just like other professionals. Education, she says, is a reflection of society, and when there are problems in society, there are problems in education. One such problem, she points out, is that society today is addicted to entertainment. "Educators must stop apologizing," she says. "Education is entertaining sometimes, but it's also hard work."
Tamara Hall was chosen Businesswoman of the Year in 1990 by the Montana State University Alumni Board and the Chamber of Commerce. Tamara was also selected as a finalist for the Outstanding Young Woman of America Award. She is most proud of being a finalist for Montana's First Lady Award for service to Montana's children with special needs. Tamara Hall writes a regular column for her local newspaper.
Tamara was elected four times to the Bozeman school board and served as chair. She also served on numerous state and national educational committees including three terms on the Montana School Boards Association. She serves on Montana's Sex Equity Council and co-chaired a four state conference for Women in Sports.
Tamara Hall is married and has three children. She lives in Bozeman, Montana.
Tamara's first book, WHEN LIFE KICKS--KICK BACK: "Survival Skills for Personal Crisis and Life's Challenges," was published in 1997 and is in its fourth printing.