Steve Donahue
Bestselling Author, Change Guru, Story Expert, Sahara Adventurer
Steve Donahue

Featured

Books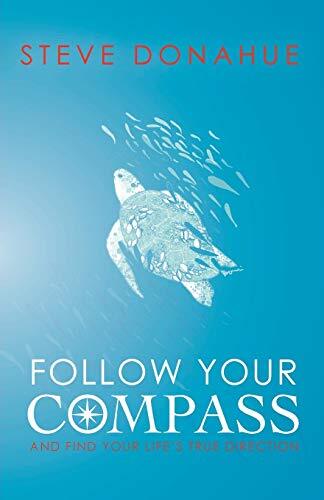 Follow Your Compass: And Find Your Life's True Direction
by Steve Donahue
FOLLOW YOUR COMPASS will take you on an extraordinary journey to discover your life's true direction. You will learn how to identify, interpret and ultimately be guided by the magnetic forces of your unique talents, desires and destiny. The fascinating story of sea turtles and their epic voyages will inspire your own odyssey to navigate a life of purpose, meaning and impact. Break free of the maps that hold you back and follow the compass that will point you in the direction of the life you were meant to live.
Shifting Sands: A Guidebook for Crossing the Deserts of Change by Donahue, Steve
by Steve Donahue
Tell Your Epic Story
Steve Donahue shares the harrowing tale of his odyssey across the Sahara Desert to help leaders script their own incredible story of change. He reveals how the 5 Key Components® of a classic epic story can inspire you to achieve the impossible in a world of disruption. Our biggest challenges today require heroic imagination and this powerful narrative blueprint will carry you well beyond your perceived capabilities.
Whoever Tells The Best Story Wins
Every company competes for hearts and minds. Whether you want to boost brand loyalty or become an employer of choice, others are targeting the same audience as you. Your advantage is your story and the best one always wins. Learn how the emerging field of Narrative Intelligence can help you engage top talent, attract better customers and sustain employee enthusiasm in a time of challenge and change.
Build A Storied Team on Shifting Sands
Remote work, talent turnover, generational disconnect - how do teams bond today? The answer is Storyglu®. Pioneered by narrative guru Steve Donahue, this revolutionary method creates collective success by immersing everyone in a cohesive story. Strengthen connection and elevate commitment to a shared purpose by creating a narrative identity that helps teams embrace change and triumph together.
Steve Donahue

Featured

Reviews
Steve brought humor and practical magic to his presentation. He was committed, hilarious, joyous and wonderful.
Your desire to meet and speak with our representatives provided a personal touch that not many speakers take time for.
The team truly enjoyed your vision, teachings, experiences and stories.