Steve Beecham
Author of "Bass-­‐Ackward Business" -"The Power of Helping without Hustling".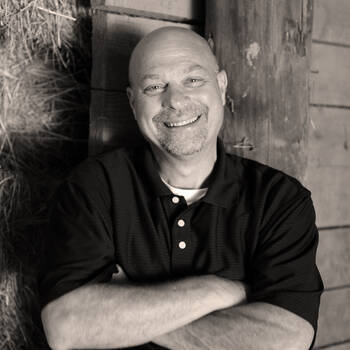 Steve Beecham
Author of "Bass-­‐Ackward Business" -"The Power of Helping without Hustling".
Travels From
GA, United States
About Steve Beecham
Steve Beecham is President of Home Town Mortgage in Alpharetta, GA and an author and speaker who shares his techniques for helping companies and individuals succeed in business through networking and leveraging their social connections.
Steve began his career in retail as the owner of a Men's and Women's Clothing Store. Since that time, Steve has owned and started other businesses, all which have required developing personal skills in the areas of sales, client relations and business management. ...
Steve Beecham is the "real deal." It is so refreshing to have someone sincere that wants to truly help others succeed. Learning to really "go deep" and to help others with no strings attached is a refreshing way to do business.
Cindy Bowers - Solid Source Realty
Steve Beecham did an incredible job and gave us insight on branding yourself and owning your personal market, or being your home town Mayor. I have already received 5 emails from last night of praise for Mr. Beecham.
Scott A. Smith, CLF, Certified PPACA Consultant State Sales Coordinator - Aflac Georgia Northeast
Steve's approach to referrals and growing our business is a great message regardless of where you are in your career. It also gave our BOAs a different perspective regarding their role in branch & how they can partner w/ us to build a successful practice.
Randall V. Childress, CFP , AAMS - Financial Advisor / Regional Leader - Edward Jones
Steve spoke in a very engaging and entertaining way about how to gain referral business through "The Power of Helping Without Hustling," how to have deep, meaningful conversations with clients, and how to make the conversation about them!
Jason M. Kozon, CFP Financial Advisor - Edward Jones
This workshop covered a comprehensive and systematic approach to building referrals for business by helping people without ever selling to them. . . . I left feeling very comfortable and confident that I can employ this approach to grow my own business.
Brian Hatch - CareMinders Franchisee
. . . I have attended many seminars and heard many speakers who had the "only way to do business." You do not tout your "Bass-Ackward Business" philosophy as such, however I feel after having attended your seminar that it is the only way for me.
Julie Porter - Solid Source Realty
10 speaker reviews for Steve Beecham View All