Sharon Wood
First North American Woman To Climb Mt. Everest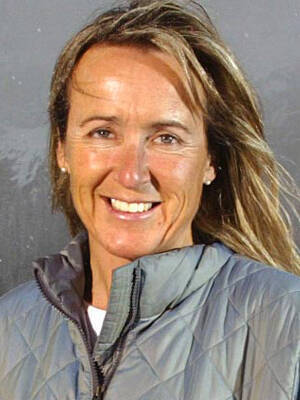 Sharon Wood Text Reviews
The response to your presentation was outstanding. Your story-telling techniques, the amazing adventure that you endured and the way you are able to relate to current business trends within our organization made your presentation the most favored.
Jill Sanford - Victoria's Secret
Her down-to-earth manner combined with her Canadian sense of humor and breathtaking slides truly appealed to our audience. I had wondered how our employees would relate to a female mountain climber but her message applied very well.
Judy Schroedl - Qwest
Everyone was mesmerized with your talk and I am sure you could have heard a pin drop. Your message not only told a story but also really gave insight on goals, objectives and conflicts. And, everyone enjoyed it.
Sandie Harrison - Merck Frosst
I appreciated your flexibility in working with us to make this event such a success. Your story is remarkable and masterfully told, your ability to connect with each individual and have them on the edge of their seat throughout the session was incredible.
Todd Parker, President & CEO - Blue Spark