'American Idol' Alum Scott MacIntyre Releases Christmas Album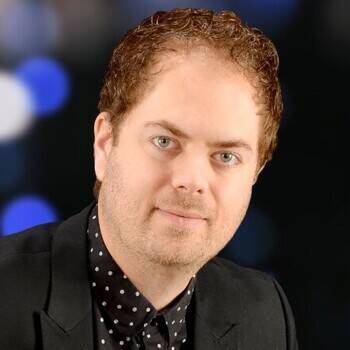 Written by Sherrill Fulghum
November brings Veteran's Day, Thanksgiving, cold weather, and Christmas albums.
Classically trained piano player, singer, and songwriter Scott MacIntyre has released his first full length 12 song Christmas album - "Christmas in Paris". The album features traditional tunes, the Kenny Loggins hit "Celebrate Me Home", and two new compositions with MacIntyre's own interpretation on the songs. "Christmas in Paris" is an original composition by MacIntyre, Aaron Steenhoven, and Ryan Hydro that explores the romantic side of the sounds and smells of a Parisian Christmas. "Christmas Angel" is the other MacIntyre original song on the album. "Christmas in Paris" is available via digital music download sites.
MacIntyre says, "Christmas is my favourite time of the year. Sometimes I find myself humming Christmas Carols all year round." Blind from birth MacIntyre notes, "being blind, I experience Christmas in a very unique way. Growing up, the sound and smells are what I remember most...I moved waking up to the smell of fresh pine needles, the taste of hot apple cider, and the sound of old Christmas Carols on the radio."
"American Idol" fans will remember the name Scott MacIntyre from season eight. The first finalist with a visual disability, MacIntyre was frequently criticized for his constantly performing behind the piano. A multi instrumentalist MacIntyre plays the piano, organ, guitar, bass, and drums.
MacIntyre recently completed a kickstarter campaign to fund a new album. With a goal of $25,000, MacIntyre's supports funded the project with a total of over $39,000.
Since leaving Idol, MacIntyre has toured the world. He has also shared the stage with Alice Cooper, Jason Mraz, Queen, Michael W. Smith, and the Jonas Brothers.
In season eleven, "American Idol" fans watched as eventual winner Phillip Phillips battled kidney problems. He was not the first...less than a year before Scott MacIntyre auditioned for the show, he underwent a kidney transplant after a diagnose of stage four kidney failure and a year on dialysis.

Tracklisting for "Christmas in Paris":
"O Come, O Come Emmanuel"
"We Three Kings"
"Let it Snow"
"Christmas in Paris"
"Do You Hear What I Hear"
"Celebrate Me Home"
"O Come All Ye Faithful"
"Merry Little Christmas"
"Christmas Angel"
"O Holy Night"
"Most Wonderful Time of the Year"
"All Through the Night"
For information on how to book Scott MacIntyre for your next event, visit PremiereSpeakers.com/Scott_MacIntyre.
Source: All Voices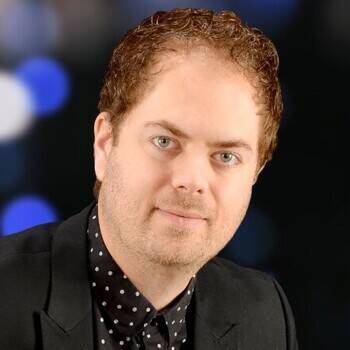 Want Scott MacIntyre for your next event?
Find out more information, including fees and availability.
Find Out More
Keep Reading