Former American Idol Contestant Interview [VIDEO]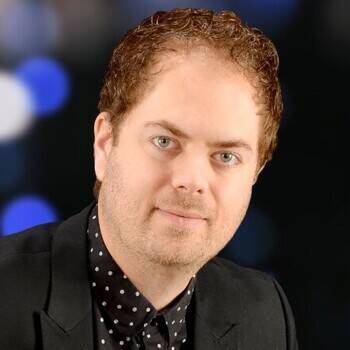 May 27, 2014
Blind American Idol Finalist, Transplant Recipient and Author
Music
Just before the American Idol Finale on May 21 2014, former American Idol contestant, Scott MacIntyre, chatted with reporter, Murtz Jaffer, about what he has been up to since the show.
Biography
Scott MacIntyre is an acclaimed key-note speaker, singer-songwriter, scholar, and author. Since his introduction into the public eye as the first blind finalist on American Idol, he has inspired audiences throughout North America and beyond with his unique and dynamic speeches.
Born blind, Scott knows what it means to persevere despite seemingly insurmountable obstacles. He is living proof that with commitment, diligence, and humility, anything is possible. In his new book By Faith, Not By Sight he writes about how he learned to face his fears and overcome any obstacle to realize his dreams.
But Scott's road to success was anything but easy. He had to learn to hold on to hope, even when circumstances threatened to take everything away. At 19 years old, he was diagnosed with stage-four kidney failure. After a year on dialysis, his college piano teacher's wife donated her kidney to Scott and saved his life. Less than a year later, he auditioned for American Idol.
A multi-talented musician, Scott's heartfelt songs and powerful voice take his audiences on an emotional journey of love and yearning, hardship and hope, entreating listeners that no matter what life brings their way, life is always worth living to the fullest. His latest CD "Heartstrings" debuted at #18 on the iTunes Pop Album Chart and was featured on Top Hits USA.
Scott has appeared on Jimmy Kimmel Live, the 700 Club, Hour of Power, Regis and Kelly, the Today Show, Canada AM, Larry King Live, Huckabee, and many other programs. In 2010, Scott was honored by Dr. Robert and Arvella Schuller with the annual award for "promoting positive values in the media" at the Crystal Cathedral in California. In 2012, he partnered with Donate Life America, Deaton Flanigen, and FOX to launch a national PSA for organ, eye, and tissue donation. He wrote a song for the PSA entitled "I Am Hope," and it quickly became a theme song for the transplant community.
As an academic, Scott has a uniquely distinguished track record. He was admitted into Arizona State University's Barrett Honors College and Herberger College of Fine Arts at 14 years old. In 2005, he received the coveted Marshall and UK Fulbright scholarships and was ranked by USA Today as one of the top twenty undergraduate seniors in the nation. He then graduated ASU Summa Cum Laude at nineteen, going on to receive a masters degree overseas in England at Royal Holloway, University of London and the Royal College of Music. During his time overseas, MacIntyre was invited back to the US to be received in the Whitehouse by First Lady, Laura Bush as one of three national RFB&D scholarship winners. He was accepted to both Oxford and Cambridge Universities for further graduate study in the UK before leaving the academic world and devoting his energies exclusively to his pop music career.
For information on how to book Scott MacIntyre for your next event, visit PremiereSpeakers.com/Christian/Scott_MacIntyre.
Source: Inside Pulse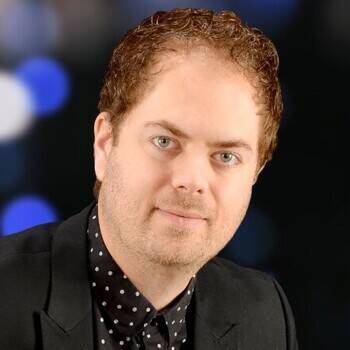 Want Scott MacIntyre for your next event?
Find out more information, including fees and availability.
Find Out More
Keep Reading