Scott Harrison
Founder and CEO of charity: water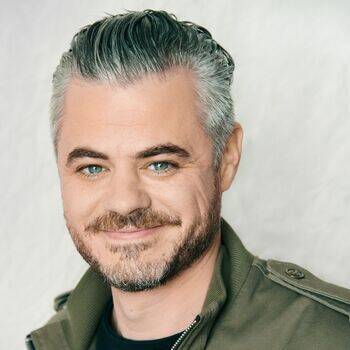 Scott Harrison Text Reviews
"He runs charity:water like a great startup. He understands virality and evangelism better than most folks in the industry. He's disrupted the whole charity model."
Daniel Ek, Founder - Spotify
"Scott is disrupting charity by rethinking the foundation of it. And by applying it to foundational issues which solve many problems, not just one. He realizes that to truly change something, you must change yourself, and in this case, the organization you're building. charity:water is not just innovating how to track its effect around the world, but how charities should be run."
Jack Dorsey, CEO - Square
I've never seen a story quite like Scott Harrison's: A former club promoter, he has become one of the world's leading voices on water and sanitation.
Bill Gates
Congratulations to Scott Harrison on the publication of his book, Thirst, about the world's water crisis - and what we can do to solve it.
Mike Bloomberg
Congratulations Scott, wonderful seeing your journey so far and excited to see where you & charity water go next.
Richard Branson
Scott Harrison's great new book about the water crisis, his own personal journey and how we can all help transform our world.
Arianna Huffington
Scott was a phenomenal speaker for our group. He connected with the audience in a way that felt valuable and compelling to them. He was everything we had hoped for and we were extremely pleased.
Florence S. Chassaignac, Director of Operations - Heritage Group