Robert Stevenson
Best-Selling Author, world renowned speaker, ranked as one of the Top 5 Experts in the world on Change Management by LinkedIn Thinkers 360. He is a powerful keynote speaker with a humorous and engaging approach.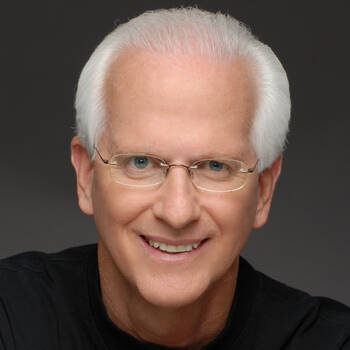 Robert Stevenson Text Reviews
"Robert Stevenson's presentation was absolutely amazing and nothing short of inspiring. He completely captured our audience with his high level of energy, his conviction, and the undeniable truth of his message. Robert did his homework and we appreciate all the preparation. It made the presentation feel like it was custom designed for our specific industry. We have had many speakers, but never any like Robert! Attached are the survey results from the two FedEx Leadership Live! sessions- they loved him and want more. We look forward to having him come back again in the future."
FEDEX
Your dynamic message and overall aura were phenomenal. The standing ovation and audience engagement were a testament to your lasting impression.
Prudential Life Insurance MDRT
"Your program was a tremendous success. I can't even tell you how many people wanted to know where I found you. It was like a request for our secret recipe. The one thing they were talking about at the entire conference was, YOU! You did your homework, you knew our business and everyone loved you!"
KENTUCKY FRIED CHICKEN
Our delegates have not stopped raving about your presentation! Never in my memory has a speaker received a standing ovation at an ESTO conference. Your message was very targeted and clearly made an impact.
Patty Hubbard - Vice President - National Councils - Travel Industry Association of America
The standing ovation has barely died down from your keynote presentation at this year's conference, but the raves continue! It's unanimous--you're the best speaker we've ever had at our convention. I look forward to working with you again--soon!
Fran Rickenbach, CAE - Executive Director - Sonitrol National Dealers Association
Thanks again for the great keynote. My audience loved it. You did exactly what I asked you to do--energize, inspire and set the tone for a great event. Your information was so insightful and your presentation was amazing, especially at 8:30 in the morning!
Furniture Today
THANK YOU! Your presentation was an overwhelming success. I can't begin to tell you how many positive comments we received on your session. I will certainly recommend you to all my colleagues and look forward to working with you again.
American Sports Builders Association
You did an outstanding job with your presentation. Our expectations were very high for your presentation and you exceeded them. Your presentation was right on the mark and a perfect way to send our sales reps back home on an incredible high.
Aspex Eyewear
Robert Stevenson is an engaging speaker who does his homework in order to customize his message for his audience. His direct approach and infusion of humor, support a high-energy presentation. He delivered an engaging and motivational session for our school leaders. He spent a great deal of time researching our District and getting to know who we are as educators and leaders - that showed in his customized message. He made a positive impact on our team and I offer my sincere thanks to him for being a professional and gentleman who cares about helping St. Lucie Public Schools move to THE premiere district in quality education.
St. Lucie Public Schools
You were such a hit at our convocation. You just can't imagine the great feedback we've gotten since last week. Thank you for your inspiring and "right-on-target" message. You were a great help to the over 6,000 teachers and administrators you addressed. The following week, at our Board meeting, our superintendent thanked us publicly for the GREAT convocation and everyone applauded. (They never do that!) We have taken to heart what you said, that recognition and congratulations are important for last year's accomplishments, but everyone one is starting all over again from the same place this year. That has become our constant theme as we continue motivating and encouraging school staffs to strive for excellence. You were a great help to us as we began our year. Your two keynotes and two standing ovations, says it all.
Fort Worth Independent School District
In speaking to over 2,000 high school educators, college professors and our career business development partners, Robert was GREAT!!! His program absolutely could not have been any better. Out of a rating of 1-5, 5 being the highest rating, he received a 5 +++.
South Carolina Department of Education - Education & Business Summit
What a way to ignite our Board of Trustees and provide positive energy for the task ahead! Thank you, Rob, for your great presentation and interaction at our Retreat. You obviously did your research on VMI. You provided guidance on moving forward, both in upcoming campaigns as well as changes in the structure of our agencies.
Virginia Military Institute Foundation
Robert, you hit home on all fronts - service, stress, team building, dealing with change, communication and leadership. I thank you for a truly inspiring and rewarding experience. The best part of all, you made me a hero.
American Express
I appreciate all the research you did preparing for your program. Your message was so spot on it was as if you worked for Bridgestone.
Bridgestone Tires
Wow - you certainly did it again! Your survey results were fabulous. This this message was an absolute WINNER! Robert, thank you so much for making us look great!
FedEx - Global Leadership Institute
He was the perfect addition to our Global Sales Meeting. I cannot recommed Rob enough if you are looking for an engaging and motivating speaker for your next event! We look forward to future opportunities of working with him at up-coming meetings.
CONMED Linvatec
Participants commented that they particularly enjoyed your passion and energy! The fast-moving session delivered readily usable insights balanced with just the right amount of humor to keep everyone fully engaged. Your motivational message was a wonderful culmination to our event.
Herr's
I wanted to thank you for the awesome program you put together for our team members. The laughter, participation, engagement and true enjoyment on their faces showed me that your message was inspiring to all. I've already had so many team members reach out, wondering if they can get a copy of your slides. Let me say it again, 'Thank you for being awesome.
Community Choice Credit Union
"Robert Stevenson's positive energy is contagious! By the end of his speech you can't help but wanting to excel. In a business-world full of charts and endless numbers, he uses incredible imagery and simplicity to drive home key points and connect with his audience. If your business is struggling and you need to re-energize your team with a sense of hope and direction, Robert is your man. We held our 1st client conference this year and were looking for a speaker that could convey an uplifting message, while providing practical guidance on how to succeed in today ever evolving market. In short, Robert delivered big time. There was a standing ovation and the feedback was great. Thank you, Robert, for making our 1st client conference a success!"
Elavon
"I want to take this opportunity to thank you for delivering such an inspiring message to our dealers. Your enthusiasm and humor really resonated with the audience. I really appreciate how you researched our business in advance to tailor your materials to our needs. Your words and stories really 'hit home' with our dealers. Thanks for making our keynote presentation special."
YAMAHA MOTOR CORPORATION
"Your presentation was an absolute home run with our attendees. I really enjoyed how you researched our industry and incorporated your findings into your presentation to make it relevant to our membership. I have received nothing but great feedback and I really appreciate all your efforts. Your energy, sense of humor, and business intellect combined for a fun-filled, very educational experience for our attendees."
REFRIGERATED FOODS ASSOCIATION
"Robert, I just wanted to say thank you again for a great keynote! You were a big win with our team and your message really hit the mark. Numerous people told me you were the best keynote we've ever had!!! As we plan for future events – there will be opportunities to bring you back and build on what you have started! You did an amazing job! I received countless accolades for hiring you. Your customization and understanding of our business were key."
WOLTERS KLUWER
"You really know how to wow a crowd! The consensus was unanimous that you were 'awesome!' Thank you so much for the time and energy you put into personalizing your presentation for our audience and their specific needs. You surpassed our highest expectations and best of all, our audience walked away with techniques they could apply immediately."
ARIZONA MULTI-HOUSING ASSOCIATION
"Rob – Thank you for a great presentation!! I lost count of the dealers that walked up to me and said 'that was the best speaker ever.' Several told me they could not wait to get back to their stores to implement your ideas. I was very impressed with the integration and reinforcement of our key messages and your high energy style kept everybody engaged. It was obvious that you had thoroughly researched who Badcock is and made your presentation directly to us. I thought you did a great job."
BADCOCK HOME FURNITURE & MORE
"Thank you for such an awesome presentation. Our distributors are still raving about your presentation. We, along with our distributors, were impressed by the thoroughness in your homework regarding our company prior to your presentation. Your presentation was right on target for what we had in mind for our keynote address. We appreciate your being so prepared and knowledgeable of our organization. You are a true professional!"
HYTROL CONVEYOR COMPANY, INC.
This is the third time you have addressed our organization and your presentation was awesome, again. You spent time tailoring your presentation to our theme and researching our customers and their business to better understand your audience. It truly helped to make this one of our best conferences ever.
Honeywell