Rick DeBruhl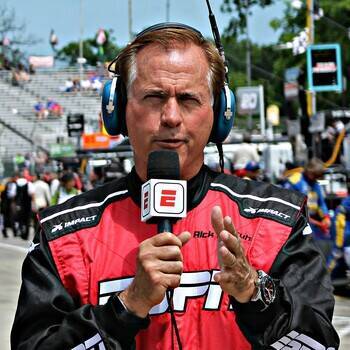 Rick DeBruhl Text Reviews
Rick is a great speaker; engaging, funny, motivational, and interesting. He interspersed personal experiences, statistics, humor with topic content to make it interesting to the audience and extremely effective in getting his message across. Most of my team were not racing fans however that fact was immaterial as he explained it, giving just enough detail to make the analogy/story relevant. Rick was also able to take concepts from the previous speakers and incorporate into his presentation to make the connections for the audience and further their thinking. Thank you for making a difference for our team.
Banner Health
Rick DeBruhl presented "Winning Communication" to NALS .the association for legal professionals. His insight into effective communication was presented in a lively and fun presentation. Rick's natural skill as a presenter made the audience feel a part of the conversation. Because of his understanding of the legal profession, Rick was able to weave his winning communication framework into the law firm environment. I would highly recommend Rick DeBruhl as a speaker. He will engage and inspire your audience.
NALS
Rick DeBruhl's insightful talk on 'Winning Communications' will leave audiences inspired and ready to implement communication best practices throughout all areas of team engagement. A true storyteller at heart, Rick weaves together racing history and makes it relevant for today's common team dynamics. He then lays out thoughtful processes for ensuring group success. "Winning Communications" should be heard by both leaders and team contributors, regardless of company size or industry.
Pacific Southwest Better Business Bureau