Ramit Sethi
Entrepreneur, Speaker, and Author on Personal Finance and Entrepreneurship.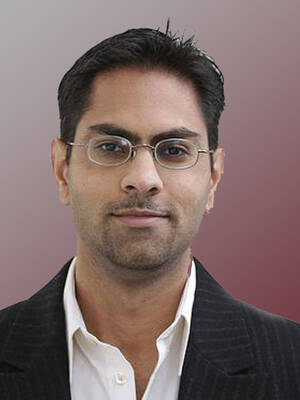 Ramit Sethi Text Reviews
I talked to Ramit Sethi about opening ETFs and annuities, which was extremely helpful. I had already read about most of the things we discussed, but still I really appreciated his information. A+, I thought his talk was pretty helpful.
Assorted high-school attendees - San Francisco University High School
Ramit spoke to undergraduate engineering students in my program a little over three weeks ago and students are still raving about how informative, real, and engaging his presentation was.
Christopher Resto - MIT School of Engineering
Ramit Sethi gave a very insightful presentation to a packed conference room at Intel Corporation on in July 2005. His tailored talk to the new employees got them to think about a number of money concepts.
Noah Kagan - Intel Corporation
Ramit is down to earth and brilliant, obviously loving finance and making connections with young adults who can use his passion to their advantage. It was just the ticket for this campus of the brightest and best!
Maureen Conway - UCSF Student Activity Services
There's a reason Ramit's talk was so effective: he didn't overwhelm us with information. Instead he identified actionable steps that we can take today in order to start saving and investing wisely.
Ryan Geist - Deloitte Human Capital
Ramit's class is the ultimate crash course in personal finance! He teaches you the nuts and bolts in layman's terms, so that anyone can pick it up. I learned more about managing my money in one hour with him than I have in three years as an econ major.
Brooks Kincaid - Stanford University