Peter Ricchiuti
A Surprisingly Entertaining Economist Delivering Real Insight in Troubled Times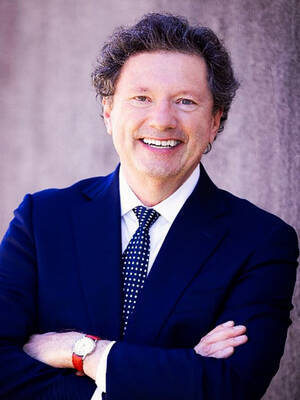 Peter Ricchiuti Bio
Peter Ricchiuti (Ri-Chooty) is the business professor you WISHED you had back in college!
His humor and insight have earned him numerous teaching awards at Tulane University where he created and runs the nationally acclaimed Burkenroad Reports student stock research program.
Peter is a graduate of Babson College and began his career with the investment firm Kidder Peabody in Boston. He later managed Louisiana's $3 billion investment portfolio while serving as the assistant state treasurer.
Peter has addressed more than 1400 groups in 47 states and several countries. He has been featured in BARRON'S, Kiplinger's, The New York Times, and The Wall Street Journal. He also hosts a popular weekly business show on National Public Radio in New Orleans called "Out To Lunch."
Peter is a husband, dad, and author who has attended baseball games at all 30 current major league ballparks.