Paul White Ph.D
Making Relationships Work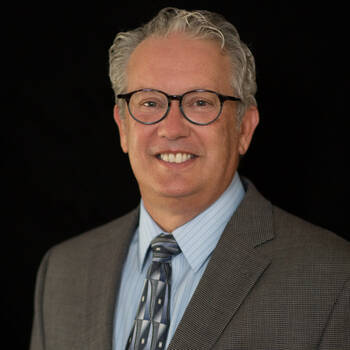 Paul White Ph.D Bio
Dr. Paul White is a psychologist, speaker, and leadership trainer who "makes work relationships work". He has written articles for and been interviewed by Bloomberg's Business Week, CNN/Fortune.com, Entrepreneur.com, Fast Company, FoxBusiness.com, Huffington Post LIVE, U.S. News and World Report, and Yahoo! Finance.
As a speaker and trainer, Dr. White has taught around the world, including North America, Europe, South America, Asia, and the Caribbean. His expertise has been requested by Microsoft, NASA, the Centers for Disease Control, the Million Dollar Round Table, ExxonMobil, DIRECTV, L'Oreal, and numerous other national and multi-national organizations.
Dr. White is the coauthor of three books including, The 5 Languages of Appreciation in the Workplace, which has sold over 400,000 copies (written with Dr. Gary Chapman, author of the #1 NY Times bestseller, The 5 Love Languages). Based on their extensive research and expertise, Dr. White and Dr. Chapman have developed practical ways for leaders and employees to communicate authentic appreciation that leads to increased employee engagement, lower staff turnover and more positive work environments.
Their Appreciation at Work training resources have been used by numerous corporations, medical facilities, schools, non-profit organizations, and government agencies, over 725 colleges and universities, and in over 60 countries.
Dr. White graduated Magna Cum Laude from Wheaton College with a major in Christian Education, earned his Masters of Counseling from Arizona State University, and received his Ph.D. in Counseling Psychology from Georgia State University, where he received the "Outstanding Doctoral Student" award during his final year of study.
He has been married for over 39 years and is the father of four adult children. Dr. White enjoys fishing, watching college sports and playing with his five grandchildren.