Nicole Marquez
You Can't Stop this Dancer!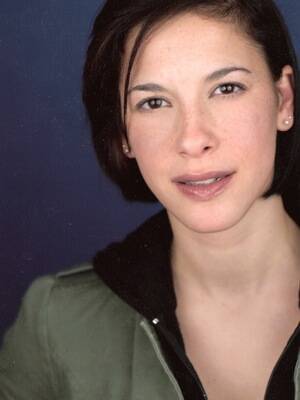 Nicole Marquez Text Reviews
Nicole did an excellent job at our annual kick-off meeting. She is a true success story and her attitude and perseverance is a real inspiration.
Herbert Pardes, MD - President & CEO, New York Presbyterian Hospital
Nicole did a wonderful job showing people how to overcome obstacles at our annual meeting. Her enthusiasm is contagious!
Malcolm White - Mississippi Arts Commission
I don't think there was a dry eye in the room following Nicole's powerful presentation at our annual meeting! Thank you, Nicole, for sharing your powerful story at our annual convention.
Gary Wright - Southern Living at HOME
What a powerful message you had for the members of the Professional Women's Association. I don't think anyone will forget it! You managed to make everyone laugh and cry, and leave with a renewed strength of spirit.
Joy Foy - Executive Director, Professional Women's Association
Thank you for sharing your message of hope at our annual gala. You are a true inspiration to all who hear your story. You have shown tremendous grace and you are a testament to what can be achieved with hard work, a good attitude, and a sense of humor.
Lee Jenkins - Executive Director, MS Brain Injury Association
Nicole did a great job at our event. She related well to students and provided great inspiration to our young people. Her comeback story and great attitude about her life in adversity provided for an encouraging speech.
Leah - Nonprofit organization
Nicole did a FANTASTIC job. She kept the attention of everyone in the room for the entirety of the speech (unusual for college students). She successfully inserted humor in places where everyone needed a break from the seriousness of the subject matter.
Stephanie Messer, Ph.D., Associate Director Department of Residence Life - University of Southern Mississippi
Nicole Marquez is as charming as she is inspiring. Her story relates to many facing any obstacle, no matter how seemingly small. With her positive attitude and eloquent storytelling, Nicole's talk is one to be heard.
Victoria Hafele, Director of Speaker Events - Northern Kentucky University
Nicole was an amazing keynote speaker. She has a light about her that shone so brightly during our conference. Many of our participants walked away with tears in their eyes but determination in their hearts. Her story and message of being positive and to keep moving forward was epic. In addition, she was a playful keynote who kept the audience engaged by simply being down-to-earth. We loved her.
Shawn Petty, Development Manager - Westat