Premiere Exclusive
Mike Staver
Leadership and Culture Expert and Architect of Training Magazine's #1 Training Program in the World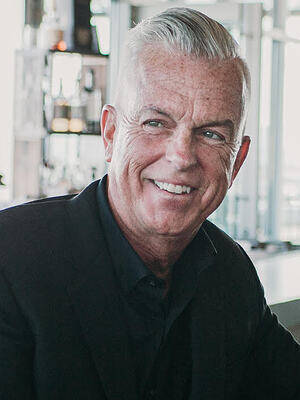 Mike Staver Text Reviews
He was absolutely wonderful and on target for exactly what we needed. I'd recommend him for anyone dealing with fear or differences of opinion regarding reopening during the pandemic.
Amy Burchette, Federal Programs Supervisor - Newport City Schools
If you are looking for a dynamic keynote address, I highly recommend Mike. Mike engaged our audience with getting us out of our seats and interacting with others around us. lf laughter was money, Mike would be a very wealthy mom. We laughed as we learned.
Sara Wald, Expanding Horizons Chair - CASE District VI
Mr Staver exceeded all of our expectations and gave a tremendous performance! His speech was engaging, upbeat, downright hilarious! He incorporated just enough motivation, information & humor to keep our sales team laughing, thinking and learning.
Farouk Systems
Your opening keynote was a huge hit to kick off our Tuesday morning. We received tons of rave reviews about your presentation. You really energized our attendees as they headed into the two conference days, and your message was right on target.
Kristin Zurovitch, UNLEASH Conference Program Manager - Sonic Foundry, lnc.
I found Mike to be one of the best speakers I have seen in over 20 years hiring speakers. His content was relevant to the audience and his humor and message were right on target. At our Leadership Conference he received a standing ovation; he earned it.
Connie B. Smith Sr. Vice President - NFDA
We hired Mike to both present at a meeting of 170 of our organization's top leaders, and to coach three directors in particular in preparation for their presentations at the same meeting. Mike's presentation to our group was phenomenal. Equally impressive was his coaching, which set our three directors up for success. The key to his success was in his coaching style. He was exceptional at listening to our presenters' goals, drawing out their key themes by asking the critical questions, and understanding the strengths of each presenter so that he could offer recommendations to enhance each one's presentation style. The result was three engaging, emotional, powerful segments that drove home our presenters' key messages. Those segments, along with Mike's keynote, was part of what made our meeting not only successful, but also memorable.
U.S. Cellular
Mike has been my coach for over four years, and I couldn't be happier with the experience. Of course he gives great advice, but he will also hold my feet to the fire (can I say "kick my butt"?) even when I wish he wouldn't! He's funny, smart and compassionate. I truly couldn't ask for a better coach.
Kim Bond
Mike Staver is the kind of coach/advisor that you can count on to tell it like it is, encourage you to take action, then hold you accountable for results. He has been exactly what I've needed in this stage of the growth of dotloop. I strongly recommend him to those who are serious about results.
Austin Allison, President/CEO - dotloop
If you're serious about growth and significant development, hire Mike Staver. If you aren't ready to do the work, I mean really do the work, then don't hire Mike Staver.
Leo R. Ardine, President/CEO - United Teletech Financial, a Federal Credit Union
I wanted to make sure I sent a note to let you know what a great response I received from your presentation at our event. Please know the content as well as the entertainment/laughter factor achieved the mark, and all were very happy with the outcome of the event. Everyone I talked to said you were spot on, and many felt they learned a great deal from your talk. All felt like your presentation was the perfect thing at the perfect time.
We would like to use you again in the future, if that is any indication of how well received you were.
Jerry Vincent, Talent Manager - Smith's Food and Drug (A Division of Kroger)
Love the 90 Days to Courageous Leadership. More leaders need to listen to it and take your advice.
Ned Rich, Managing Broker, EVP - McEnearney Associates, Inc. Realtors
90 Days to Courageous Leadership has been a real wake-up call for me. I am now in the position of being that "influential person" in other people's lives. I appreciate your emphasis on core values, and understanding how my values affect my leadership and managerial capability. Thank you for taking it down to basics and reality. I juggle my days between a small business manufacturing and retail store and being mayor for a rural community of 550 people. "Leadership Isn't For Cowards" was a must read for me when I saw it.
Nanette Knoishi - Pinewood Cottage Furniture Art & Craft Store
"The best speaker we've ever had!" That was the comment I heard repeatedly after Mike Staver spoke at our Leadership Development Institute (LDI). Mike was humorous, engaging, and more importantly, inspiring. His message on courageous leadership has sparked hallway discussions, creative ideas, and new interest in attending the LDIs. That's quite an accomplishment, given that the audience consisted of seasoned, senior leaders who can be tough to impress. "Awesome presentation! Thank you for investing in Mike for us!" Their words, not mine - recognizing and appreciating the value Mike brought to us, and recognizing our investment in our employees. I couldn't have envisioned a better response. Thanks to Mike and his team, my team looked great!
Jeff Geloneck, Training and Development Manager - UF Health
We own several franchise businesses and hired Mike Staver to enhance our leadership skills, so we could use our operational expertise to be seen as industry pacesetters. We wanted to grow our business but needed to groom our replacements in order to focus more on strategic direction and business development. With Mike having a bachelor's degree in business administration and a master's degree in counseling psychology, he offers a unique skill set that pairs the needs of the business with the behavioral performance of its employees. In the two years we've been clients of The Staver Group, we adopted a set of Corporate Core Values so that every employee understands the vision and heartbeat of our business culture. This established a unified focus that guides our company's collaborative efforts towards a common goal.
Lisa Fullerton, President - A Novel Idea, LLC
If you want your audience to leave the room inspired, with a smile on their face, a tear in their eye, and actionable insight to their life, job, and relationships, Mike Staver is your guy
Rosey Koberlein, CEO - Long Companies
I have worked with Mike on multiple projects with both of my companies over the last 10+ years and have recommended his services to countless peers. He has been a tremendous asset and has been able to provide extraordinary insight about my team, as well as provide valuable coaching to both my employees and myself. I would strongly recommend Mike's services to anyone who is interested in taking their company or business to the next level.
Jack Shields, Founder/CEO - JShields Group and Shields Pharmacy Services