To move forward financially, first face your past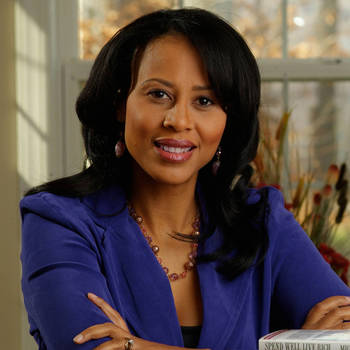 January 14, 2016
Nationally Syndicated Personal Finance Columnist, The Washington Post
---
WASHINGTON — At the beginning of the year, we often talk about the new things we want to see happen in our lives.
When it comes to your finances, you might promise to save more or spend less. You may now have a plan to reduce your debt.
But what causes so many people to fail at their financial goals?
They can't change and move forward because they haven't faced their past.
This January, I want to challenge you to do something to help keep your New Year's resolutions.
Let it go.
The reason you can't keep your financial resolutions can usually be traced to the issues, resentments or childhood memories you just can't release.
Many of you will have to dig deep to get to the root of your problems. Or, if you can't figure them out, seek counseling.
So, what do you need to let go?
I'll start.
As readers of this column know, my grandmother Big Mama raised me. And although she was a master at handling her money, she worried about making ends meet. I get why she worried. She was raising five grandchildren on a nurse's aide's salary, and she had a husband who had a drinking problem. Not all of his paycheck made it home any given pay week.
Despite the challenges, Big Mama managed to pay all her bills — on time, all the time. But she verbalized her money worries — all the time.
Big Mama passed on to me her skills as a money manager. I also inherited her spirit of worry.
I've been working on this worry thing and nearly have it beat. Yet it still lingers in the back of my mind. My husband and I faithfully save for the luxuries we want, but when it comes time to spend, I fret. I become anxious about spending what we've saved. I can hear my grandmother say, "You just never know what's going to happen."
What if I lose my job? What if my husband loses his job? What if one of us gets sick and can't work? I have a fair amount of what-ifs to keep me worried.
But in 2016, I've got a strategy to beat the worry. I've promised myself to let it go.
I don't have to replay the scenes from childhood of my grandmother searching bars in downtown Baltimore for my grandfather before he drank away his salary. That was her worry, not mine.
I'm not the 10-year-old girl who cried because she had to wear really cheap off-brand sneakers and listen to kids tease her about it. I'm not living below the poverty line anymore and likely won't ever have to. I may face tough economic times, but I've got far more to fall back on than my grandmother had.
Think hard. What's holding you back from moving forward financially?
• Did you have an impoverished childhood? Have you now accumulated debt trying to erase the memories of not having enough?
• Did you live a silver-spoon lifestyle as a child but can't sustain it now because you don't have the same resources as your parents?
• Growing up, did you resent what others had that you didn't? Do you now try to impress people with things you can't afford?
• Did you watch your parents fight about money? Have you taken their issues into your marriage, causing financial strain in your relationship?
• Did you run up your credit cards trying to overcompensate for the challenges of being a single parent?
You've got to do the work to figure out what's been your roadblock to fixing your financial situation. Why do you have a sense of entitlement? Why can't you manage your money properly? Why do you dread spending what you've saved?
To help on this journey, I have another suggestion: Choose a theme song for your financial resolution.
My theme song is an obvious choice: "Let It Go" from Disney's "Frozen." Here are the lyrics I've latched onto for my breakthrough:
"Let it go, let it go
Can't hold it back anymore
Let it go, let it go
Turn away and slam the door! …
It's funny how some distance
Makes everything seem small
And the fears that once controlled me
Can't get to me at all! …
I'm never going back,
The past is in the past!"
I'd love to hear the songs you select to help you end 2016 having achieved your financial resolutions. Send your selection, and why you chose it, to me at colorofmoney@washpost.com. Put "Let It Go" in the subject line. I'd like to share your stories.
Face the truth of your past, and you'll free your future.
---
Source: Deseret News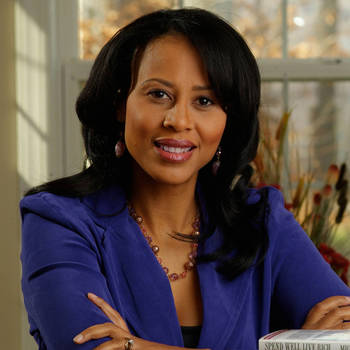 Want Michelle Singletary for your next event?
Find out more information, including fees and availability.
Find Out More
Keep Reading