What will creating financial freedom take? Lots of research, so start here.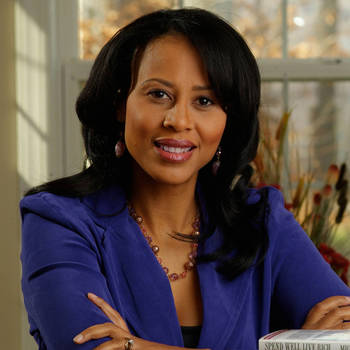 July 09, 2015
Nationally Syndicated Personal Finance Columnist, The Washington Post
In 1966, Margaret McNamara took a bag of used books to four boys she was tutoring in reading in Washington. She allowed each child to keep one, and they were delighted.
Her giving soon developed into a program that would bring books to millions of children nationwide: Reading Is Fundamental.
Since I started writing a column, I've tried to do something similar, except my mission is to get people to read more about personal finance. I started the monthly Color of Money Book Club to spotlight interesting books that can help you become better money managers.
I believe that reading is fundamental to financial freedom. And by that, I don't mean showing you how to get more money to buy more stuff. Financial freedom comes down to what my grandmother Big Mama would say: "It's not how much you make that matters. It's how you make do with what you have."
I understand that some of you don't make enough and are struggling to make ends meet. Many of you are in the middle, making enough to save, invest, take vacations or even splurge every once in a while. Or you might earn so much that you have lavish lifestyles with few, if any, financial concerns.
No matter where you fall financially, you have to keep up your knowledge of money matters. You also have to contend with people who are constantly figuring out new ways to separate you from your hard-earned money.
This month, for the Color of Money Book Club, I'm not selecting a book but recommending that for the rest of July you carve out time to read some free personal-finance resources online.
So you've got a summer assignment. Check out the resources on the following three topics, and then I want to hear from you. Tell me how the information helped (or didn't). You can e-mail me at colorofmoney@washpost.com. Or send a tweet to @SingletaryM.
? Raising money-smart kids: Parents and guardians are always asking me how to teach their kids about money. Right now, there are thousands of young adults preparing to head off to college. Help equip them with some knowledge that will save them some financial heartache.
Check out the "Money Smart" guides and curriculums recently created by the Federal Deposit Insurance Corp. in partnership with the Consumer Financial Protection Bureau.
The guides and curriculum, available in English and Spanish, are created for four school-grade ranges — pre-K through second grade, third through fifth, sixth through eighth and ninth through 12th. The last one is also targeted to young adults ages 18 to 20.
The guides are prepared for parents and guardians, and the curriculums are more targeted to teachers. Parents and guardians can find a quick link to the guides, which include money activities, at www.consumerfinance.
gov/parents. Educators can download curriculums for the classroom or a workshop at www.fdic.gov/moneysmart (there are links to the guides here as well). There are classroom-ready presentation materials, including PowerPoint slides, for the appropriate age or grade.
In the curriculum for grades 3 to 5, one suggested activity is to play "I Spy." To your child, you might say, "I spy something square." (It's the TV.) After the correct item is guessed, you're instructed to talk about whether it is a need or a want and explain why. I love this idea.
There is so much information in the guides, including words the children and teens need to know (some of which you might not even know). You'll find recommended conversation starters about money.
? Cybersecurity: We keep so much of our personal business on our smartphones and computers. But are you doing all you can to protect that information?
OnGuardOnline.gov is a site where you'll find information about securing your devices, avoiding scams and shopping smart. It's managed by the Federal Trade Commission in partnership with several other federal agencies.
To supplement the reading material, there are some games that you and your children might like. I recommend these two: "The Case of the Cyber Criminal" and "ID Theft Faceoff."
? Investor protection: So many people think that investment fraud can't happen to them. But it can.
The U.S. Commodity Futures Trading Commission has created "SmartCheck," a campaign to help investors help themselves. At SmartCheck.cftc.gov, you'll find links to check the credentials of certain investment professionals.
Start first with the "Resources" section. There are a series of videos you should watch that illustrate pitches you might hear on TV or at a party or cookout.
If you truly want financial freedom, become informed. And read.
---
Source: The Washington Post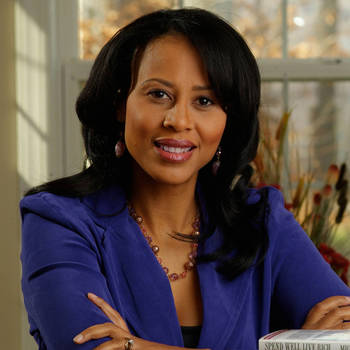 Want Michelle Singletary for your next event?
Find out more information, including fees and availability.
Find Out More
Keep Reading