Creative Mornings Talk!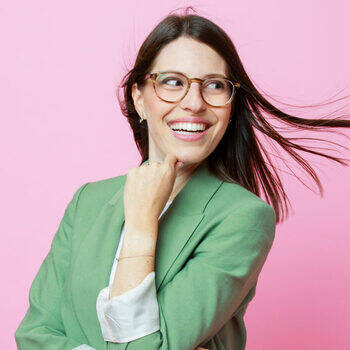 February 01, 2016
Founder of Hello Fears, a viral movement helping audiences worldwide build confidence, choose growth over comfort, and turn obstacles into opportunities.
---
On December 18th, exactly 2 months after I spoke at TEDx, I had the opportunity to speak at Creative Mornings in NYC in their last event of the year: Audience Takes the Stage.
I received an email from CM, asking the community members to send a video describing how would they tackle this month's topic on stage, the topic was: Time. When I read the email I couldn't believe that I had the opportunity to speak in front of the creative community of NYC and Tina Roth (a.k.a @SwissMiss), the creator of this community and a person I admire very much for her leadership skills, her success, and her way of living life.
Without overthinking it, I started recording myself with my phone held horizontally and started speaking to the camera:
You can tell I did not prepare much for this but my excitement came through and probably it was the first video they received! I don't know what it was but they liked it and chose me to speak along with two other amazing creatives who spoke about time on a completely different way, Abby Covert and Michael Yates (click to see their talks later!)
When I received this email I started jumping up and down, speaking at CM was one of my dreams and it was going to come true. I had some weeks to write the talk about Time and zero Time to do that because I was freelancing for a branding project. I decided to focus my talk around FOMO (the fear of missing out), one of the many fears I had, and sometimes still have, mostly when I check out what's going on around NYC on Snapchat, FOMO all the way. Anyways, my FOMO was dictating every decision I made related to the way I was spending my time. Until, I was obligated to leave my FOMO aside and do things no one else was doing for my 100DWOF project, like going to a trapeze class instead of going to Central Park, or spend a day helping homeless people, or going camping. At first, it was really hard to say no to brunches, concerts, picnics and rooftops, but little by little I started to really enjoy to make my own plans and create real memorable experiences.
A week before the event I had my talk almost ready and I had to travel to SFO to present my project to a client, I came back the day before the event and I only had 24 hours to practice my talk!
The day arrived and I was petrified, more scared than ever to go on stage, I kept thinking "Why do I keep doing this to myself?" and then, Tina Roth called my name and I had to present my 64 slides in 7 minutes! I have no idea how I did it but I seemed way more confident than I did on the TEDx stage, right??? As I was speaking I kept telling myself: "Keep going, you're doing great!" and I made it through the 7 minutes without any mistakes at all! Phew!
After finishing my talk, I got to listen to Abby and Michael tackle time in a completely different way. After that, the scary part arrived, oh yeah, if you thought memorizing my 7 minute speech was scary, oh no, answering questions on the spot was terrifying!!! You can judge how I did here.
After doing this talk I realized that I need to keep spreading this message, there is so much to talk about and in some many ways that I need to keep pushing and inspiring people all over the world! That said, if you'd like me to speak at your next event, or know someone who'd be interested, let me know! 100dayswithoutfear@gmail.com
---
Want to bring Michelle to your next event? Let us know here. We'd love to help you make it happen!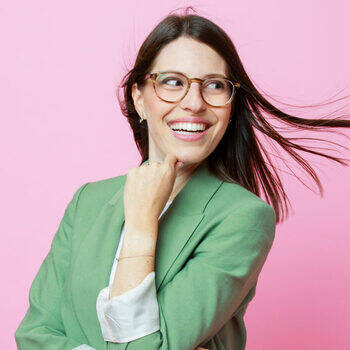 Want Michelle Poler for your next event?
Find out more information, including fees and availability.
Find Out More
Keep Reading