Michael Steele
Former Chair of the Republican National Committee; MSNBC Political Analyst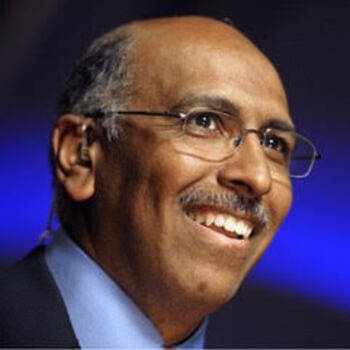 Michael Steele
Former Chair of the Republican National Committee; MSNBC Political Analyst
Expertise
Travels From
Washington, DC, United States
About Michael Steele
When he was elected Lt. Governor of Maryland in 2003, Michael Steele made history as the first African American elected to statewide office; and again with his subsequent chairmanship of the Republican National Committee in 2009.
As chairman of the RNC, Michael Steele was charged with revitalizing the Republican
Party. A self-described "Lincoln Republican," under Steele's leadership the RNC broke fundraising records (over $198 million raised during the 2010 Congressional cycle) and Republicans ...