Michael C. Anthony
Body Language Expert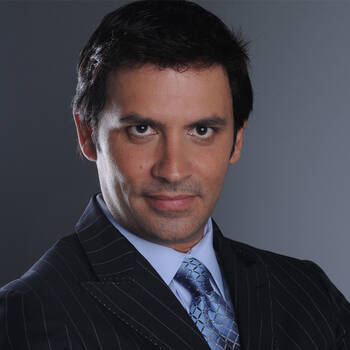 Michael C. Anthony Bio
Michael C. Anthony is a best-selling author, body language expert and corporate speaker. He has been seen on CBS, ABC, NBC & Fox.
As a speaker, Michael educates and trains sales teams how to effectively use their bodies to communicate more effectively and to know what the other side is truly thinking.
Michael says, "Lead with your body, not your mouth because people watch far more than they hear." His keynote program, Shut Up & Sell With Your Body gives sales professionals, managers and executives a real world, unfair persuasive advantage.
From gestures, as simple as a correct handshake to as complex as micro expressions, body language makes up for 55% of our total communication.
Michael's YouTube channel featuring his character Dr. Body Language and his Body Language Minute continues to educate and entertain subscribers. Michael attended Canada's Niagara College and then went on to study Neuro Linguistic Programming and Ericksonian suggestion.
As an author, Michael wrote the best-selling book Body Language Secrets, How to Read Minds by Reading Bodies. Many have called this book "the only body language book you'll ever need to read."
Michael is also a medical miracle. He was one of the first of a handful to be selected for a clinical research program in which he received not only a kidney but a stem cell transplant and bone marrow transplant from his donor (Who happens to be his awesome brother) It was both an exhausting and exhilarating experience which is proving to be the Holy Grail of organ transplant protocols. Michael continues to be one of less than a dozen people in the world living with a transplanted organ without the need of life long anti-rejection medications.
Michael resides in Tampa, FL with his wife, daughter and far too many pets.