Maria Murnane
Best-selling Author of the Waverly Bryson Series, and 2015 International Book Award Winner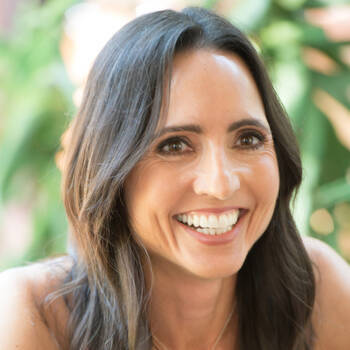 Maria Murnane
Best-selling Author of the Waverly Bryson Series, and 2015 International Book Award Winner
About Maria Murnane
A former PR executive who abandoned a successful career to pursue a more fulfilling life, Maria Murnane is the best-selling author of the Waverly Bryson series (Perfect on Paper, It's a Waverly Life, Honey on Your Mind, and Chocolate for Two, which garnered a starred review in Publishers Weekly), as well as Katwalk, Wait for the Rain, Bridges, and International Book Award winner Cassidy Lane. At her speaking engagements she shares the "story behind the story," an entertaining tale of courage, ...
Our women gushed that she was an intelligent, strong self-starter with a developed character who exuded unusual optimism and perseverance. Other descriptions that emerged included, 'witty,' 'confident,' 'classy,' 'friendly,' 'adventurous,' and 'persistent.' Maria is living proof that strong, smart women can be highly successful and content in life.
Alex - Harvard University's Delta Gamma Chapter
"Maria is an excellent communicator whose passion for her work is contagious. The audience was captivated with her explanation of how she left her lucrative corporate career and put it all on the line in pursuit of the American Dream. Maria stood out among the panelists not only for her passion—but also because of her ability as a speaker—even when addressing an audience she seemed to be speaking to each person individually.
Chris - Temple University
Ms. Murnane's humorous demeanor and inspirational story of publishing and marketing success captured the attention of attendees, and many lined up after the event just for a chance to speak with her. The audience was compelled not only by her story, but also by her engaging and approachable demeanor.
Teri - Medill Club of Greater New York
"Maria far surpassed any expectations I had. She talked us through her obstacles, her triumphs, her failures and her successes. She told us a story—her story—about how rushing is not the an-swer, but finding yourself and your personal satisfaction is the true key to success. . She was eloquent, genuine, and hilarious, a dynamic threesome that does not usually come in one package.
Ryan - UC Berkeley Delta Gamma
. Our participants commended Ms. Murnane's congeniality and inspirational life story. Her ability to inspire and motivate participants to pursue creative endeavors resonated throughout the feedback received after the event."
Andrés - Harvard-Radcliffe Women's Leadership Conference
On behalf of the Cal Alumni Association of Utah, we highly recommend Maria as a speaker. She not only gives an inspirational and humorous talk, she is a profound role model for women (and men) who wish to pursue their dream.
Max - Cal (UC Berkeley) Alumni Association of Utah
6 speaker reviews for Maria Murnane View All