Lisa Bodell
Founder & CEO of FutureThink Bestselling Author of Kill the Company & Why Simple Wins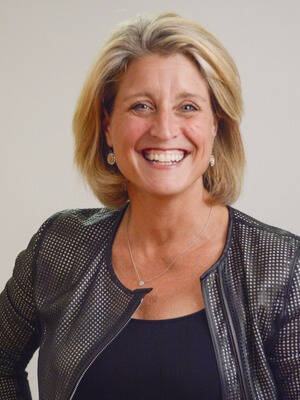 Lisa Bodell Text Reviews
Lisa has the winning combination you look for in a keynote speaker. She is insightful, engaging and energetic. She was the top rated speaker at two Google events and inspired our audience to start an innovation revolution.
Meredith Cherwony, Marketing Manager - Think Events at Google
Lisa's message is incredibly relevant and compelling. I find her work to be thought-provoking, challenging and necessary given today's complex and ever-changing business environment.
Camille Mirshokrai, Global Managing Director - Accenture
Lisa Bodell is one of the most outstanding presenters I have ever seen. She passionately delivers well-articulated messages that engage the audience and encourage action on the part of the listener.
Duncan Niederauer, CEO - NYSE Euronext
Lisa captivated the audience with insightful and well-articulated thoughts about technologies and trends that could transform our industry. . . . she energized people to be more proactive about shaping our future business environment.
Wendy Mayer, Vice President - Worldwide Innovation at Pfizer
Lisa's presentation included excellent examples and energizing exercises that brought innovation to life. She got us to look at our business with new eyes.
Joan P. Lawrence-Ross, Chief Learning Officer - AXA Equitable
Lisa's message will not only open your eyes to what's happening in our world, but will also provide you the tools to be able to take action . . . Her energy is contagious.
Carlos Dominguez, SVP Office of Chairman and CEO - Cisco Systems
Bodell's presentation on innovation was my absolute favorite presentation of our 3-day offsite! I now have a totally new way of looking at innovation. I would recommend her and her team to anyone planning an event in a heartbeat.
Kate Connell, VP - Delta Airlines
Lisa brought energy to the room of over 300 people and ignited a spirit of innovation across our Global Product Team. Our top session of the annual meeting.
MasterCard Worldwide
Bodell made my leadership team think in new ways and helped us develop winning business ideas right in the room. My team now embraces innovation rather than fearing it.
Mary Fennoglio, Managing Director - Citigroup Corporate Investment Bank
Lisa Bodell is one of the most dynamic and powerful keynote speakers our association has ever had. Her delivery, style, and expert content completely energized an audience of 500 and a breakout session of 50. She is incredibly successful at sizing up an audience and totally tailors her speech to address the needs and concerns of an industry.
National Association of Confectionery Dealers
Over the years, I've tried many innovation 'gurus' to educate my leadership team. Lisa is the real thing - she's an expert that also knows how to use both presentation and learning principles to hold an audience's attention.
David Owens, Director of Learning & Development - Bausch & Lomb
Lisa's presentations have transformed the way our leaders think of innovation. Lisa provides a mix of practical, easy to use tools and inspiration which has helped to create a new mindset around how to innovate in all parts of our company.
Nancy Singer, R. Ph., Executive Director of Enterprise Learning - Merck
Over the years, I've tried many 'gurus' to educate our leaders. Lisa is the real thing - she's inspiring, motivating, practical, and memorable. She ignites the possibility of the audience. She was the top-rated speaker at our executive events.
Yusha King, Executive Learning & Development - AT&T
You rocked it! One of the best conversations of the conference
SAP
Thank you for a masterful presentation today. Everyone LOVED it. Your presence on stage was fantastic even with a virtual audience.
Dynata
Lisa Bodell was the absolute perfect closing keynote for my company's annual conference which was being hosted virtually for the first time in its 30+ year history. She is a natural on-camera, which is super challenging to pull off in a virtual environment. Lisa did a great job delivering an interactive program that kept the audience engaged from start to finish.
P&I
Lisa was very well received - our CEO Gary Norcross was apparently inspired by Lisa!
Fidelity