Li Cunxin
Author of "Mao's Last Dancer"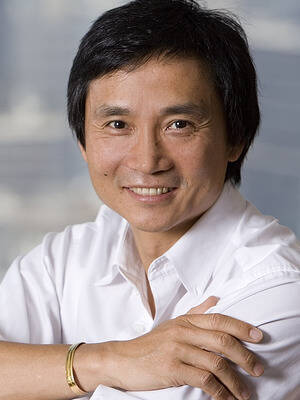 Li Cunxin Blog
Li Cunxin with his wife and his children. Photo courtesy of Li Cunxin, photographed by Robert Bontschek. Article from The Epoch Times;Written byLuo Ya For the first time,NTD Televisionwill hold an International Classical Chinese Dance Competition in Hong Kong, starting Aug. 18. It will also hold its 5th competition in New York in October. Alth...
Read More
Premiere Speakers Bureau is pleased to introduce Li Cunxin as our newest exclusive speaker. Li is a former Chinese ballet dancer whose quest to move to the United States from China set off an international incident in 1981. His motivational story of courage and freedom has inspired audiences worldwide. His 2003 autobiography, Mao's Last Dancer...
Read More