Kristina Ellis
Author of "Confessions of a Scholarship Winner" and "How to Graduate Debt Free"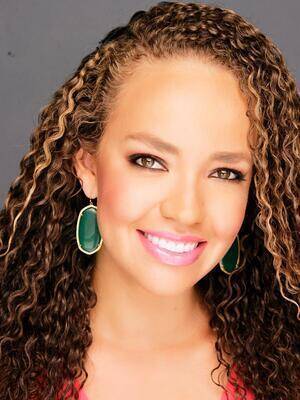 Kristina Ellis Bio
When Kristina was 7, her father tragically died after a 4-year battle with brain cancer. Her family then slipped below poverty level and struggled to figure out their new life. Battling depression, eating disorders, and self-harm, she made the decision to take her own life--only to be stopped by a midnight phone call that set her on a path toward hope.
Haunted by the decision she had almost made the night before, Kristina decided to abandon her patterns of self-abuse, embrace gratitude, and start fighting for the life she wanted. She got involved in volunteer work, sports, and competitions. And even though her family still struggled financially, Kristina found things she could excel at and ways to keep herself positive.
Her first day of her freshman year of high school, Kristina's mother sat her down and told her, "You have four years to figure out what you're going to do with your life because you're on your own financially after graduation. I'm telling you this because I love you, and I believe in you. You are not meant to live in poverty, and I know that if you work hard, you can go to a great college and start fresh. The choices you make now will impact you for the rest of your life."
Kristina took that challenge and ran with it, devising a plan to find college and scholarship success despite average grades and limited athletic ability. She immersed herself in research, working to figure out what made a person successful in the scholarship application process and how she could personally stand out.
Her strategy allowed her to win the title of Miss Indiana Teen USA, travel to Haiti on missions work, win two Gold Medals in the Junior Olympics for gymnastics, coach a 45-member gymnastics team at age 16, and start a fundraiser that sent shoes to Tanzania and Haiti.
Kristina's efforts really paid off when she was awarded over $500,000 in scholarships for college and was able to attend her dream school, Vanderbilt University, for free! Now Kristina is on a mission to help students find similar or even greater success!
This scholarship mentor encourages students to believe in themselves and their potential. Her message inspires students to understand that, even if the odds are stacked against them, they can overcome their circumstances and achieve their dreams!