Kim Bearden | GISD Convocation Storify - Garland, TX
August 20, 2015
Best Selling Author, Co-founder at Ron Clark Academy, and National Teacher Hall of Fame; Organization Culture / Climate and Communication Specialist
The only thing all-star educator Kim Bearden loves more than teaching is getting other educators as fired up as she is about changing students' lives. Kim was recently invited to speak at the GISD Convocation in Garland, TX and has received an outpouring of stellar feedback from attendees! The Garland Independent School District educates 58,000 students from its 71 campuses throughout Dallas County. This ranks it as the second largest school district in the county, twelfth largest in the state and in the top 100 in the U.S.! The convocation gathered thousands of people that are passionate about education, just like Kim, under one roof to hear her message. Here are just a few of the many encouraging words Kim received:
---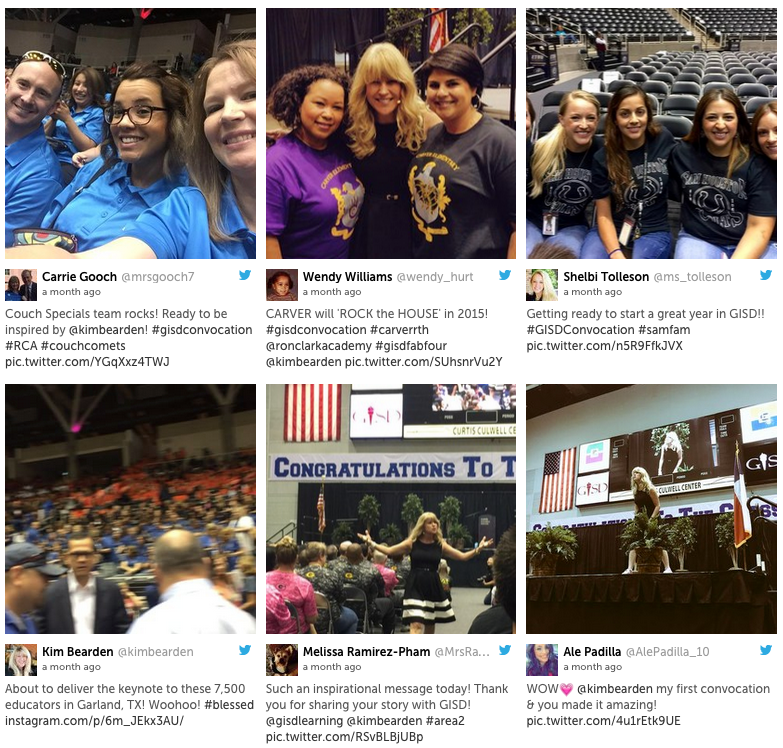 ---
Source:
@premierespeaker
|
Storify
Want Kim Bearden for your next event?
Find out more information, including fees and availability.
Find Out More
Keep Reading