Soldiers revisit 'Black Hawk Down' battle 20 years later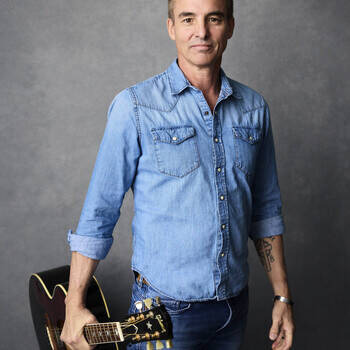 October 07, 2013
Army Ranger (ret) Involved in "Black Hawk Down" Mission
Sgt. Keni Thomas, left, was in Mogadishu, Somalia, in 1993, when two Blacks Hawks went down and 18 U.S. soldiers were killed in battle. (Courtesy Keni Thomas)
Written by Michelle Tan
Twenty years after fighting in the Battle of Mogadishu, Keni Thomas and Jeff Struecker returned to Somalia.
"You think I want to get on a plane for 40 hours and go riding around with my hairs standing on end, with my stomach churning, in the back of an SUV in downtown Mogadishu again?" Thomas said. "Hell, no, but I went because that's the story that needs to be told. This is a story I've been tasked with."
The story of the battle, made famous by the book "Black Hawk Down" and a subsequent movie, is something Thomas believes needs to be told, even two decades later.
It took him a while to realize that, said Thomas, who is now a country music singer based in Nashville.
"What I had to learn is, the story is not the curse," he said. "If you don't talk about the guys and girls that you fought with, no one else is going to. I would love it if 'Black Hawk Down' was not attached to my name as an artist, because you become Keni the singing Ranger, and Jeff would love to be a chaplain who was known for his preaching, but he's now the 'Black Hawk Down' guy. But this is the gift we've been given."
On Oct. 3, Thomas, Struecker and the men of Task Force Ranger will mark the 20-year anniversary of the harrowing, deadly battle on the streets of Mogadishu that killed 18 Americans and wounded at least 80 others.
A lot has been written and discussed about the Battle of Mogadishu, said Lt. Gen. Charles T. Cleveland, commanding general of U.S. Army Special Operations Command.
"It was certainly the most memorable fight in recent military history, with the greatest loss of life in a single instance between Vietnam and the events on 9/11," he said. "This 20th anniversary gives us the opportunity to remember the fallen heroes and reflect on the sacrifices made by the soldiers of Task Force Ranger and their families who support them."
The battle also showcased special operations troops who serve "gallantly but quietly, without concern for personal accolades," Cleveland said.
"While the horrific loss of life will never be forgotten, it is also important to remember the perseverance and individual courage that was demonstrated on that day by many [special operations] warriors," he said. "Somalia was one battle that reminded us what is important, and that is our people."
Tensions boil over
American troops arrived in Somalia in August 1992.
"Greeted initially by Somalis happy to be saved from starvation, U.S. troops were slowly drawn into inter-clan power struggles and ill-defined 'nation-building' missions," according to "The United States Army in Somalia 1992-1994," a brochure prepared by the U.S. Army Center of Military History.
A year later, then-Defense Secretary Les Aspin directed the deployment of a joint special operations task force to Somalia in response to attacks by supporters of warlord Mohamed Farrah Aideed on American and international troops.
Task Force Ranger was tasked with capturing Aideed and his key lieutenants, according to the Army brochure.
On Oct. 3, 1993, Task Force Ranger launched its mission to capture two of Aideed's key lieutenants in the so-called Black Sea slum district near the Bakara Market.
Within 15 minutes, ground forces had arrived at the target building. Under fire, they rounded up 24 Somalis and were about to load them onto the convoy trucks when a MH-60 Black Hawk, piloted by Chief Warrant Officer 4 Clifton Wolcott and CW3 Donovan Briley, was hit by a rocket-propelled grenade, according to the Army history.
The Black Hawk crashed three blocks away; both pilots were killed.
Almost immediately, Rangers from the blocking force, a 15-man combat search-and-rescue team and a MH-6 Little Bird rushed to the crash site.
The Little Bird evacuated two wounded soldiers while the Rangers and CSAR team, whose helicopter was struck by another RPG as the team fast-roped down, secured the site.
The situation worsened quickly. Ground fire struck two more Black Hawks. One crashed less than a mile south of the first crash site while the other limped to safety at the airport, according to the Army history.
A Somali mob overran the second crash site, and despite a heroic defense, killed everyone except CW3 Michael Durant, who was captured and held prisoner for 11 days, according to the Army brochure.
It was here that Master Sgt. Gary Gordon and Sgt. 1st Class Randall Shughart fought back the mob in a valiant effort to protect the crew. The men were posthumously awarded the Medal of Honor, the nation's highest award for valor.
Elsewhere in the city, the remaining assault and blocking forces fought inch by inch through the streets, fighting their way to the downed helicopters and the wounded.
The battle raged into the night and the early morning.
As dawn broke, the casualties from the first crash site were loaded onto armored personnel carriers and taken to safety while the rest of the force ran along Shalalawi Street to National Street in what became known as the Mogadishu Mile, according to the Army brochure.
Durant was released Oct. 14; most of the American troops were out of Somalia by March 1994, according to the Army brochure.
Keni Thomas, left, and Jeff Struecker are shown in Mogadishu this spring, marking the 20th anniversary of the incident there. (Courtesy Keni Thomas)
Can't train too much
Retired Col. Michael Steele, who commanded the 130 Rangers from B Company, 3rd Battalion, 75th Ranger Regiment, in Mogadishu, doesn't talk about his time in Somalia. He also generally doesn't speak to the media, preferring to keep private his experiences and his connection with the families of the fallen.
Steele, who went on to serve in Iraq, Afghanistan and the Balkans, said the Battle of Mogadishu shaped the way he led his troops.
The No. 1 lesson he learned was "you can't be too prepared," he said. "Preceding this deployment, we trained as hard as we possibly could, and the lesson is, you can't train too much. We were grateful for every minute we spent training."
Steele said Somalia also taught him that his soldiers need the right type of training.
"You don't rise to the occasion. You default to your training," he said. "When you put pressure on a Ranger, when you put pressure on an organization, they don't do something they've never done before. They go back to what they've done over and over. They default to their training."
Steele said it's important to train and develop soldiers' mental toughness and resilience.
"Fighting is their job," he said. "It's not pretty. It's not glamorous. It's violent. It's primitive, but that's what we need to train them to do. The training should be replicating the stresses of the very worst of combat scenarios."
The men who fought in Mogadishu that day 20 years ago served with extreme honor, Steele said.
"I think Americans need to understand that well-trained American soldiers can accomplish any task," he said. "They can overcome the most unfathomable odds."
'It was amazing, what I saw'
Thomas, who served in the Army for seven years, said the Battle of Mogadishu taught him the importance of the men to his left and his right.
"There comes a point in the battle where everybody comes to peace with the fact that if I die here, I die here, but I'm not going to let that happen to the people around me," he said.
Thomas, who was a sergeant and team leader in Mogadishu, was part of the Ranger element that fast-roped onto the target building and later secured the first crash site.
"That's when I saw people do heroic acts of valor to take care of each other," he said. "The medics and the pilots, those guys are my heroes. My platoon sergeant, how he kept us organized in that chaos was incredible. People stepping in the line of fire for each other. It was amazing, what I saw."
Thomas said he is still in disbelief over what Struecker and his Rangers, who were fighting on the streets of Mogadishu, did to reach the crash sites.
"It's unbelievable," Thomas said. "When Jeff showed up in the morning, he had a cook and a mechanic with him. Those guys put on body armor and came out because they knew we needed help."
After they freed the pilots from the wreckage of the Black Hawk, and the wounded were loaded onto the vehicles, Thomas and about 30 others were left to run the Mogadishu Mile.
"We ran," he said, laughing. "I always thought that was a terrible plan. I don't know if it was a mile, but miraculously, every one of us that started the run made it out."
Thomas said he wants the public to know the caliber of men and women who serve in special operations.
"I don't for a second take any of this for granted," he said. "The only reason I'm still around is by God's grace. He had those guys around me that day."
Today, Keni Thomas made his life after war a life full peace and encouragement in music. Through his instruments, lyrics and voice, Keni spreads his hope and the truths that he believes in. Click below to view the trailer for the NRA Life of Duty TV:

For information on how to book Keni Thomas for your next event, visit PremiereSpeakers.com/Keni_Thomas.
Source: Military Times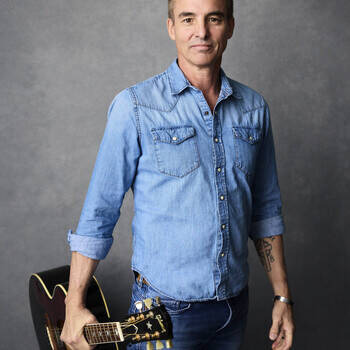 Want Keni Thomas for your next event?
Find out more information, including fees and availability.
Find Out More
Keep Reading