Kay Napier Zanotti
Former CEO of Arbonne International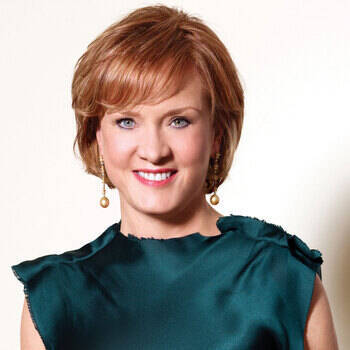 Kay Napier Zanotti Bio
Kay (Napier) Zanotti is a business leader whose extensive experience in business and women's health gives her a unique perspective on marketing, success, turnarounds and other key drivers in the business world. Kay was the Chief Executive Officer of Arbonne International and President, Natural Products Group from 2009 to June, 2018. Arbonne is a 39-year-old midmarket, privately held wellness company focused on transforming lives through pure and safe plant-based products in skin care, nutrition and cosmetics. In early 2010, Kay had the tough task of taking the business through a bankruptcy, and then began the difficult but rewarding task of building back the business, through reinventing the brand and products, and building trust and momentum in the independent sales force. Kay clearly sites her extensive P&G experience as giving her the ability to accomplish this.
Under Kay's leadership, Arbonne returned to profitability, and grew significantly with a 5-year CAGR of 14%, and a strong cash position. Not only does Arbonne have a significant target audience of women, but their independent sales organization is 98% female, and the senior management team is half female. Kay has always dreamed of tapping into that worldwide source of untapped energy made up of motivated, talented moms often with advanced degrees and former professional careers put aside to raise their family. The real beauty of Arbonne International is the community of self-development and leaders that it fosters, to give primarily women a new source of income and personal development on their own schedule. Today, Arbonne is marketed in the United States, Canada, Australia, the UK, Poland, and New Zealand.
Kay brought to Arbonne three decades of experience in general management, marketing, international and strategic planning. Prior to Arbonne, Kay served as the Senior Vice President of McDonald's, where she spearheaded the launch of the healthy lifestyles initiative and led marketing efforts designed to appeal to women and families in both the U.S. and Europe -a key part of the dramatic turnaround of McDonald's. Before joining McDonald's, Kay held a variety of positions with Procter & Gamble, where during a 23-year career she rose from assistant brand manager to vice president and general manager of the company's North American pharmaceutical business and the corporate women's health platform.
Since 2009, Kay has served on the board of Exact Sciences, a molecular diagnostic company, and also chairs the compensation committee. Currently, Kay serves on the board of Cutera, a medical device company, as well as on the board of Xavier University, where she is chair of the Marketing Committee. Previous boards served on include the Mentor Corporation, Alberto Culver, Hill Rom Holdings, Third Wave Technologies, and Catholic Health Care Partners. She currently serves on the Dean's advisory council of the University of California, Irvine Merage School of Business, as well as the CEO Roundtable, University of California, Irvine.
Kay has served on the boards of numerous other organizations, including the National Pharmaceutical Council, the National Osteoporosis Foundation, the University of Cincinnati Central Clinic, the Partnership for Women's Health at Columbia University, and the Board of Visitors, Wake Forest Calloway School of Business.
She earned a Bachelor of Arts degree in Economics and Studio Fine Arts from Georgetown University and a Masters of Business Administration in Marketing and Finance from the Xavier University.