LISTEN
TRANSCRIPT
Introduction:
Welcome to Beyond Speaking with Brian Lord, a podcast featuring deeper conversations with the world's top speakers.
Brian Lord:
Hi, I'm Brian Lord, your host of the Beyond Speaking Podcast. Today, our guest is Karen M. Allen. She's a TEDx speaker, a resilience and mindset coach, and founder of the 100% Human Movement. In her previous career, Karen worked in HR and talent management. However, when she experienced an unexpected tragedy, the trajectory of her life changed forever. Determined to rebuild her life, Karen discovered mindset, habits, and lifestyle changes that helped her find her way back to a whole heart. So, Karen, thank you so much for joining us today on the Beyond Speaking Podcast.
Karen M. Allen:
Yeah. Thank you so much for having me. I'm looking forward to this conversation.
Brian Lord:
Well, we're really excited to have you. And right now, I mean just in, you know, coming off of 2020 into 2021, I mean the world is a very much different place and mindset is extremely important. You've been through a lot of things. How did you get into this idea of mindset and what brought you to this point in your life?
Karen M. Allen:
Honestly, life. Life is messy. I think we can all agree with that. Yes, we've all kind of gone through the same storm in this last year, but we experienced our own storms just as life unfolds. So for me, I was 29 and unfortunately, my husband was tragically gunned down while he was teaching his CrossFit class. Uh, at the time life was, you know, I'm using air quotes here, normal, you know, we had, uh, our son, he had just started this CrossFit gym. I was working for a national home builder. My background is in recruiting and talent development. So everything was just, you know, going as it would. And then suddenly everything changed. And it was, it was that moment that I realized it doesn't matter how much you plan. It isn't how much you try or how much you're trying to just do things perfectly. Right? I think somebody probably spiked our juice boxes when we were younger and said, if you do these things, life is smooth sailing, and it's not true because there are so many things that are outside of our control. And, uh, that was, uh, that was a very harsh, a reality check for me. And, uh, it actually was the beginning of a lot of losses. After losing my husband, I ended up losing my house, my car, my job. It was like in one full year, I felt like I was starting from ground zero. And my son who was two at the time actually became my north star because I remember looking at him, Brian, I was looking at him and I thought to myself, you know, he can't lose both parents. And if you don't choose to take responsibility for your healing, if you don't choose to take the path of rebuilding your life, if you just give up the way that I was in that moment and living on autopilot was my version of giving up, then that's what's going to happen. He is not going to have his mom. A full, happy, healthy whole mom. And it was almost like I became determined to not let that be his story. It wasn't like I thought, oh, I can do this. Healing is going to come. I'm going to do all these great things. It was like, I dug in my heels and I made a conscious decision. Not even day by day. It was really moment by moment. And that's what helped me to learn the power of harnessing your mindset. It's how I determined that, wow, mental strength training is a thing. I was familiar with physical trainings. I was an athlete growing up, but no, you can actually develop your mental strength and ever since then, I'm like, I won't shut up about it. I just I'm like screaming it from the rooftops.
Brian Lord:
Now I know you've had a lot of training since then, but who I know you and your son was your north star sort of, was that motivation. Uh, where did you learn to turn to that? Like a lot of times it's a parent or a book or a friend, uh, who is sort of your, your mentor to get you toward that?
Karen M. Allen:
I think it's a variety of spaces. So faith for me is a really big thing. You know, just kind of knowing that this world and our, our problems and everything we go through, it's bigger than us, right? So my faith was really an anchor. Uh, but both of my parents have gone through things in their lives that you never would know that that's their story because they don't carry a chip on their shoulder. So for example, my father has struggled with a neurological disease called PLS. It's a rare neurological disease that they don't do research on. There's no funding, there's no cure. And it actually forced him to retire from the Air Force early and then retire from his civilian job. My mom then became the caretaker, right? And so she has gone through her own journey and just watching them never be negative. Never feel like the world is out to get them that they're a victim of these circumstances. Honestly, I didn't realize it at the time, but as I was going through my own healing journey, what, what I realized was that we all grieve different losses. It's not just a death, right? So my dad lost everything that he had built around his career. You know, the life that they expected together, all of these things changed. That's a loss that we grieve. And so I was able to see that grief comes in so many different forms and because of their journey and the way they were able to really just navigate all of that with grace, I think that was innately passed down to me.
Brian Lord:
And that's amazing. And I know that you're not only passing that along to your son. Um, but also to, to so many other people around you, you know, those mindsets, um, take us through kind of how you started building up that mindset. You're talking about building that mental muscle. How does someone do that mental workout?
Karen M. Allen:
Yeah. Well, it started, when I was thinking about the person who killed my husband. Now we are eight years out from this and there is still no closure to that case. So talk about having to really take responsibility for your healing, right. And how do you navigate that when you don't have true closure? So I kept thinking about if only he had made a different decision, if only he didn't go to the gym, if only he didn't get out of the car, if only he didn't pull the trigger, there were all of these moments that I just kept focusing on this monster. And then I realized, I said, well, wait a minute, Karen, you have the same power, the power of choice. You get to choose how this impacts you. And so in that moment, I shifted because your thought is really just a focal point. So I was focusing on all the misery. I was focusing on my anger, my bitterness, the trauma, but I had to focus on hope. I had to even focus on things like gratitude. And sometimes I'd be falling asleep at night, nothing. It felt like I had nothing to be grateful for. And I would just say, thank you so much for this pillow. Thank you for clean sheets. Thank you for a roof over my head. Like sometimes it was that basic. And so when I realized that I could shift my thoughts in any given moment, then I realized that I had the power to shape my reality, how I was living in this moment. And the next step that I was going to take. We can't change things that have already happened, right? And there are always going to be things that are out of our control. But when I started noticing the power in my mindset, it was like every single moment became a shift, right? If I felt like I was being impatient with my son, I would pause. And I would shift to become a more patient mom in that moment, if I felt like I was being irritable while driving, because yes, I did come from DC, a little bit of road rage sometimes, please don't judge me! But I would realize when I could feel all those sensations kind of bubbling up and I would shift away from that, right. I would find a place of peace or a slice of calm. And so as I started doing this, now, I'll be honest. I didn't want to tell anybody about this because I thought, well, maybe I'm lucky. Like maybe this is just something that works for me. How do, how can I be certain it'll work for other people? And it was years that I was shifting my mind before I told anybody about it. And then one day my mom said to me, she said, "Karen, what do you think was that first step in helping you to really heal?" Now, this was probably three years after I'd been practicing this. And so I laid down on the ground and I was just kind of going through it. And I realized that that was the moment when I had shifted from focusing on the man who killed my husband to focusing on how I was going to take responsibility for my healing. And so I started doing some research and I realized that what I was doing to train my brain was rooted in three things that are research and scientifically-based: Neuroscience, positive psychology and mindfulness. And that is an incredible trifecta, but that is the sweet spot of retraining your brain. And really, honestly rewiring your brain, right? You could be hardwired to be all these things, anxious, angry, whatever it is, right. But if you just start to pay attention to your thoughts and you choose to point them in a different direction, that changes your internal hard wiring. And once I realized that again, I could not shut up about it. I just started telling everybody about it. And, and thankfully, I've had a lot of great feedback from audience members and clients who said, "Oh my gosh, I was in this moment and I had to stop and shift and it worked." So that's, that's how it came to be.
Brian Lord:
So when did you sort of take that journey to becoming a speaker? So you've, you've, you know, three years in, you've identified with your mom's help. Okay. This is how, or from her advice to, to actually identify it. Where does that go from seeing how it worked for you to seeing how it can work for others?
Karen M. Allen:
Four years after Richard passed is when I did my TED Talk and I didn't know what was going to come after that. I just wasn't sure, but I knew that I had this deep desire to take my pain and turn it into purpose and pay it forward. I didn't know if you could be a speaker for a living. And at that point I was an entrepreneur for the sole reason of having the freedom and flexibility to put my son first. Again, I didn't even know what kind of business I was going to build. I just knew the lifestyle that I wanted to create for him. So after the TED Talk and speaking specifically about going through this hardship is very therapeutic for me to do that. But I started getting feedback from people. Now this wasn't like a Brene Brown experience or Mel Robbins, where all of a sudden I blew up, but I heard enough stories of people resonating with that talk that I realized there's something here, and I need to lean into this space of vulnerability and share not just what that, that moment was, but all of the moments that came from that, the growth that continues to unfold because I'm a student of life. And so after the TED Talk, I also spoke at Inbound and I was talking about how to cure grief in the workplace, basically, how do we lead with compassion and empathy? And again, I just kept getting more and more feedback. Now, it wasn't from individuals. It was from corporations. It was almost like they realized that, wow, we're dealing with people here. We're not just dealing with numbers. We need to be well equipped. And having an HR background, this is something we've been talking about for over a decade, you know, 20 years for the people who were edge walkers and saying, no, we really need to take care of our people. But it was during that time in 2017, 2018, when I think it started to really ramp up, people are recognizing we have to take care of our, our, our employees. They're not just their titles, they're not just their responsibilities. And so I continue to lean into that even more. But the biggest shift came and this feels so crazy. Now, looking back, the biggest shift came only months before COVID hit, because I knew that it was more than grief. I knew I needed to be more specific than compassion and empathy, and I had to talk to the individual. And so that's when I started to really share, stop and shift. That's when I created the framework, that's when I started to coach people on it and, and deliver keynotes that were wa that was walking people through what it looks like to stop and shift in real time. Um, and every single moment that I shifted- and part of that, you know, is hard as an entrepreneur. You're like, ah, do I want to let this part of me go? And now I'm talking about this in my brand, but it was an evolution. And I think that we all evolve. We evolve as people, we evolve as professionals, and we certainly need to evolve in the work that we're doing. And so my message continued to evolve as I did. And now I'm in this sweet spot that is really helping people to develop those growth mindset skills, because it applies to all areas of life. Parenting, a pandemic, your professional life, all of that. And thankfully I think the pandemic really accelerated people's personal growth goals, and it helped them to also realize the importance of taking care of your mental wellbeing. It's the same as taking care of our physical wellbeing.
Brian Lord:
So for entrepreneurs or managers or leaders of any kind and in a company, um, how has that shift gone from, uh, maybe you've got as an entrepreneur yourself and a few others, or you could have a large company, uh, but now people have split. How, how has that ability to, or I guess I'm trying to say, like, how can they best help their people now where you may have virtual or hybrid in terms of leadership when dealing with this?
Karen M. Allen:
Yes. Yes. I'm actually working on a course right now with a colleague. The Future of Work is the Hybrid Workforce. And honestly, I think it's beautiful because not everyone is productive in the same environment. It's kind of like standardized testing for kids. Why are we expecting that? There's this one standard for everyone to perform, right? That's what we're learning now in corporate America is people can be productive from home or just remote workspaces. And so it does make it, it brings different challenges, but any challenge helps bring good change. So I think the first challenge as it pertains to what you were just talking about is how do I keep a pulse on my people, you know, for their mental wellbeing, some people are thinking about their productivity, but yes, we'll see in a lot of reports have shown productivity has actually increased, but it's increased because people don't know when to turn off. So where we really need to help our people is to help them take care of themselves, to make self-care a priority. And there are a couple of ways to do that. The first is lead by example, you cannot tell somebody, oh yes, we really want you to work from home. No, that's okay. But we're going to judge you for that. We're actually not going to approve it every single time. Right? So it's the same thing with mental wellbeing or your total wellbeing. You can't say yes, take care of yourself, but I'm emailing you also at 11 o'clock at night, I'm expecting for you to get back to me, don't take that time off. And I'm checking on you at Slack or in Slack every five minutes, like that is not going to work. So you have to walk the talk. You have to set aside some time where you are also unavailable. So have your office hours standard as they used to be nine to five or whatever that looks like for you, encourage your people to also have those hard times where they are starting and stopping. And if they had a commute built into that timeframe, use that for your mental wellbeing, go for a walk, enjoy breakfast with your family, read a book, listen to a podcast. Spend that time that you normally would be commuting to the office on your personal growth and development. So if you lead by example, your people are going to feel safe that they can as well. But then sometimes we just need to ask them directly, Hey, how are you doing in this new normal? How are you adjusting? What are some of the challenges that you are experiencing? Because if you ask them for their feedback, then they feel valued. And the only way that someone will feel valued as if they actually use their voic and if they know that they're being heard, so we don't have a one size fits all solution. Right now, we have some best practices that we can share. And that's the goal of this upcoming course is we can share some best practices, but we're still trying to figure out what it looks like to live in this new normal. So I would say, take care of yourself, set the standard that everyone should be taking care of themselves, encourage your people to take care of themselves. And then last but not least, just make sure that you're having these transparent conversations. So you all can fill that space with grace as you're starting to figure out what it looks like to be productive in this new normal.
Brian Lord:
So, one question I have for you too, is, is I think mindset starts at the beginning of the day or a lot of people do. What's your advice to someone? If, uh, if they wake up with a negative attitude, like how would you or negative mindset, what advice would you give someone based on your expertise for that first start of the day?
Karen M. Allen:
Go back to sleep and start over. No, I'm just kidding. That's usually what we want to do, right? We're like, we don't want to face the day. I'm just going to roll over and go back to sleep. But it all starts with the story that you're telling yourself. So I actually heard this, um, it must've been on a podcast. There's some research that shows if you wake up and you don't feel like you got the adequate amount of sleep, you're telling yourself, "Oh, I feel so tired. I feel really groggy. I don't feel good." And guess what? Your energy starts to match that story you're telling yourself. You can flip it. So I heard this and I was like, well, let me try that. So I was traveling and I tried it, I woke up and I was like, oh man, I feel really tired. I said, no, let me, let me change that story. Actually, I feel well rested. Okay. I got seven hours of sleep. Nope. I feel okay. I'm going to get up. And I started telling myself the story of like, what I'm going to do next, how I'm going to be productive. Now I'm going to be fully transparent here and vulnerable at like 1:30. I crashed. I was like, I need a nap. Okay. I'm going to go and take a nap right now. But what happened was I took ownership of how I was starting my day. So that's one thing it's like, what story are you telling yourself? Another thing you can do is when you wake up, think about three things that you're grateful for. It's crazy how gratitude completely shifts the energy. It does. And so it could be something simple. Remember, I already shared how I was saying thank you for a clean pillow and a soft bed, right? It could be very, very simple. But if you start your day with gratitude, and if you end your day with gratitude, positive psychology shows us that you are deepening that resilience and you are rewiring that internal belief system. So it may seem very short and like, you're not doing much, but it does a lot for your brain. So I would start with those two things, change the story you're telling yourself and always think of things that you're grateful for.
Brian Lord:
Now, do you have particular triggers for these things? Like something that you keep by your bed? Or how do you, how do you actually remember to do it?
Karen M. Allen:
Well, it takes training as it does with anything. So think about it this way. So if you were a nine-year-old kid and you did a pushup for the first time, you're like, Ooh, all right, well, this is kind of hard, but every day you do one more. So the next day you do two, three. And so on what happens? You get stronger, you get stronger by practice and repetition. And it's the same thing with your mind. So don't feel bad if you wake up and you're like, oh, I feel terrible. And then you kind of stay in that space for about an hour. If you are open to personal growth, if you are open to building your mental strength, once you unlock that door, you can not close it again. So you may feel like you're not doing it perfectly all the time, but that's not what I'm suggesting. You don't always have to wake up in that mindset. But once you catch yourself, then you have to shift back into that positive and productive space and feel encouraged that every time you shift, you are literally creating new neural pathways in your brain. So don't feel bad that you're not doing it perfectly all the time. That is where you practice. That is fertile training ground for you to get stronger. So when you wake up, notice your thoughts. You can go ahead and point them in a positive direction. But if you don't start on that positive foot, don't feel bad about it. As soon as you notice it, then choose to be positive in that moment.
Brian Lord:
One of the things I really like that you talk about are, are catching yourself with negative thought spirals. Like what are the signs that you are getting into a negative thought spiral and how do you get out of it?
Karen M. Allen:
Okay, well, we're going to do a quick exercise. Brian, you have to participate, but all the listeners, okay. Say hello in your mind. Now say it a couple of times now scream it in your mind. That is the voice to pay attention to, right? Typically we're just going through our day and we're not paying attention. And then at the end of the day, we feel mentally exhausted because our mind thinks 60 to 80,000 thoughts per day, it's constantly running. So the first thing is you have to be aware of it and you have to start tuning into the voice. So the reason I wanted us to, to get you familiar with it is because you can practice in the shower. I don't know why, but like my grocery list is always coming out when I'm in the shower, you can practice before you go to bed. You know, when you're thinking of all the things you didn't get done that day or things you have to do tomorrow, just follow those thoughts. Because when you become more familiar with them, then you can catch them when they're negative. And we all know what a negative thought looks like, but the other way to catch it is sometimes as you're starting to, if you're just getting going, we'll say on this mental strength training journey, you may not notice the thoughts. You may not notice the voice, but what we do notice is our body. You might feel like your chest feels tight. Maybe your palms are sweaty. Maybe you're starting to actually get a headache. I had this happen to me one time I had a headache and I was driving to see a client. And I was like, where is this coming from? Why do I feel it was like this right down the middle of my eyes. It was like this tension. And so I just started asking myself, what are you thinking about? Well, what's going on down there, meaning in the heart or the subconscious. And as I just started asking myself questions, the answer came to surface. See the answer is always there. You just have to get quiet enough to hear it. And so what I realized in that moment is even if you don't know what thought is dominating your mental space, if you can pay attention to your body and then start asking yourself those questions. So the answer can rise to your conscious, then you can choose what you're going to do with it. And that's where your power comes in. Notice those thoughts, a lot of people want to suppress them, but that's not what we do! Notice those thoughts so you can learn how to manage them. And if you are not noticing them in your mind, pay attention to your body because your mind and your body are completely in sync.
Brian Lord:
Well, Karen, thank you so much for sharing this, this incredible advice, your story, um, you know, what you've gone through and how you're helping others. So thank you so much for, for being a guest here on the Beyond Speaking Podcast.
Karen M. Allen:
You're so welcome. Thanks for having me, Brian.
Brian Lord:
For everyone out there listening, make sure to subscribe, rate and review the Beyond Speaking Podcast and on behalf of Premiere Speakers and National speakers thanks everyone for listening.
Beyond Speaking is hosted by Brian Lord and produced by Eric Woodie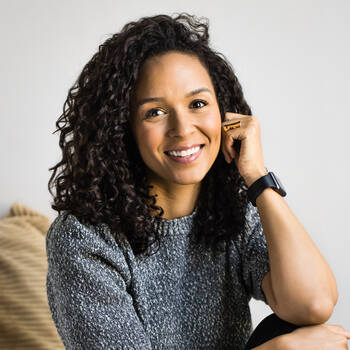 Want Karen M. Allen for your next event?
Find out more information, including fees and availability.
Find Out More
Keep Reading
Karen M. Allen - Mental Strength Training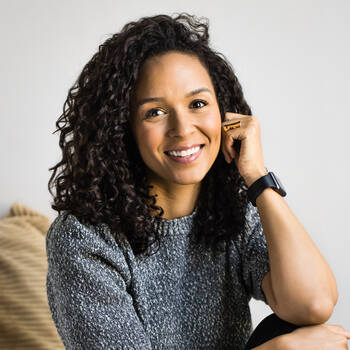 LISTEN TRANSCRIPT Introduction: Welcome to Beyond Speaking with Brian Lord, a podcast featuring ...
LISTEN TRANSCRIPT Introduction: Welcome to Beyond Speaking with Brian Lord, a podcast featuring deeper conversations with the world's top speakers. Brian Lord: Hi, I'm Brian Lord, your host of the Beyond Speaking Podcast. Today, our guest is Karen M. Allen. She's a TEDx speaker, a resilience and mindset coach, and founder of t...
Read More