How to Build a Culture of Innovation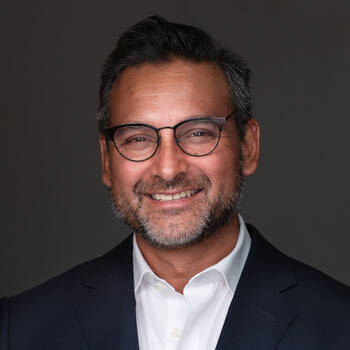 The great management thinker Peter Drucker once wrote, "Culture eats strategy for breakfast." What he meant was that even the most brilliant strategy will fail if your culture isn't healthy. And a great culture can lead a company to greatness, even if their strategy is weak.
Culture has always been important. But in today's fast-paced competitive environment, in which your success depends ever more on your ability to drive innovation from within, culture is becoming even more critical.
In my recent book, Driving Innovation from Within, I show that only 13 of the 367 companies that appear on "most innovative" lists actually outperform their competition. And of those few that do, about 80% prioritize culture as a source of innovation.
You can build all the incubation labs you want, set up offices in Silicon Valley, and hire blue-jean-wearing entrepreneurs. But if you don't also address your culture, innovation will go nowhere.
Step 1: Know what culture you need
So how do you create a culture of innovation? The first step is to really understand what innovation cultures are. Unfortunately, many misconceptions swirl around what makes up an innovative culture. To clear through the noise, I read all the research I could find showing a statistically significant link between culture and innovativeness. It is surprising how much is already known and how much of what we think is true is actually false.
For example, many people think you need more entrepreneurs to drive innovation; actually, this is a bad idea. People think you need to encourage more risk-taking; actually, what you need is a different approach to risk. People think you need to carve out special areas of innovation; actually, this can diminish innovation.
There are only four cultural attributes proven to drive higher levels of innovation:
Innovative thinking: A culture that celebrates innovative thinking and the exploration of new approaches.
Autonomy & proactivity: A culture that encourages people to take action without asking for permission or waiting for direction.
Market awareness: A culture in which people bring in ideas and insights from the outside about customers, competition, and market dynamics.
Risk: A culture that does not promote wild risk-taking but rather what I call "strategic risk-taking" in which your internal innovators seek to engineer situations that create "risk asymmetry." In other words, situations in which they bet a little with the potential to gain a lot.
Step 2: Identify your cultural gaps
My research shows that innovative companies that outperform hold cultural norms that align with remarkable consistency with these four cultural norms. Both Mastercard and American Express, for example, compete in card payments and have made it onto "most innovative" lists. While we can learn and admire much from both, Mastercard has handily outperformed American Express over the last five years, outpacing them across multiple performance dimensions: growth rate, profit margins, return on invested capital (ROIC), and total return to the shareholder (TRS).
Contrast Mastercard's cultural values with those of American Express and you will see that Mastercard's values (such as "agility" and "initiative") explicitly address all four values while American Express' values (such as "a will to win" and "personal accountability") address only one ("customer commitment" links to market awareness). Now, Mastercard's innovation strategy is multi-pronged and touches on all four sets of drivers (including leadership, talent, and structure), but culture has played a major role.
So, Step 2 is to align your culture values with the four above: innovative thinking, proactivity & autonomy, market awareness, and strategic risk-taking. But how do you then close the cultural gaps this exercise reveals?
Step 3: Weed out the gaps
Many people view creating culture as a change management exercise. You gather your teams to discuss what your culture values should be, you carefully describe these in some kind of "culture statement," create posters, and hold town meetings to "cascade" the new cultural values down.
But the companies that seem to win through culture approach it more as a curation exercise. Peter Sims, author of the book Little Bets, described it this way: "You have to catch people making mistakes and make it so that it's cool. You have to make it undesirable to play it safe."
Several leaders of strong-culture organizations I studied talk about being a "gardener" that is continually weeding out the behaviors that don't fit the culture, in order to allow the right behaviors to flourish. Microsoft CEO Satya Nadella characterizes the effort as "curating culture" and considers this any CEO's number one job.
Conclusion
Your organization's ability to thrive in, and shape, the future depends increasingly on one question: does your culture encourage internal innovation? To ensure you have your culture working for you, rather than holding you back, take three steps:
Know what your culture needs (innovative thinking, proactivity & autonomy, market awareness, and strategic risk-taking)

Identify your cultural gaps

Weed out the gaps
---
To book Kaihan for your next event, visit his profile at https://premierespeakers.com/kaihan_krippendorff
Need books for an event? Get bulk books by Kaihan Krippendorff at non-bulky prices at Bulkbooks.com.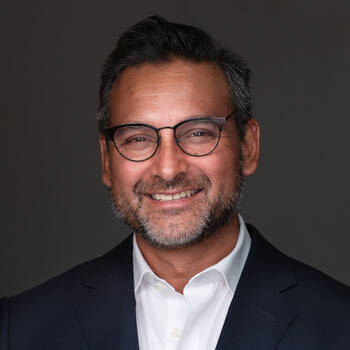 Want Kaihan Krippendorff for your next event?
Find out more information, including fees and availability.
Find Out More
Keep Reading