Premiere Exclusive
Jon Acuff
One of INC's Top 100 Leadership Speakers, New York Times Bestselling Author of Soundtracks, Finish and Do Over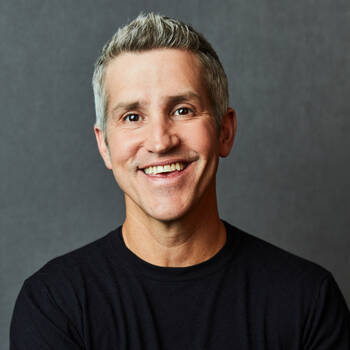 Jon Acuff Bio
Jon Acuff is the New York Times bestselling author of nine books, including All it Takes is a Goal, Soundtracks, and Finish.
Published in more than twenty languages, his work is both critically acclaimed and adored by readers. When he's not writing, Acuff can be found on a stage, as one of INC's Top 100 Leadership Speakers. He's spoken to hundreds of thousands of people at conferences, colleges and companies around the world including FedEx, Nissan, Microsoft, Lockheed Martin, Chick-fil-A, Nokia and Comedy Central. Known for his insights wrapped in humor, Acuff shared the stage with an American Icon when he opened up for Dolly Parton at the Ryman Auditorium.
Jon lives outside of Nashville, TN with his wife Jenny and two teenage daughters.